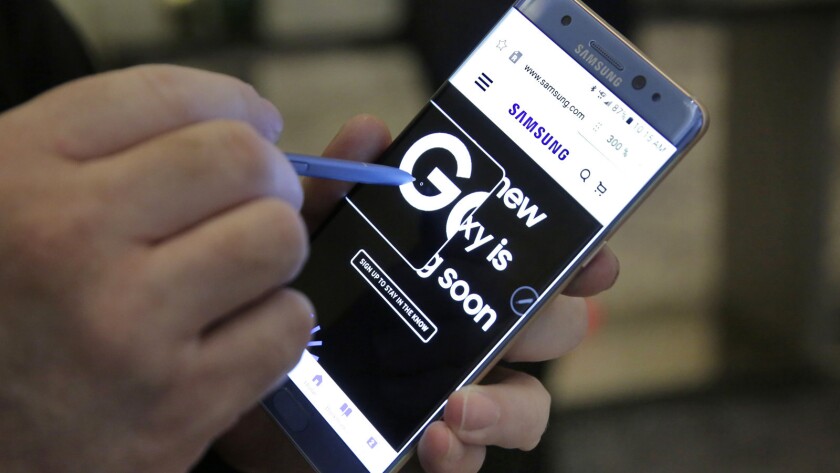 Aviation safety officials took the extraordinary step of warning airline passengers not to turn on or charge a new-model Samsung smartphone during flights following numerous reports of the devices catching fire.
The Federal Aviation Administration issued the warning Thursday night, citing "recent incidents and concerns raised by Samsung about its Galaxy Note 7 devices." It is extremely unusual for the FAA to warn passengers about a specific product.
Passengers were also urged not to put the phones in checked bags.
Samsung recently stopped selling the phones and recalled more than 2 million of them after reports that the phones have spontaneously caught fire. In one case, a family in St. Petersburg, Fla., reported a Galaxy 7 phone left charging in their Jeep caught fire, destroying the vehicle.
MORE
Carnival orders up mega-ships with room for 5,200 passengers
Video: Inside the great gum wall standoff between Seattle and S.L.O.
Ready for ski season? Vail Resorts' Epic Pass adds top slopes in Europe
---