Last January residents of Hawaii believed a nuclear missile was headed their way. The warning turned out to be an error, but the fears raised were very real.
Now a new theater production called "38 Minutes" in Honolulu tackles the issue that the cast and crew hope will help Hawaiians put the event behind them.
"Seek immediate shelter. This is not a drill," said the Jan. 13 text message. Frantic parents said their goodbyes to terrified children. In Honolulu, some people raced toward the perceived safety of basements downtown.
The title comes from the amount of time it took for officials to tell residents that the warning was all a mistake.
"We've all got a story about where we were, how we heard the news," said Donna Blanchard, managing director of the Kumu Kahua Theatre. The two-act play set to be staged July 12 to 29 was her idea.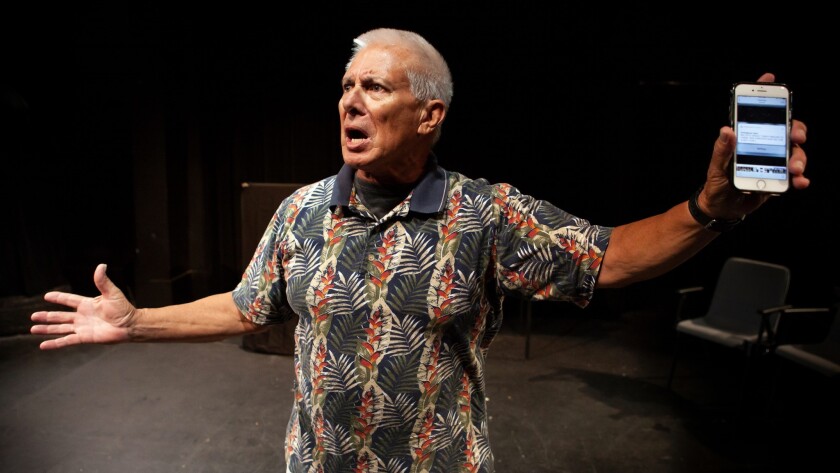 Thinking many people would want to share their stories, Blanchard solicited short scripts from professional writers and ordinary residents. Eight submissions will be incorporated into the play.
"The first act is going to be those eight scripts. There's an ensemble of actors who are all playing different characters. The first act will be about 38 minutes long," Blanchard said.
"The second act is going to be improvised using feedback from the audience," she continued. "It will be an opportunity for the audience to interact with the show because, like I said, everybody can relate."
Blanchard said two of the selected scripts came from a father and his teenage daughter. In the play, they share their differing attitudes about impending annihilation.
"She says, 'I'm only 15. Am I going to die now? Did I only get 15 years?' But then she's got the humor of rolling her eyes at her dad and telling him to calm down," the company's director explained.
Tickets cost $10 to $25.
Blanchard said she hopes the play will be cathartic for those in attendance, describing it as "a good opportunity to exorcise this."
"We are forevermore tied together by this thing," she said.
Info: Kumu Kahua Theatre, 46 Merchant St., Honolulu; (808) 536-4441
ALSO
Here's where to cool off, chill out and beat the Southern California heat
A North Shore wave killed her father. Now she returns to the same Oahu waters to honor his photo legacy
There's no better time than summer for food and flower festivals. Here are five to sample
---