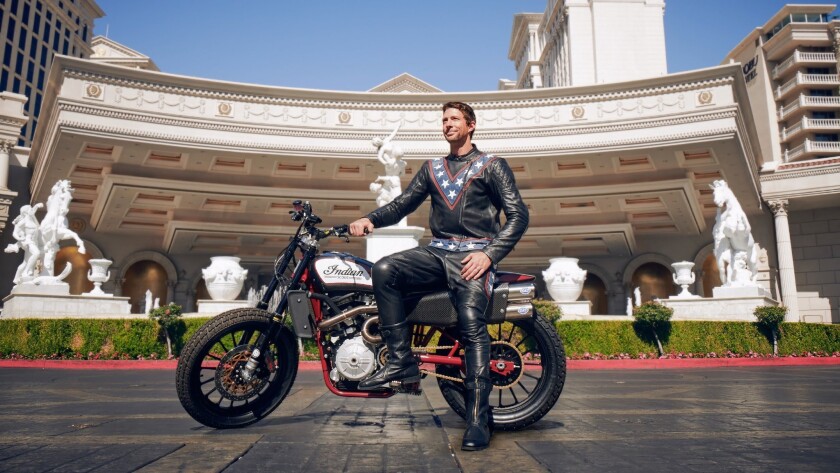 If you have never heard of Travis Pastrana, you likely will soon enough. The motorcycle daredevil next month will attempt a big-air jump that went horribly wrong for Evel Knievel nearly 50 years ago.
Motorcycle fans are buzzing about Pastrana's plans for July 8. That is when he hopes to break two of Knievel's records and, most notably, plans to become the first person to jump over the fountains in front of Caesars Palace on a motorcycle without falling.
The jumps — to take place at Caesars and Planet Hollywood — are free and open to the public.
Spectators will be allowed to gather in the large lot behind Bally's, Paris and Planet Hollywood starting at 3:30 p.m. The viewing space in front of Caesars Palace will open at 6 p.m.
Pastrano, 34, is a former X Games champ who has "won multiple world championships and gold medals in supercross, motocross, freestyle motocross and rally racing but has gained even more fame for his stunts," according to a Bloomberg story. Fans apparently call him "Pastrami" too.
The daredevil pursuits are all part of "Evel Live," a three-hour special event on the History channel, beginning at 5 p.m. Pacific time.
RideApart wrote about the stunts last week.
"He'll start in the parking lot behind Planet Hollywood, where he will jump about 145 feet in a parabolic curve over 18 cars," the website reported.
That feat will be followed by Pastrana's attempt to soar his bike over 16 buses. If he succeeds, he will break by two buses Knievel's long-standing record.
RideApart said that Pastrana and his crew will then have a "police escort" to Caesars Palace. It is there, during the TV show's final hour, that he will attempt Knievel's infamous leap.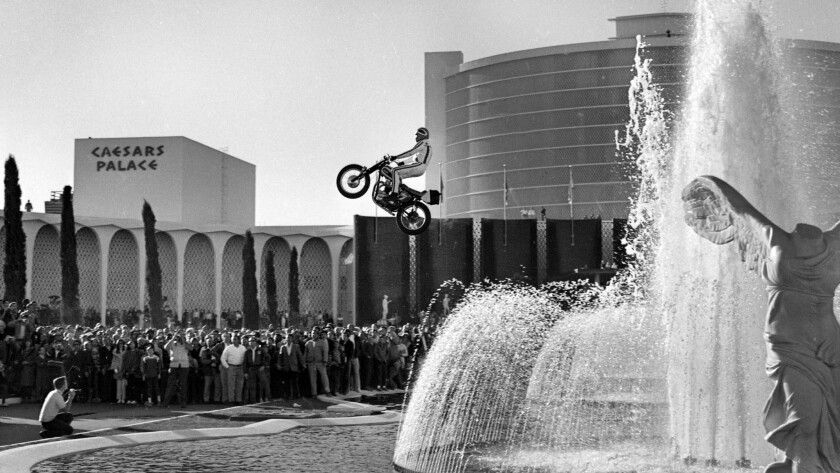 On Dec. 31, 1967, in a stunt filmed for ABC Sports, Knievel successfully cleared the fountains along Las Vegas Boulevard before losing his balance and crashing on a landing ramp.
That accident, according to Knievel's website, resulted in "a crushed pelvis and femur, fractures to his hip, wrist and both ankles and a concussion that kept him in a coma for 29 days."
Knievel died in 2007, but not before a young Pastrana had a chance to meet him.
"I think the biggest impression on me was, if you believe you can do something, even if there's no precedence set for it, kind of follow your heart and push the boundaries of what's possible," Pastrana recently told Cycle News.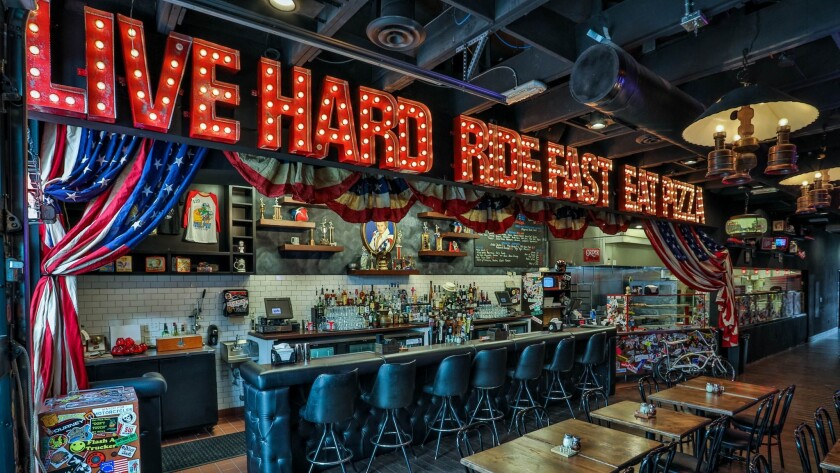 Fans not wanting to fight the crowds on the Strip might consider watching the action unfold on TV at Evel Pie, a downtown Las Vegas pizzeria full of Knievel memorabilia. Kelly Knievel, Evel's son, is a partner in the business.
Info: "Evel Live" on the History channel
ALSO
Here's another way to get free parking in Las Vegas. Is it the start of a trend?
Comedian George Wallace plans midweek shows for Las Vegas return
Jen Kramer headlines one of Las Vegas' newest magic shows
---