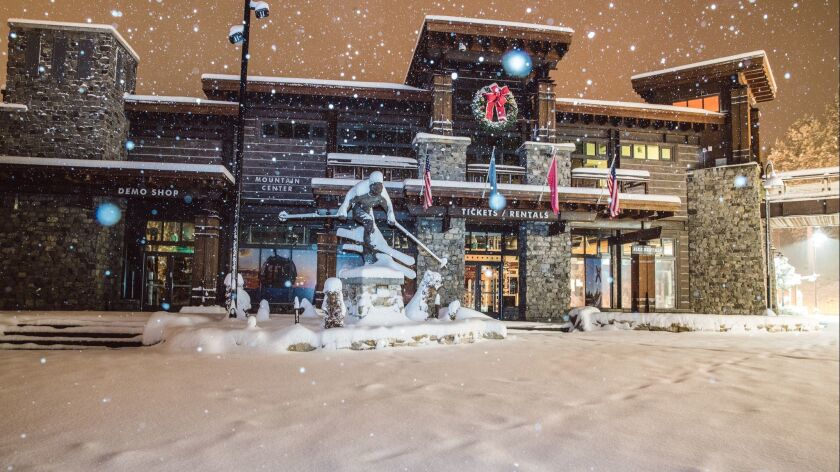 It was a White Friday in the Eastern Sierra, as the season's first significant storm dumped snow on ski resorts desperate for it.
Twelve runs and six lifts were running on Mammoth Mountain, where 14 to 23 inches were on the ground at midday Friday, with more snow expected.
The National Weather Service predicted snow would continue through the day, with skies clearing on Saturday. Highs were expected to be near 40 Saturday and Sunday, with overnight lows in the 20s.
Farther north, Lake Tahoe also received a Thanksgiving blast, with nearly a foot of accumulation over 48 hours. Northstar California reported 13 inches, with six lifts and nine trails operating.
Kirkwood, which was expected to open for the season on Saturday, reported 18 inches of snow from the storm.
As the storm moved through, travelers were warned to keep track of road conditions. The California road condition hotline is: (800) 427-7623.
---