If time is money, skipping airport lines will save you some bucks and aggravation. Here's how to travel like a rock star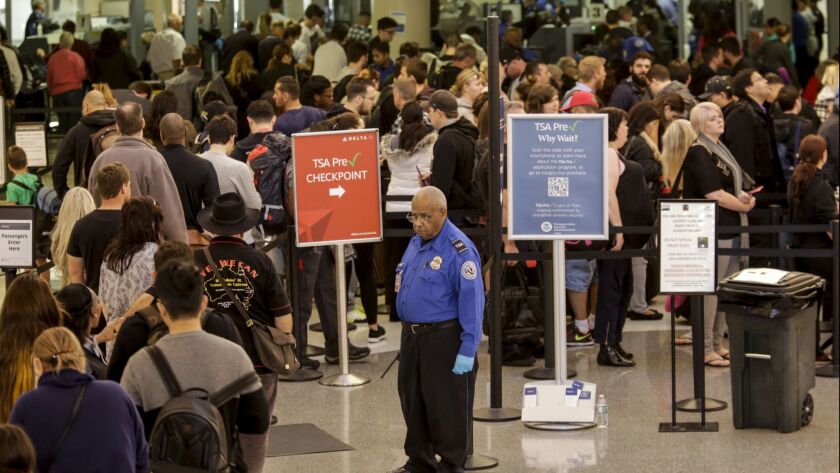 Long waits to clear immigration at London's Heathrow Airport are negatively affecting British Airways' bottom line, Alex Cruz, its chief executive, said recently, noting that it can take up to two hours to pass Britain's border during busy periods.
Cruz isn't the only one complaining and inconvenienced. Long lines are the bane of airline passengers' existence. Lines, from check-in to security to boarding, aren't just annoying: they can make you miss your flight, especially in an unfamiliar airport or if you have a tight connection.
Besides death, lines are the other great equalizer. You may have flown to London in first class but you end up waiting in the same queue as the guy in the middle seat at the back of the plane by the lavatory.
There are ways to lessen the aggravation. The Transportation Security Administration's PreCheck program lets you keep your shoes on and your liquids of 3.4 ounces or less in your carry-on bag. It costs $85 for five years (or you can pay $100 for five years for Global Entry, the expedited passport program that also gives you PreCheck). PreCheck is available in more than 200 domestic airports.
Then there is the biometrics-based CLEAR technology, in use at more than two dozen airports, that allows you to skip waiting in line to have the TSA officer look at your ID and moves you immediately into the PreCheck security line (assuming you have PreCheck). It costs $15 a month and complements but does not replace PreCheck.
But those programs won't help with security at airports outside the U.S.
That's where VIP airport concierges come in. For a fee, these enterprises promise to meet you at the curb or the airplane's door and expedite you through security and passport control. Where airport policy allows, this usually means ushering you to the front of any lines you might encounter.
One of the largest firms, London-based Global Airport Concierge, works in more than 700 airports worldwide. Cost begins at $150 per service.
In 100 of those airports, the company offers a Very VIP service that allows passengers to wait in a private lounge or private terminal while security and other formalities are processed far from the madding crowds and the prying eyes of the paparazzi. Prices for the elevated service vary depending on airport. (At LAX, the service runs more than $4,000 but includes an ultra-VIP separate terminal away from the main terminals with paparazzi-proof private security and immigration lines.)
Blacklane Pass, a new player in this space, works with nearly 300 airport concierge firms, including Global Airport Concierge, with which it partners and competes. Berlin-based Blacklane, known mostly for its private chauffeur services, has re-imagined the VIP airport concierge business by charging a flat $100 per service in more than 500 airports worldwide. For your C-note, you get, in most cases, a greeting at the curb, an escort to check-in and an escort to security, where you may get to go to the head of the queue, depending on the airport.
Sometimes, dealing directly with a local or smaller provider such as Marhaba, Asia Fast Track or Fast Track Aero might cost less than Blacklane's flat $100 fee.
Or, for a lucky few, VIP service might cost nothing at all: It could be included in your airfare. Airlines such as British Airways and Emirates employ cadres of special service agents who wave their magic wands and make lines disappear for celebrities and uber-frequent fliers.
And everyone, famous or not, flying on Air France in first class gets special handling, as I discovered earlier this year on an L.A. to Paris flight: An agent met me at check-in, escorted me to the head of the TSA line, then to the lounge, to the gate and just in case I might have had too much Champagne while waiting, all the way to my seat.
On landing, I was met at the plane's door, taken down to the tarmac and handed over to a driver who sped me to the terminal.
Not a first-class flier? Don't despair. For those traveling in other classes, Air France offers a meet-and-greet service to any customer at four French airports. Prices start at 120 euros, about $138, for the first passenger and about $12 to $23 for additional passengers in your party.
---
Get inspired to get away.
Explore California, the West and beyond with the weekly Escapes newsletter.
You may occasionally receive promotional content from the Los Angeles Times.