Newsletter: Escapes: What you need to know if you planned to visit Yosemite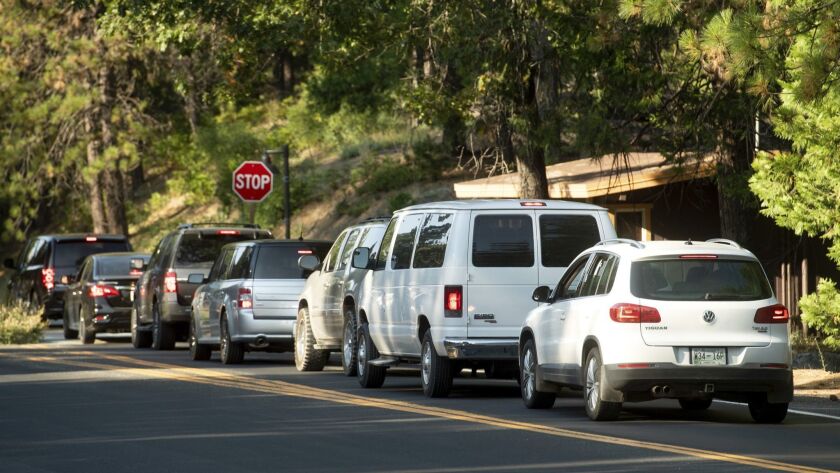 Welcome to the all-new look for the Escapes newsletter, your guide to getting away from it all, especially when "it all" includes temps that top the century mark.
My name is Catharine Hamm, and I'm the travel editor for the Los Angeles Times. Here in our new digs in El Segundo, I have a bird's-eye view of LAX, and with every plane that lands, I wonder two things: What fabulous destination did that flight just come from and where is it going next, because I want to be on it.
Until then, let me share with you some of the stories that make daydreaming mandatory.
We have a tale about a miracle — a word that's used too often, but every mom and dad will have to agree that this trip was touched by the divine. It was, after all, suggested by a preteen daughter whose strong suit was not always enthusiastic participation. And this one involved hiking in a foreign country.
If you're sick of the heat, we offer a secret escape on California's Central Coast. And we also have suggestions on things to do that are nearby but offer a change of scenery.
If you're headed to Yosemite, you'll also find the news you need to know — what do you do if you have reservations, for instance — and you'll find the news you want to know, such as Elliott Hester's view as a flight attendant on what he did (but should not have) when faced with an unreasonable customer.
If you love wine, there's a bargain fare to California wine country that you might consider (but the booking window closes soon), an update on what you now need to take out of your carry-on bag, and where all the cool cruisers love to go.
Sit back, relax, and start dreaming.
— Catharine Hamm
AN UPDATE ON YOSEMITE
The Ferguson fire has now consumed more than 38,000 acres and forced the closure of parts of the Yosemite Valley, starting at noon Wednesday. What's open? What's closed? What do you do if you had a reservation at one of the hotels or tent cabins? How about an activity, such as horseback riding, that you had planned? Take a look at Mary Forgione's guide to navigating California's beloved but beleaguered park.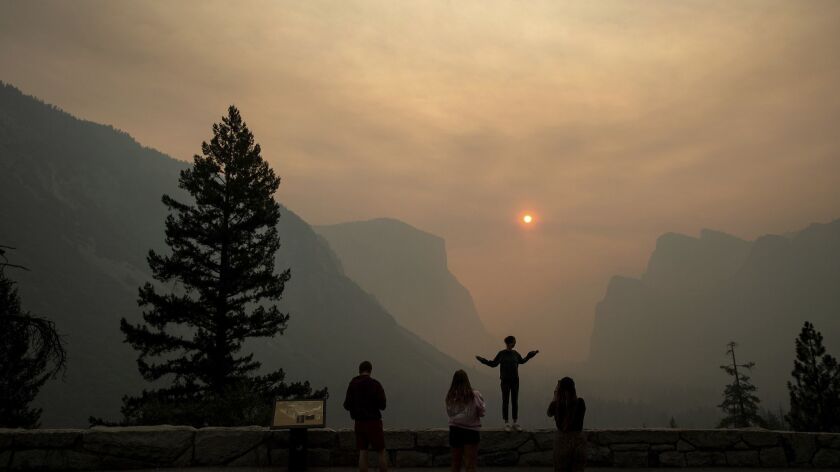 KIDS DO THE DARNDEST THINGS
Like asking their parents to go on a hiking trip in Greece, specifically up Mt. Olympus, when they've mostly been less fun than a barrel of monkeys on every other trip. Writer Terri Cook details the journey that took her family, including her preteen daughter who asked to do this, on a hike up the slopes that were the playgrounds — and battlegrounds — of the gods. Cook was surprised by her daughter's request, maybe a little apprehensive, but ultimately the trip was like a gift from the gods. How did they pull it off?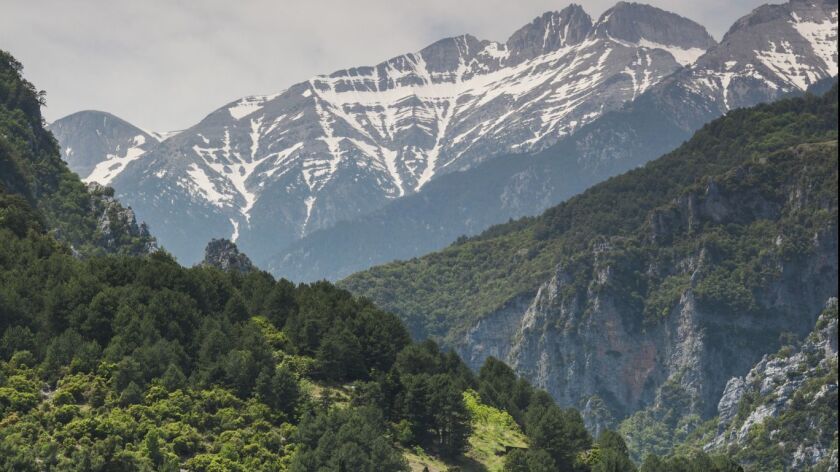 JERK CHICKEN, JERK PASSENGER
If you want to know what flight attendants really think when they encounter a nettlesome passenger, check out Elliott Hester's "Fly Guy" column. Hester has been a flight attendant for more than 30 years, and every time he thinks he's seen it all, he realizes he hasn't. He says he wasn't proud of what he said to this passenger. What do you think? Did he handle this the right way?
A SECRET PLACE FOR BEATING THE HEAT
I've never thought of Watsonville as a beach destination, but writer Michele Bigley has changed my mind with her Weekend Escape. Plus, who could fail to love a place with a Martinelli's apple juice tasting room?
A SHORE THING
If you're on a cruise, which port of call is your favorite? Our friends at Cruise Critic asked their readers to share their shore favorites. The winner of the most loved may not surprise you, but some of the other honorees just might, especially the rapid ascendance of one Caribbean port. Plus you'll learn which ships rank at the top of the 2018 Cruisers' Choice Destination Awards.
THERE IS STILL LIGHT
In the most recent Departure Points, the personal essay column that explores the ways in which travel changes us, author Gerry O'Shea writes about being far away from home when the matriarch of his family dies suddenly. She had cheered him on during his months and months of planning for this trip to Southeast Asia; should he now end his travels and go home early?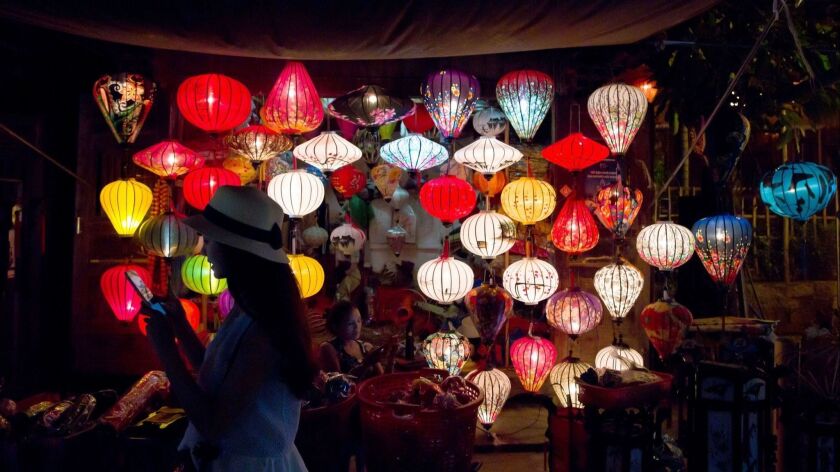 NEW MUSEUMS, NEW INSIGHTS
Larry Bleiberg, whose Civil Rights Travel website can help you plan a meaningful trip, visited new museums in Jackson, Miss., and Montgomery, Ala. Both focus on the struggle for racial justice, and the history behind that struggle. The Legacy Museum and National Memorial for Peace and Justice in Montgomery has been called "the nation's most notable monument since Maya Lin's Vietnam Veterans Memorial." The Mississippi Civil Rights Museum in Jackson recounts, among other history, the 1955 killing of Emmett Till, a 14-year-old visiting from Chicago. The Justice Department has reopened the investigation of that case. As difficult as these histories are, both museums leave visitors with a sense of hope.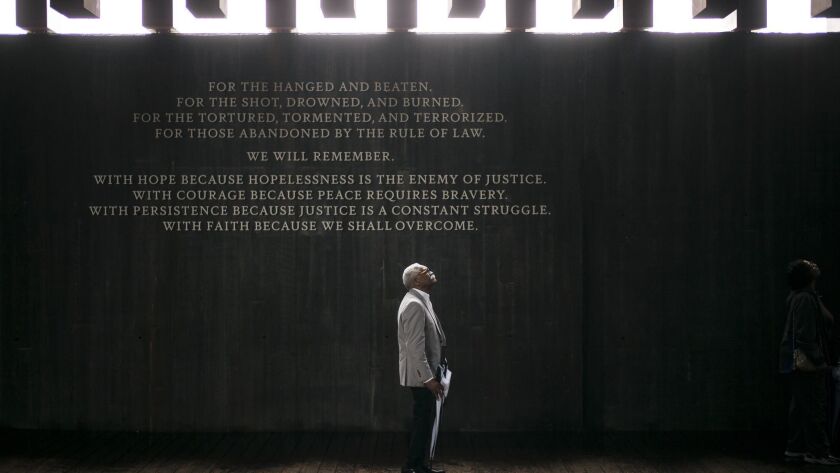 A DEAL TO WINE COUNTRY
Sonoma County is the gateway to some of California's most notable wine country, and Alaska Airlines is offering a round-trip fare for $157. Plus, the airline has a "Wine Flies Free" program that makes it even more attractive. See the story for details.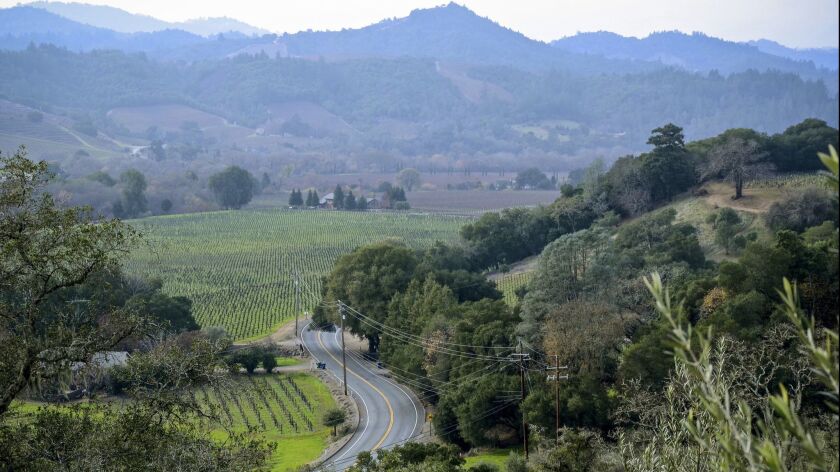 FOOD FOR THOUGHT
If you're flying this summer, you'll be in plenty of company, according to Airlines for America, which predicts that more than 246 million will take to the air. As we all have learned by now, unless you're a super premium passenger or you're on a long international flight, you probably won't get a meal, and snacks may be available only at a premium price. If you're thrifty or picky, you bring your own. But hold the phone, Gladys. You just may be asked to take those snacks out of your carry-on bag when you go through airline security. Here's the scoop.
WHAT'S UP FOR THE WEEKEND?
Readers have long told us they want more ideas for outings that are cool and close to home. Let our weekly calendar guide you to festivals and sprinkled with fairy dust, Korean dance performances and changes to dance and taste salsa. Read April Orcutt's What's Up? to get your weekend off to a great start.
OTHER STORIES WORTH NOTING
The Washington Post has a great story on Milwaukee, a city I've just recently come to know. It's affordable, easy to navigate, has embraced the craft beer movement (how could it not, given its suds-soaked history?) and praises one of my favorite places, the Milwaukee Art Museum, whose Santiago Calatrava design looks as though it's about to take wing.
Up north, the San Francisco Chronicle has a starter kit for those who want to sample van life road trips without plunking down thousands and thousands of dollars.
If you like to camp but don't want to bother with a tent, Sunset magazine offers the 10 Best Camping Cabins in California, the West and Hawaii.
Some places are in danger of being loved to death; overtourism is an increasing problem. AFAR magazine explains how operators are limiting crowds without putting some of your favorite places off-limits.
Have a comment, question or travel tip? Email us at travel@latimes.com
---
Get inspired to get away.
Explore California, the West and beyond with the weekly Escapes newsletter.
You may occasionally receive promotional content from the Los Angeles Times.