On a car trip with your teen son, buffets rule, moms don't and sometimes even the opera is — surprise! — OK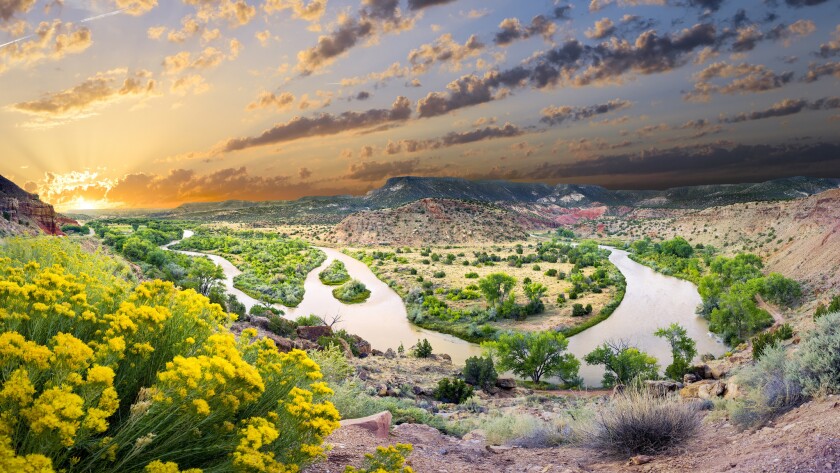 My son is a whiz at navigating all things having to do with air travel. Yet when it came to planning road trips he seemed content to defer to me — that is, until the teen and young adult years.
Here are some things I (we) learned about traveling together on several recent road trips in the Southwest.
A hotel with a pool is important, until it's not
I booked a room at the Mandalay Bay in Las Vegas so my water-loving (I thought) teenager could hang out at its 1.6-million-gallon wave pool. He wasn't even tempted to put a toe in the water.
Your ultimate guide to planning the best summer road trip »
What did he do instead? He sat on his bed in our upper-floor hotel room and watched the planes take off and land at McCarran International Airport.
What he said: "It would have been better to be at the pool with a friend. Don't go to Vegas with just your mom."
Sometimes the buffet is best
My son is an adventurous eater, so in Las Vegas I booked someplace a bit different for dinner. Jaleo, a Spanish tapas restaurant at the Cosmopolitan, was a misfire. It was impossible to fill up this champion chowhound with even a large assortment of expensive small plates.
A Vegas all you-can-eat buffet would have been a practical, more budget-friendly choice.
What he said: "Sometimes the best choice is the simple choice. Pizza is comfort food, and you can always find it. I also like dives — usually cheap."
Strike a balance when it comes to activities
He won't want to go to all the museums you want to visit. Ask him whether there's something special he would like to do.
What he said: "Mom, this last trip to New Mexico was really your trip. Way too many [five] museums. Don't push it. It's called a vacation for a reason. I did like the Taos Pueblo and Georgia O'Keeffe's house in Abiquiú because they were like walking into history.
"I want to be outside hiking, horseback riding or river rafting. The raft trip we took on the Rio Chama was a good save on your part."
Don't be afraid to take your offspring to the theater or opera
He might surprise you. We had generally positive experiences at the Utah Shakespeare Festival in Cedar City and the Santa Fe Opera.
What he said: "I need to know about this stuff at least 48 hours ahead of time so I can mentally prepare for the boredom. But it wasn't too bad. The architecture at the Santa Fe Opera was unique; it was great being able to see the horizon and the sun drifting away. The opera was kinda cool [Puccini's 'The Girl of the Golden West'], with a saloon, gold miners and a heroine who packs a pistol. I wasn't expecting that."
---
Get inspired to get away.
Explore California, the West and beyond with the weekly Escapes newsletter.
You may occasionally receive promotional content from the Los Angeles Times.