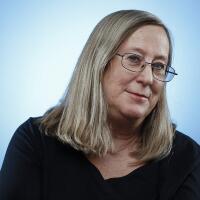 Anne Harnagel was an editor in the Travel section from 2009 to 2021. She has worked at the Los Angeles Times since 1996, with stints in Business and Calendar sections as well as the Los Angeles Times Magazine. Previously, she was managing editor of Home magazine, managing editor/features for the New York Times Syndicate and managing editor for the American Lawyer magazine. She is a native of Los Angeles.
Latest From This Author
Enjoy some of the Cotswolds' magnificent gardens on a new, self-guided cycling tour organized by the Carter Co.

Walk, drive, boat and fly through a variety of settings in Washington's Olympic National Park and Olympic Peninsula on a new eight-day excursion offered by Gondwana EcoTours.

Discover the island city-state of Singapore and the Indonesian island of Bali on a nine-day tour offered by Chinatour.com.

The route: Los Angeles to Interstate 5 north to California 126 west through Piru, Fillmore and Santa Paula to California 150 north to Ojai.

Get a "behind the seams" tour of some Italy's famous fashion houses on a new Tuscany couture tour offered by Couturista Travel.

Experience Vermont's fall foliage on five-day excursion offered by Boundless Journeys.

Venture into the northern reaches of Honshu, a rarely visited region of Japan's main island, on a 14-day excursion.

Discover the current and ancient culture of the Maya as told through their textiles on a 10-day tour organized by Bella Guatemala Travel.

Follow the Pembrokeshire Coast Path to discover quaint villages, an Iron Age hill fort, neolithic standing stones, medieval castles and the final resting place of St.