Need a side trip in wine country? Try Safari West's tent tour of 'Sonoma's Serengeti'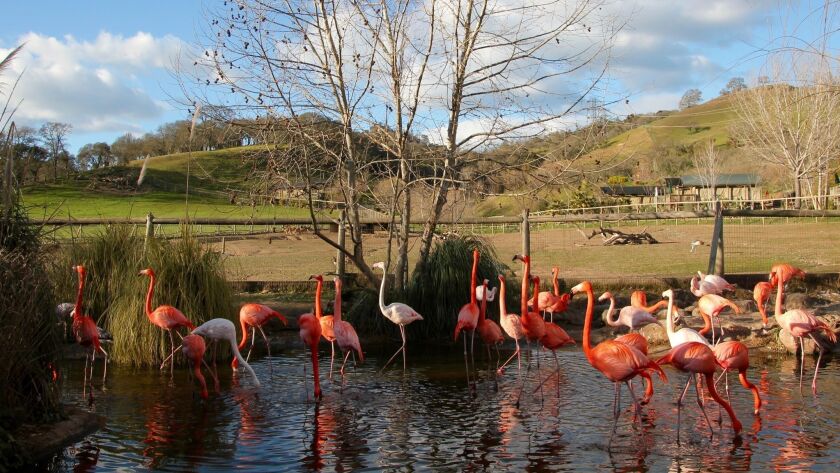 Tasters who have trouble distinguishing a pinot from a zin will appreciate a side trip to Safari West, the "Sonoma Serengeti" home to 1,000 exotic animals and birds.
The conservation center in the foothills of Santa Rosa's Mountains reopened its safari tent cabins last month after the park narrowly escaped destruction in the Wine Country wildfires last October.
"Only a bit of tent canvas was singed," said Aphrodite Caserta, director of marketing and communications. "We were grateful that no animals were lost in the fire, but our hearts and souls were greatly impacted."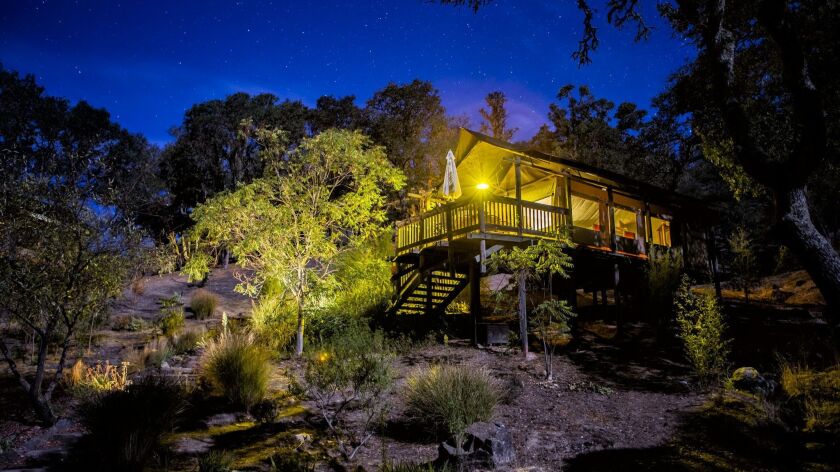 Indeed, 12 employees lost their homes, and buildings throughout the area surrounding the park were gutted, as was the park's research lab, two buses and a paratransit vehicle.
The rescue of the 400-acre reserve was attributed to the personal firefighting of its 76-year-old founder, Peter Lang.
"It really has nothing to do with heroics. I was doing what I had to do as the founder and owner of Safari West having put these animals here in the first place," Lang explains in a video on the park's website.
Imported from Botswana, Safari West's glamping tents offer polished wood floors and ensuite bathrooms.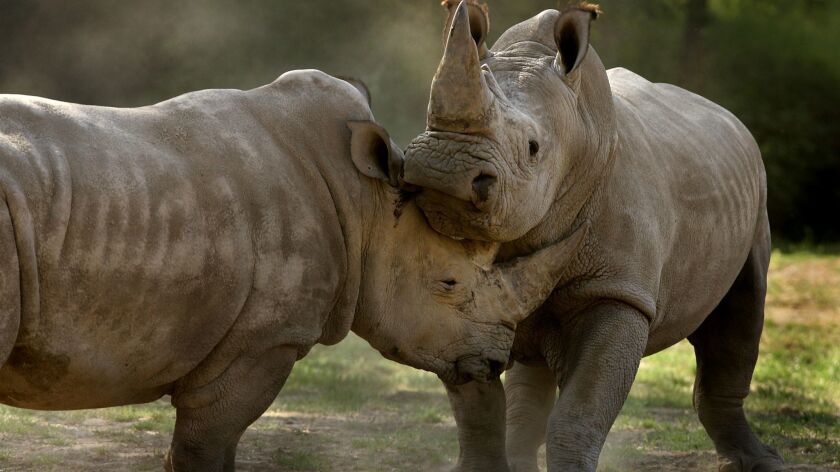 Lang's own home burnt to the ground as he stayed behind to put out spot fires and monitor the animals who stayed surprisingly calm as the fire closed in. "Unless [the animals] are in peril, they are really just observers."
Just six months later, the fields and hillsides are covered in spring green. All safaris, private tours, meals and overnight opportunities have resumed normal operation.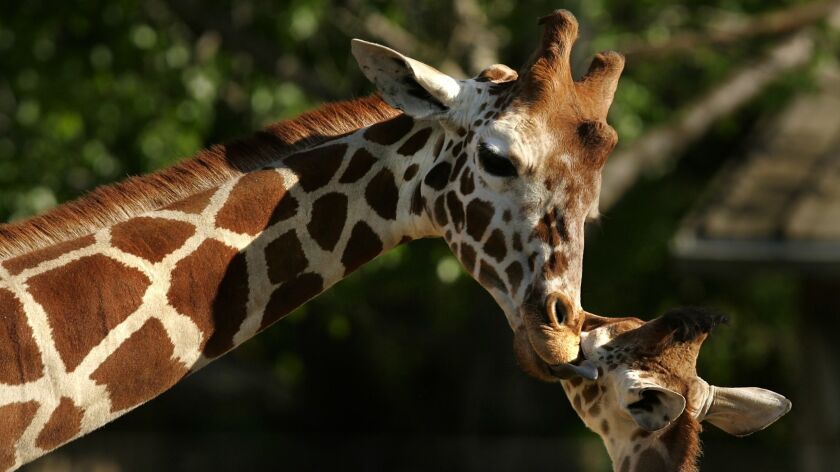 A typical safari tour includes a game drive to see rhino, zebra, giraffe, wildebeest and antelope, as well as a walking tour to observe cheetahs, lemurs, colobus monkeys and absolutely fabulous birds such as the Caribbean flamingo and scarlet ibis.
And spring brings babies to the Assn. of Zoos and Aquariums-accredited breeding facility: Four roans, three addax and one Nile lechwe — all are types of antelopes — have joined the herds since the fire.
Safari West intentionally keeps visitor traffic low to foster meaningful connections between guests, guides and animals. That means trips to the site must be reserved well in advance.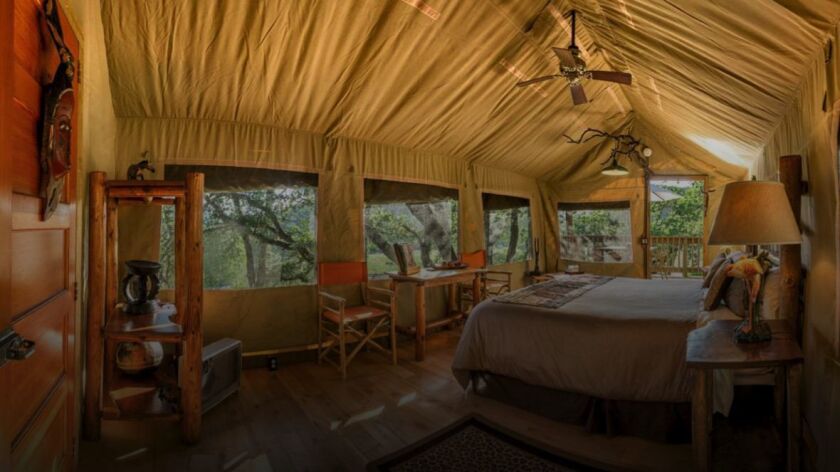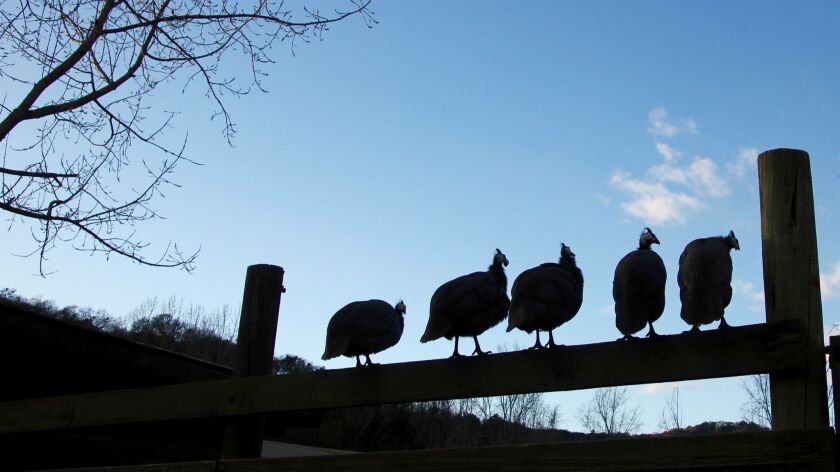 The park offers "private adventures" as well, such as post-safari wine-tasting picnics and behind-the-scenes animal observations.
And now that Safari West's glamping tents have reopened too. Visitors can prebook a South African "braai"-style grilled dinner at which they can exchange stories with other guests about their day on the veld.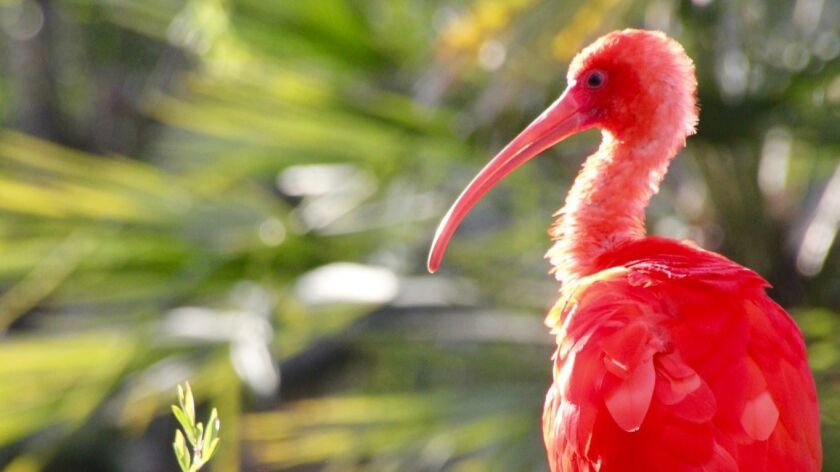 The safari cabins are imported from Botswana, and each one has a spacious en suite bathroom and front porch. The property has become one of the Wine Country's most popular stops for families, honeymooners and nature enthusiasts who want to hear the call of the wild from the comfort of a four-poster bed — and not too far from tomorrow morning's first tasting room.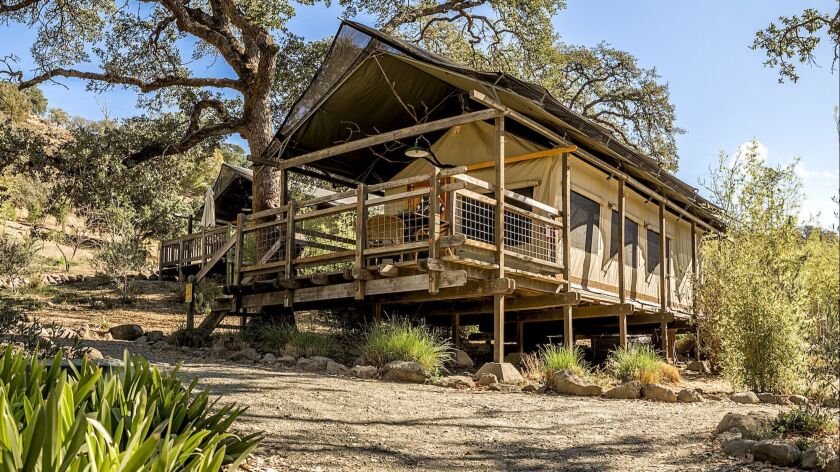 Info: Safari West, 3115 Porter Creek Road, Santa Rosa. April-August weekday tours are $98 for adults, $94 for seniors and teens 13 to 17 years old, and $45 for children 4 to 12 years old. Weekend prices are higher. Children younger than 4 years old are not permitted on safari trucks but can participate in walking tours and private safaris. Tent cabins begin at $285 per night.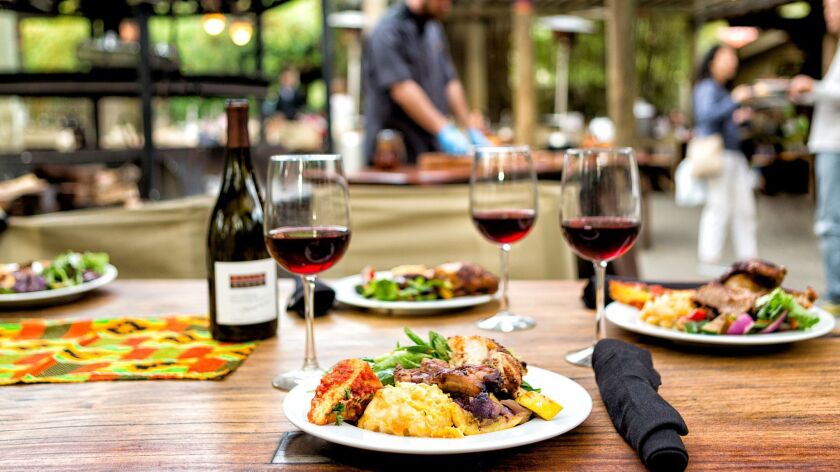 ALSO
Go underground in Las Vegas for an interactive history lesson and a taste of real moonshine
Hiking and history are on display on a weekend escape to Prescott, Ariz.
Not invited to Prince Harry and Meghan Markle's wedding? Here are five places where you can feel like a royal
---
Get inspired to get away.
Explore California, the West and beyond with the weekly Escapes newsletter.
You may occasionally receive promotional content from the Los Angeles Times.