The secrets to saving money on your vacation accommodations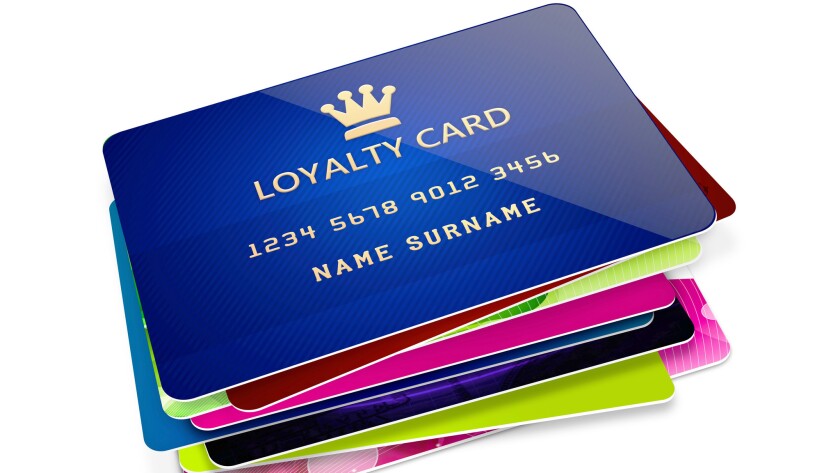 We've already looked ahead to 2017. The Travel section's alphabetical list of places to go included Bordeaux and Yosemite. Events that got us excited: Canada's 150th birthday party and the celebrations surrounding the 50th anniversary of San Francisco's summer of love. And things to know included continued (we hope) low airfares, especially to Asia and Europe, and myriad ways to get around the airline bag fee, none of them involving lame excuses that the traveler "didn't know it wouldn't fit in the overhead bin."
Today we turn to where you're going to stay when you go. We sometimes forget that, unless you are bunking with excellent friends or tolerant family, you may spend more on a week of accommodations than you will on a plane ticket.
Here are some trends to help you as you size up your stay, both in terms of money and in dreams fulfilled.
Join hotel loyalty programs
To get a little more for your money, join a hotel's loyalty program. You get perks for being a member of that club, said John Hach, a senior industry analyst for TravelClick, which analyzes trends with data from 35,000 hotels in 130 countries.
Joining means you may get offers from hotels that sometimes will give you 5% to 15% off rates, Hach said.
You'll almost certainly get free Wi-Fi, which often has been an annoying and costly add-on (and, in some cases, still is when it's hidden inside a resort fee).
If you don't want your inbox cluttered with promotional emails that come with membership, create an email address for those loyalty programs.
Just don't forget to check it from time to time to see if there's something that might spur you to travel.
Pay in advance
Hotel rates are inching up, so to keep your prices down, think about paying for your stay in advance, Hach said.
Hotels offer discounts for pay-in-advance guests who are betting on being able to make the trip and thus lock in their rate. The downside: If you must cancel, you may not get your money back or, if you do, you may pay a sizable cancellation penalty.
Paying in advance is an option tailor-made for the leisure traveler whose plans are not governed by the vagaries of business travel or bosses who need them to go someplace else on a moment's notice.
Make sure you read the fine print to find out what you're risking if you choose to pay ahead.
And remember, if things do go sideways and you must delay, you can always ask, in your sweetest voice, if you could swap the week you reserved for the time you now have.
You won't know if you don't ask, and it just might work once. But just once.
Consider a home rental
If it's privacy you want, consider a vacation home rental. That's one of the drivers of the growing home rental market, said Melanie Fish, a representative for HomeAway, which has more than a million vacation rental properties in 190 countries. Other attributes that define that traveler, Fish said: Their vacations last a little longer, and they're willing to travel a little farther.
If you don't mind sharing, Airbnb may be right for you, although it also has rent-the-whole-house options.
Renting someone's vacation home (which often helps the owner afford the vacation home) gives you a place to spread out and relax to the max.
More timeshares
You'll find new ways to book these other lodgings.
Marriott, for instance, has added some of its timeshare properties to its website.
I was looking at listings for Orlando, Fla., for instance, when I came across the Cypress Harbour Villas, which says it has "space for up to eight" in its "stylish, two-bedroom villages." (Rates started, the day I looked, at $250 a night, but Marriott Rewards club members started at $204 a night. It's free to join, as are most loyalty programs.)
Expedia, which is snapping up all sorts of travel companies, acquired HomeAway last year.
Expedia now has a vacation rental tab on its home page that directed me to numerous places at Lake Tahoe, where I looked to see if the voluminous snowfall had depressed the number of offerings as people rush to schuss. (Answer: Doesn't appear so.)
Other types of home rentals
If you're looking for something a bit different, vacation home rentals may also be for you.
I asked Fish about unique properties, and she quickly directed me to:
►A rehabbed 727 jetliner in Costa Rica that sleeps six above the treetops (but only just above, not airborne) in Manuel Antonio park (average: $464 a night)
►A converted windmill in Greece that sleeps five on Santorini (average: $301 a night). It has a pool and a sea view.
►A private resort that sleeps 46 in Clermont, Fla., that averages $1,985 a night and claims that it's "larger than the Magic Kingdom."
On that last, I could think only about the economy of it: If you divide $1,985 a night by 46, you come up with $43.17, which is the cost per person if you happened to want to have 45 other people along on your vacation.
The shared cost was definitely a plus, one of the advantages of renting a larger space that might be shared with friends.
These offerings give you a chance to dream a little, which we should be doing more of. To wit:
Treat yourself
Millennials don't delay travel gratification, so why should you? If you have a lot of awards points for hotels, for instance, consider spending them now before the rules don't work in your favor.
Maybe it's a splurge, in which case enjoy it.
Baby boomers "would accrue 100,000 points before [they] stay in luxury hotel," Hach said.
Tom Brokaw's "Greatest Generation" deferred gratification, Hach said. Baby boomers accept it, but millennials embrace gratification with a passion.
Millennials "want to live their lives," Hach said. "You don't see [them] putting off trips. They say, 'I want a suite at the Four Seasons, and I'm willing to pay for it.'"
We don't advocate spending foolishly, of course, but the same theory that spurs the "life-is-short-so-eat-dessert-first" philosophy may be an incentive to treat yourself when and if you can.
If you're hoarding points, what are you waiting for? Isn't that like saying, "I'm saving the good china for a special occasion"?
I once had a boss whose response was always the same when we asked him when he wanted something. With barely concealed disdain, he would reply, "Now would be a good time."
He may have been a tyrant, but maybe he was right after all.
Have a travel dilemma? Write to travel@latimes.com. We regret we cannot answer every inquiry.
---
Get inspired to get away.
Explore California, the West and beyond with the weekly Escapes newsletter.
You may occasionally receive promotional content from the Los Angeles Times.