Are you too old to rent a car? Maybe not, at least not the U.S. But abroad? That's another issue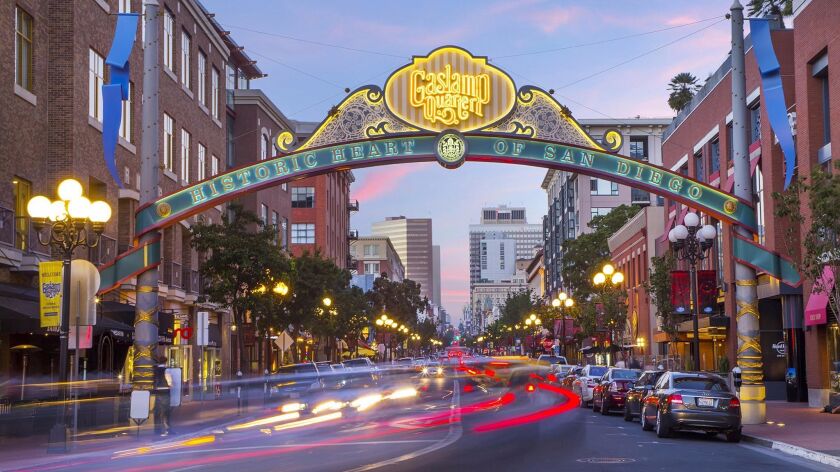 Question: We are planning a trip to San Diego. We planned to fly in and rent a car to visit some family, then drive back to San Diego to leave on a cruise. We will both be 81 years old. Are we going to run into age restrictions? Do we need proof from our insurance carrier?
H. Lilly
Naples, Fla.
Answer: The quick answer is that in the United States, you should not run into upper-age restrictions when renting a car. The same is not always true abroad.
And it's rarely a bad idea to carry proof of insurance. In fact, it's a good idea to chat with your insurance agent before your trip to how you are covered in a rental car. That way, you'll feel less pressured at the counter when the agent begins pitching you insurance that you may not need.
You also should call the credit card company of the plastic you'll be using to rent and see whether it offers secondary or even primary insurance.
Once you have insurance squared away, consider some of the risks of driving, which can occur at any age.
Older drivers, however, tend to be at greater risk for injury or death, according to the Centers for Disease Control — but not because they are bad drivers.
"This trend has been attributed more to an increased susceptibility to injury and medical complications among older drivers rather than an increased risk of crash involvement," the CDC says on its website.
In fact, the agency notes, older drivers generally don't hit the road at night, when visibility may be problematic, or when weather is lousy, and they often avoid freeways or other high-speed roads, which creates a sort of safety shield.
Furthermore, only 6% of those 75 and older who were in a fatal crash were legally drunk. Compare that with the 28% of drivers 21-24 who had a blood alcohol content that constituted legal drunkenness.
Also, at any age, the CDC noted, "Males have substantially higher death rates than females."
But, the CDC said, age-related impairments — vision, cognition and physical issues — can contribute to driving issues. Because each of us is different, those impairments do not stick to a timeline, according to the Insurance Institute for Highway Safety, which means you cannot pinpoint an age at which driving is not a good choice for you.
The institute does note, however, that the effects of medications may put older drivers at greater risk, and the CDC urges those drivers (or anyone else, for that matter) to check with their physicians before taking that road trip.
The last bit of good news, at least in terms of safety, is that if you're renting a car, you're probably better protected because you'll probably be in a newer model car.
"Side airbags with head and torso protection have been estimated to reduce fatalities in nearside impacts by 45% for front-seat occupants ages 70 and older, which is significantly larger than the 30% reduction estimated for front seat occupants ages 13-49," its Q&A said.
Now, here's the bad news, not for Lilly but for older drivers headed abroad: You may run into age restrictions when you try to rent a car, but it varies from agency to agency and country to country. There is sometimes an upper-age limit.
"Our three brands typically don't have any upper-age limits, except in some countries where our franchisees operate," said Laura Bryant, a representative for Enterprise Holdings, of which Enterprise, Alamo and National are a part.
"For example, Cyprus, Bosnia and Herzegovina and Macedonia all have 75 as the upper age limit, while Portugal has 80," she said in an email.
"As a result, it may be best to check online when booking outside of the U.S."
There may not be an upper-age limit abroad, but you may be asked for a doctor's note or you may be charged extra. Again, the only way to know is to visit the website, paying special attention to the small print of "rules and restrictions" that most websites carry.
If you can find a phone number, call and have that conversation, making note of whom you spoke with and what was said.
If your heart is set on driving but you're visiting a place where there are age restrictions, you may not be at the end of the road.
Consider car-sharing operations, which are both rental car operations and parking lots. They're part of the peer-to-peer, or collaborative consumption, business models that brought you such experiences as Airbnb.
The car examples work this way: You have to go out of town, and you want to park your car at the airport. But you may want to make a little money on the side, so you allow your car to be rented and used by another traveler while you're away.
The name you may know is Turo, which has a location in Los Angeles and also operates in Canada and Britain, said Steve Webb, a representative. "The only [age] restriction is whether you can legally operate a car in those countries," he said in email.
TravelCar is a newcomer to Los Angeles but already operates in 13 countries, said Ahmed Mhiri, its founder and chief executive. "We don't have any maximum age restrictions," he said.
Not everyone is comfortable with the notion of driving a stranger's car, which somehow seems more personal than renting from a company whose life won't end if a car is totaled.
Still, if such companies keep you in the driver's seat and you're comfortable being there, they give you another tool to counter discrimination that may be based on an arbitrary number.
Have a travel dilemma? Write to travel@latimes.com. We regret we cannot answer every inquiry.
travel@latimes.com
@latimestravel
---
Get inspired to get away.
Explore California, the West and beyond with the weekly Escapes newsletter.
You may occasionally receive promotional content from the Los Angeles Times.