Outlaw Run tops hottest new attractions at U.S. theme parks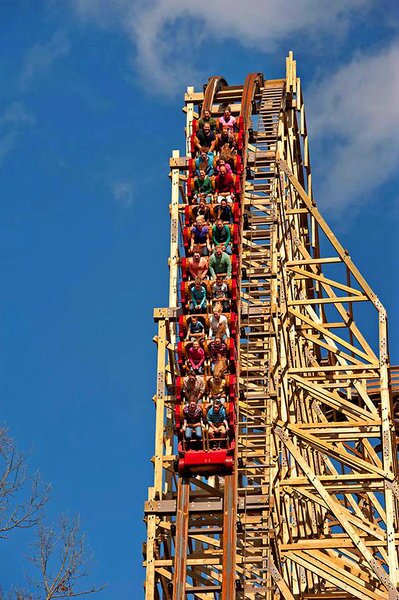 The Outlaw Run wooden, looping coaster in Branson, Mo., is Silver Dollar City's new offering for summer 2013. The theme park bills the ride as "the world's most daring wood coaster."
(Silver Dollar City )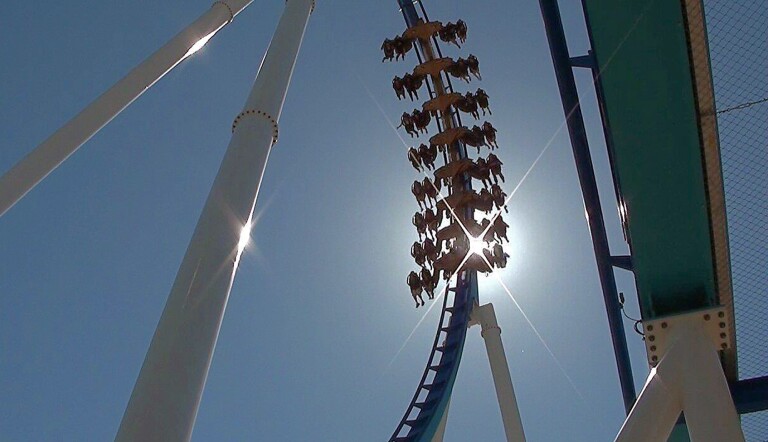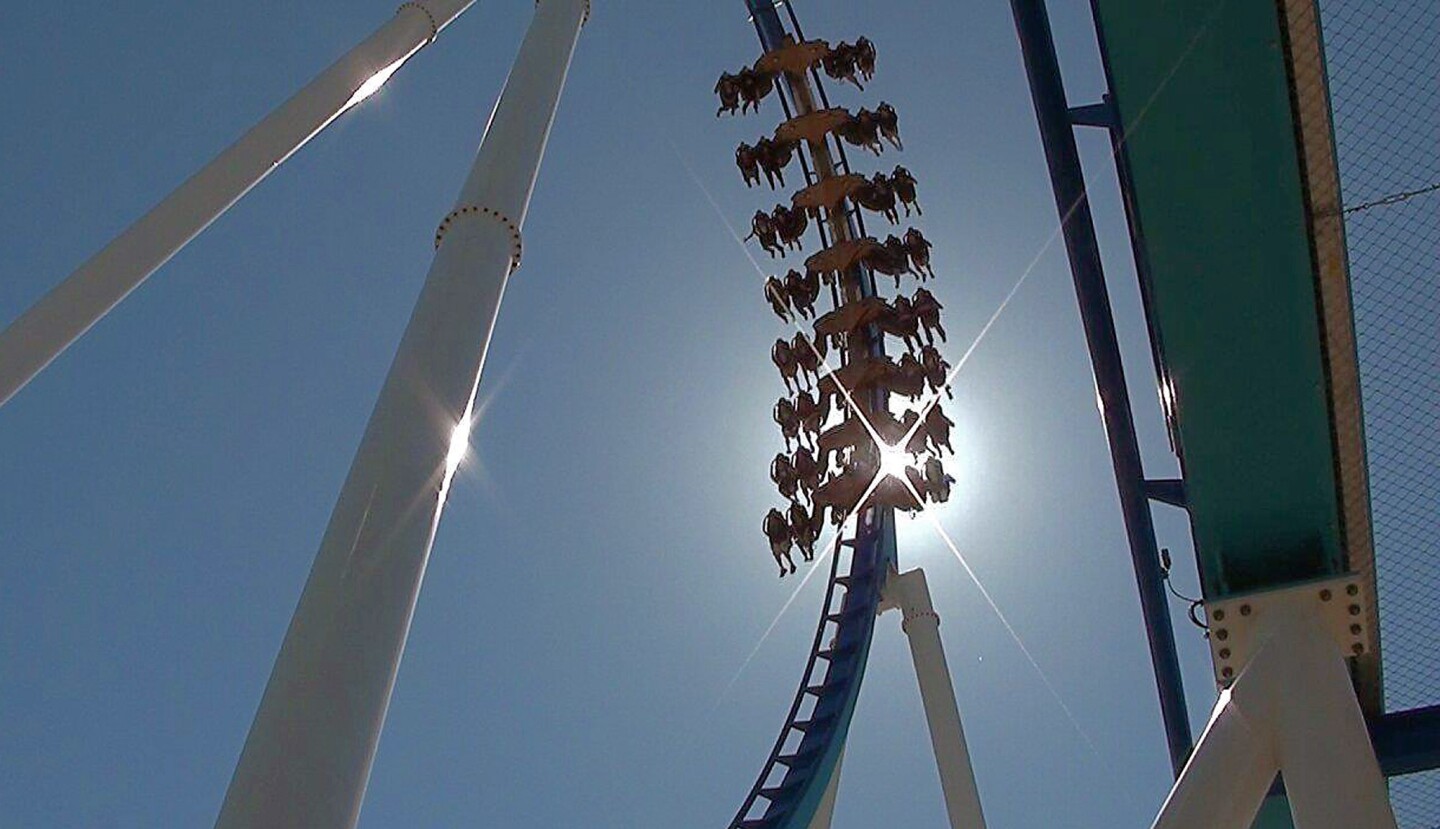 Cedar Point in Sandusky, Ohio, one of the nation's most popular theme parks, adds Gatekeeper this summer. The winged coaster is one of the fastest in the world.
(Cedar Point )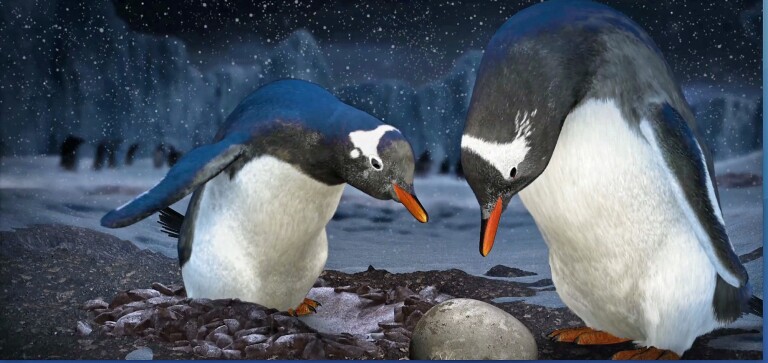 SeaWorld Orlando combines its Penguin Encounter with a relaxed and more active ride that takes visitors to a penguin's world.
(SeaWorld Orlando )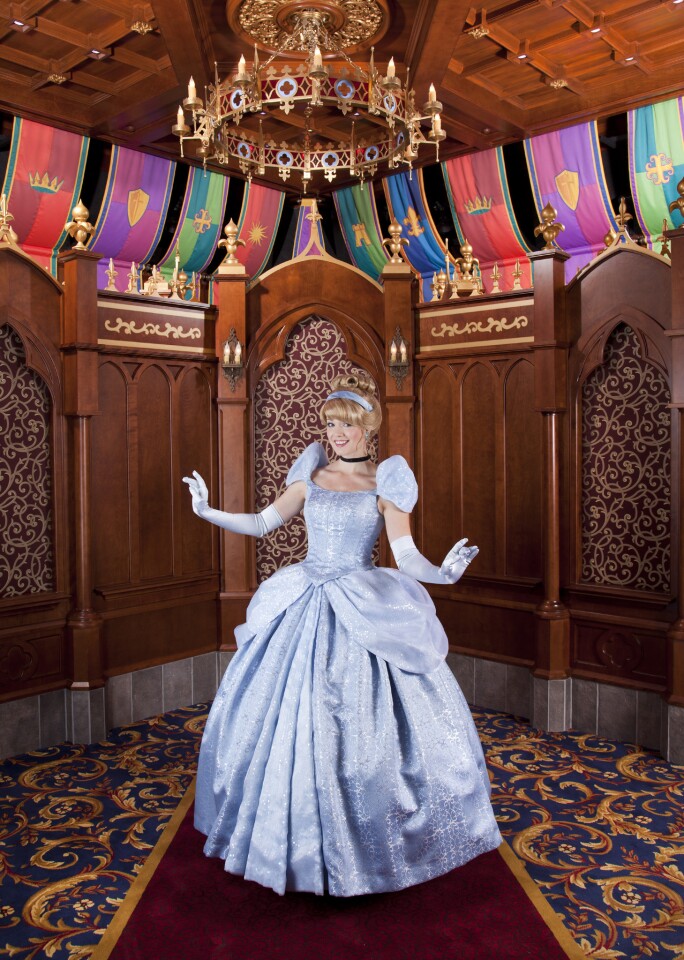 Disney princesses await guests at the new Fantasy Faire at Disneyland in Anaheim. This enchanting, immersive storybook world extends Fantasyland and brings its charm to the park.
(Paul Hiffmeyer / Disneyland)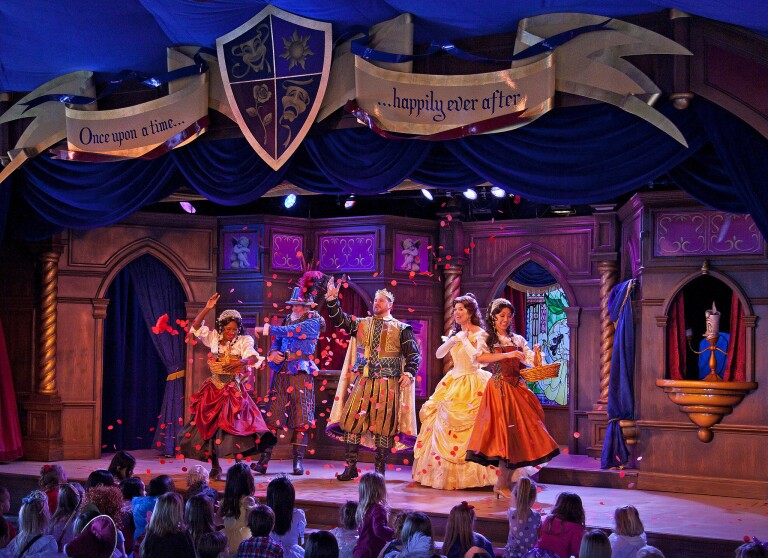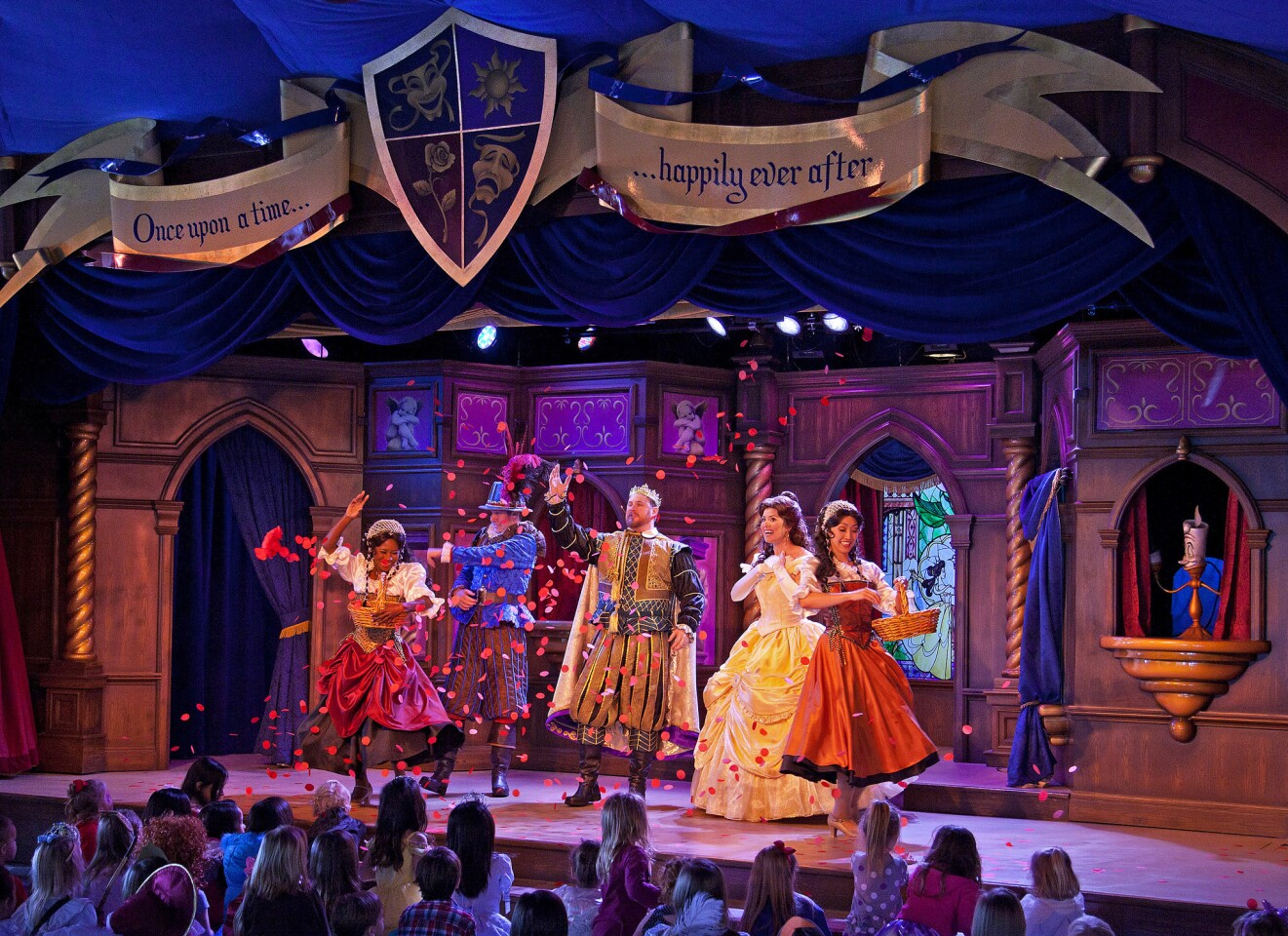 Disneyland park guests can experience an interactive storytelling experience with vaudeville-style Renaissance storytellers at the Royal Theatre, part of Fantasy Faire.
(Paul Hiffmeyer / Disneyland)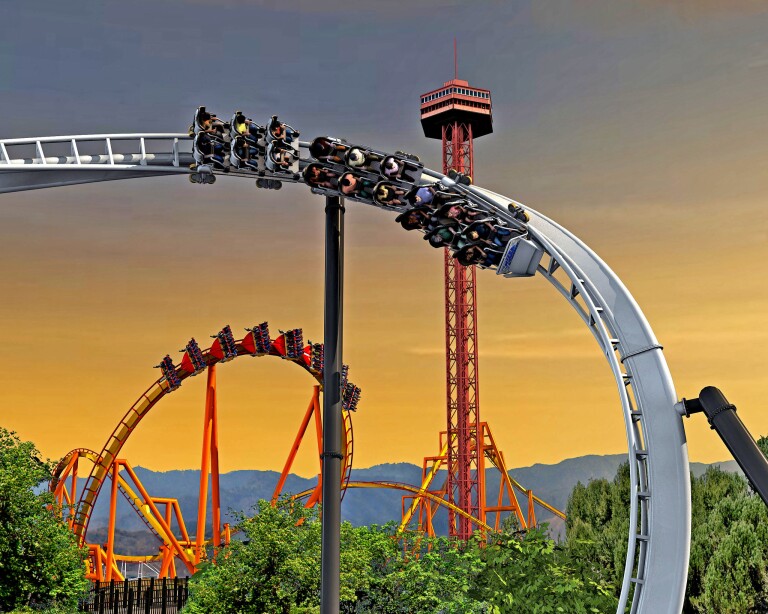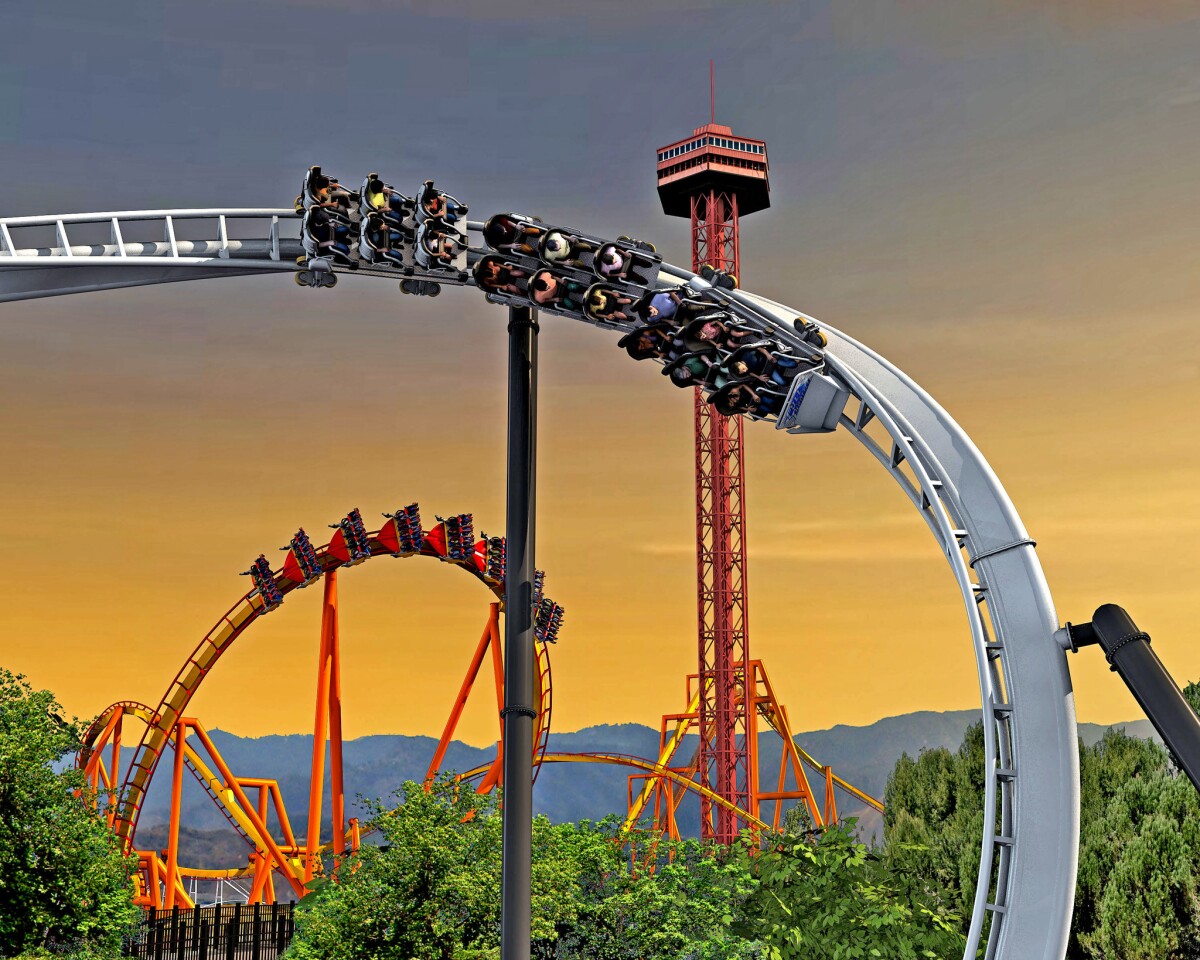 Six Flags Magic Mountain in Valencia will offer Full Throttle, shown in an artist rendering, this summer, making it the park with the most coasters in the world.
(Six Flags Theme Parks )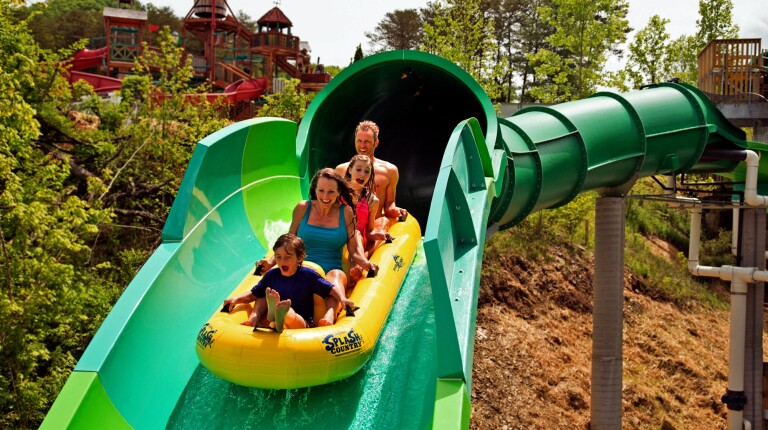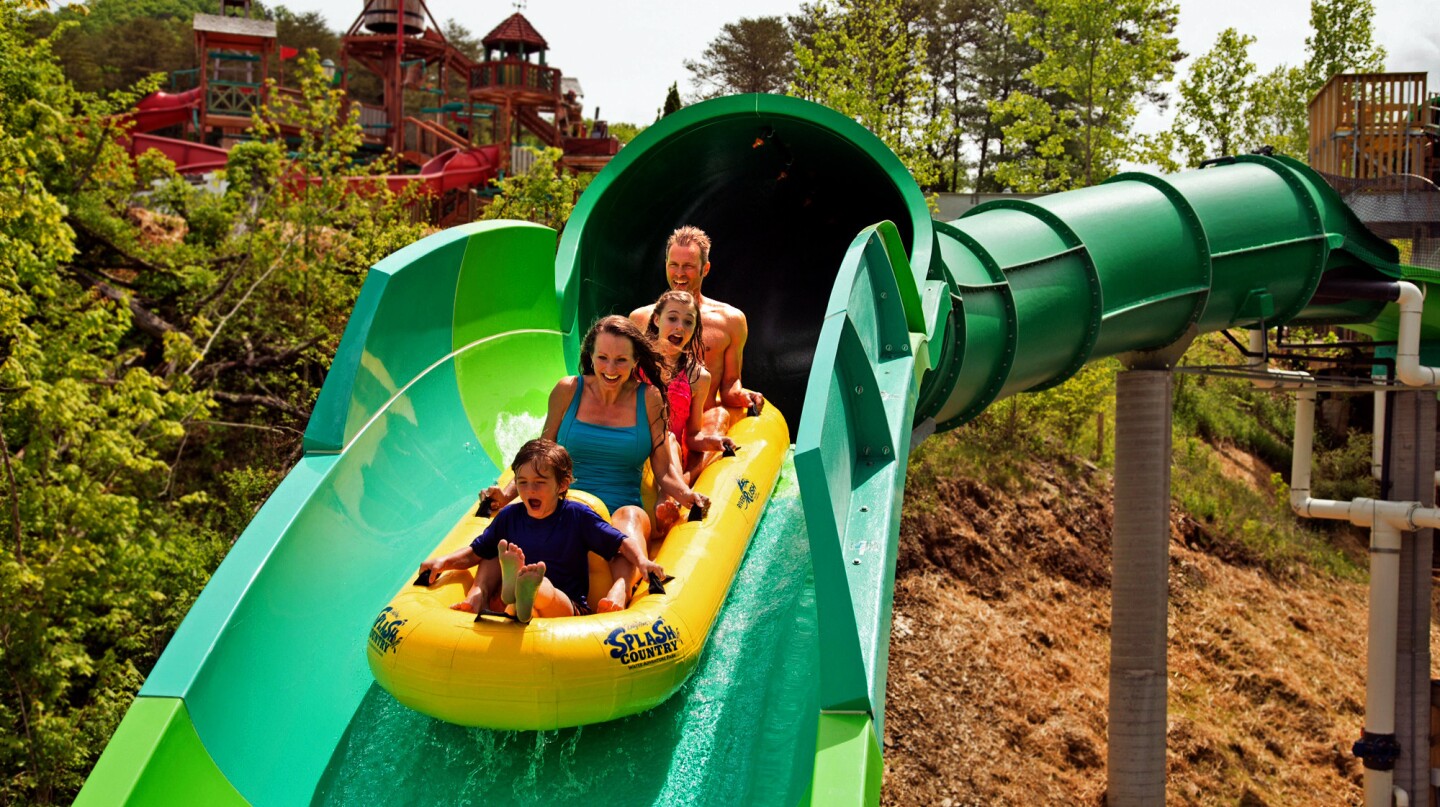 The new RiverRush at Dollywood's Splash Country in Pigeon Forge, Tenn., is a water coaster that uses gravity and magnetic propulsion to provide a fun and wet ride.
(Dollywood Theme Park )
I've visited many theme parks in the United States over the last few years as the theme park blogger for The Times' Travel website, but this summer's crop of rides already has me updating my bucket list. Here's a look at some of the biggest new roller coasters, dark rides, live shows, water slides and themed lands planned for this summer at theme parks across the country.
Outlaw Run
Silver Dollar City, Mo.
If I could visit only one theme park this summer, I'd head to Silver Dollar City in Branson, Mo., to climb aboard the triple-inversion Outlaw Run hybrid (wood and steel) roller coaster, this year's most eagerly awaited new ride.
With a top speed of 68 mph and an 81-degree first drop, the $10-million Outlaw Run features a double barrel roll and a 153-degree over-banked turn with nine "airtime" hills. Attempts have been made in the past at constructing a looping wooden coaster, but the results have been mixed to poor.
Also, two aging wooden coasters — Iron Rattler at Six Flags Fiesta Texas and Hades 360 at Wisconsin's Mt. Olympus — have been transformed into new rides with the addition of gravity-defying inversions. Expect the trend to continue with more parks adding inversions to their existing wooden coasters.
399 Silver Dollar City Parkway, Branson, Mo.; (417) 336-7100, https://www.silverdollarcity.com
Gatekeeper
Cedar Point, Ohio
Ride enthusiasts have consistently voted Cedar Point in Sandusky, Ohio, the world's top theme park. It's added to its impressive arsenal of roller coasters with the Gatekeeper.
Billed as the tallest, fastest and longest "winged" coaster (no track above or below the rider) with the highest inversion of any coaster in the world, the $30-million ride flies over Cedar Point's front entrance as the new icon of the amusement park.
After climbing a 170-foot-tall lift hill, Gatekeeper rotates upside down before plummeting into a dive drop at speeds topping 65 mph. The coaster passes over the new Cedar Point entrance twice — first during a zero-gravity roll through a pair of keyhole towers and again during a 360-degree inline roll.
Similar winged coasters were added in 2012 at Tennessee's Dollywood (Wild Eagle) and Six Flags Great America outside Chicago (X-Flight).
1 Cedar Point Drive, Sandusky, Ohio; (419) 627-2350, https://www.cedarpoint.com
Antarctica: Empire of the Penguin
SeaWorld Orlando, Fla.
SeaWorld's Antarctica is the marquee new attraction in the theme-park nirvana of central Florida. This dark ride transforms its 24-year-old Penguin Encounter habitat into a new winter-themed land with 55-foot-tall glaciers in the shape of nuzzling penguins.
Its centerpiece is a motion-simulator-based interactive ride offering varied adventures from a penguin's point of view. Visitors choose a mild or wild experience aboard a ride vehicle that spins, bumps and waddles.
Also in Florida, an alien robot invasion takes over Universal Studios Orlando in the form of the Transformers 3-D motion-simulator dark ride, and work continues on the Fantasyland expansion at Disney World's Magic Kingdom.
7007 Sea World Drive, Orlando, Fla.; (888) 800-5447, https://www.seaworldparks.com/en/seaworld-orlando
Fantasy Faire
Disneyland, Anaheim
The new Fantasy Faire medieval village, next door to Sleeping Beauty Castle, features meet-and-greet areas where visitors can have their photos taken with a rotating collection of princesses.
An adjacent stage offers "Renaissance Vaudeville" versions of well-known Disney stories told by a comedic duo at a breakneck pace with frequent costume changes, running gags, madcap dancing and comical fight scenes.
Elsewhere in Southern California, Knott's Berry Farm in Buena Park has added a trio of family rides to the theme park's Boardwalk section, and SeaWorld San Diego has opened a water park called Aquatica where visitors interact with marine animals as they zip down water slides.
1313 S. Disneyland Drive, Anaheim; (714) 781-4636, https://disneyland.disney.go.com/
Full Throttle
Six Flags Magic Mountain, Valencia
The Full Throttle launch coaster will boast the world's tallest vertical loop (160 feet), with riders traversing the loop twice — once on the inside and again on the outside over a top-hat element. Reaching 70 mph, the ride will incorporate three launches, including a backward launch.
Expected to debut June 22, the Full Throttle will bring Magic Mountain's coaster count to 18, two more than Cedar Point and the most of any park in the world.
Other coasters debuting this summer in California include the Gold Striker at Great America in Santa Clara and the Undertow spinning coaster at the Santa Cruz Beach Boardwalk.
26101 Magic Mountain Parkway, Valencia; (661) 255-4103, https://www.sixflags.com/magicMountain/index.aspx
RiverRush
Dollywood, Tennessee
The RiverRush water coaster at Dollywood's Splash Country water park in Pigeon Forge, Tenn., carries riders in a four-person toboggan up a 237-foot-tall conveyor belt before plunging them down a 25-foot drop at a 45-degree angle.
With the help of magnetic propulsion, the water slide mimics the ups and downs of a traditional roller coaster as it zips over hills, through tunnels and around hairpin curves.
2700 Dollywood Parks Blvd., Pigeon Forge, Tenn.; (865) 428-9488, https://www.dollywood.com
---
Get inspired to get away.
Explore California, the West and beyond with the weekly Escapes newsletter.
You may occasionally receive promotional content from the Los Angeles Times.