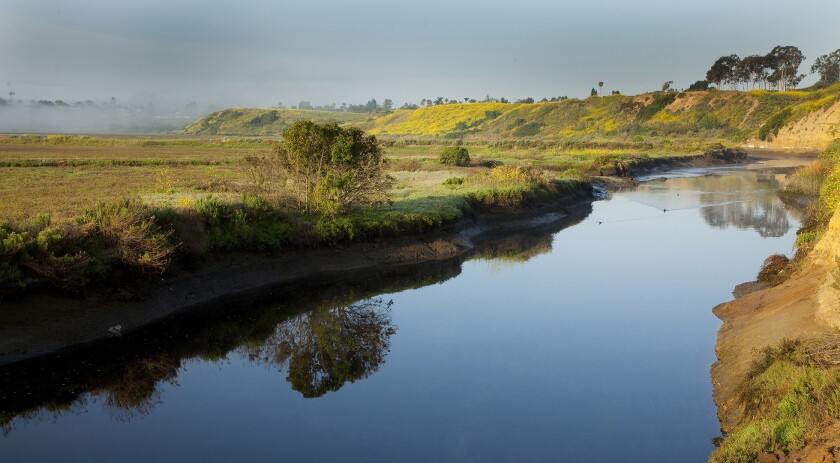 Spend Easter-Earth Day weekend interacting with nature, playing with pets and hunting for eggs.
Arcadia
Full-moon forest bathing is the after-hours version of the Los Angeles County Arboretum and Botanic Garden's forest bathing class, where participants slow down to connect with the natural world. The class borrows from the Japanese practice shinrin-yoku (or taking a relaxed walk through nature), said to reduce stress, improve mood and boost the immune system. Dress comfortably. Pre-registration recommended.
When: 7 p.m. April 19
Cost, info: $25 to $35. For those ages 10 and older; children younger than 18 must be accompanied by an adult. No dogs. (626) 821-4623, bit.ly/arboretumbathing
Los Angeles
Treat your canine companion to shopping, a session with a pet psychic and the chance to win an Easter-themed dog costume contest at Pawsapalooza at West Hollywood Park. The dog festival's 40 exhibitors will offer treats, accessories and veterinary services, as well as kid-approved activities like carnival games and balloon art.
When: 9 a.m. April 20
Cost, info: Free. Family friendly. Dogs on leashes OK. (213) 741-1950, Ext. 116, bit.ly/pawsapalooza
San Pedro
Meet invasive-plant-eating goats, take a ranger-led hike and plant streamside wildflowers at the Palos Verdes Peninsula Land Conservancy's Earth Day Celebration at White Point Nature Preserve. Other activities include a wildlife-inspired art project, composting workshop, plant sale and a 5 p.m. conservancy-hosted screening of "Free Solo" at Warner Grand Theatre (tickets $10; free for those 18 and younger).
When: 9 a.m. April 20
Cost, info: Free. Family friendly. Dogs on leashes OK. (310) 541-7613, bit.ly/PVEarthDay
Newport Beach
Learn how you can protect Orange County wildlife at the Newport Bay Conservancy's Earth Day at the Bay, at the Peter and Mary Muth Interpretive Center. More than 20 environmental exhibitors, such as the Pacific Marine Mammal Center and the Sea and Sage Audubon Society, will offer scientific activities and information. Bring small, clean, hard plastic items from home (bottle caps, toy pieces, old pens and markers, etc.) to be used in a children's art project.
When: 10 a.m. April 20
Cost, info: Free. Family friendly. No dogs. (949) 923-2290, bit.ly/newpportbayearthday
Long Beach
Children can hunt for 8,000 treat- and toy-filled Easter eggs, hang with animals at a petting zoo and play in a bunny bounce house on Easter aboard the Queen Mary. Activities are complimentary with Queen Mary Easter brunch reservations (from $24 for children; from $69 for adults) or ship admission ($20 for children; $40 for adults). All-you-can-eat brunch includes 50 dishes from around the world and a Champagne toast with the Easter bunny himself.
When: 9 a.m. April 21
Cost, info: Ship admission $20 for children 4 to 11; $40 for those 12 and older. Family friendly. No dogs. (877) 342-0742, bit.ly/queenmaryeaster
Los Angeles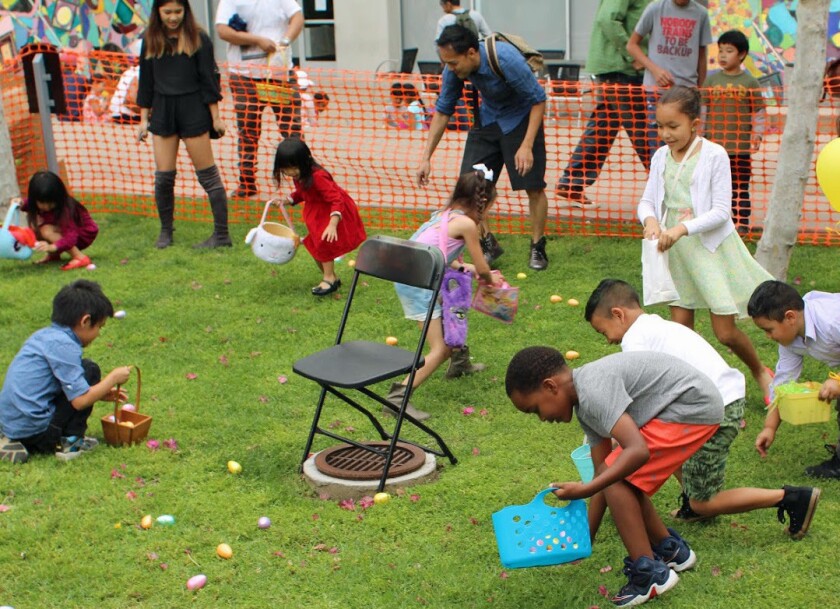 Thousands are expected to flock to Grand Hope Park for the New City Church of Los Angeles Easter Fest, where 20,000 Easter eggs will be hidden for small hunts by age group. Little ones can also have their faces painted, compete in potato-sack races, jump in bounce houses, listen to stories and snack on food-truck fare. Part of the proceeds will go to ministries assisting Skid Row residents.
When: 1 p.m. April 21
Cost, info: $6 per person or $30 per group up to seven. Family friendly. Only service animals permitted. (213) 471-2415, newcitychurchla.com/easterfest
Note: Always check before you go because weather or other factors can affect events. Children should always be accompanied by an adult. Assume dogs must be on a leash. To suggest an event that's cool and close to home, email travel@latimes.com at least four weeks before the event.
---