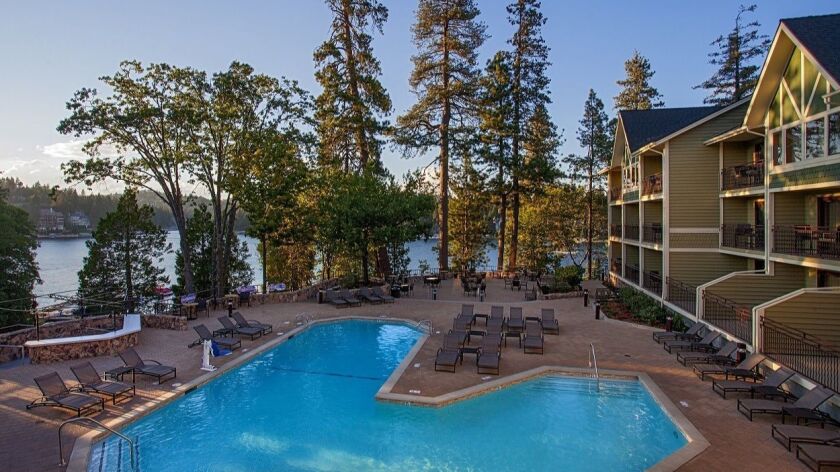 Lake Arrowhead Resort and Spa in the San Bernardino National Forest has $99 rooms for travelers who stay Sundays through Wednesdays in summer. At that price, kids can have their own room.
The deal: The resort calls this a Playcation stay because families can play at the pool or the lake, or just kick back. It has a pool and hot tub area, private beach and bonfire spot, and fitness center with daily classes.
When: The offer is good through Aug. 31, based on availability.
Tested: I found the $99 midweek prices available for rooms with two queen-sized beds or one king-sized bed on several midweek dates in July. The resort tacks on a daily fee of $20, which includes parking. Also, kids can go ziplining or mountain biking, scale a climbing wall and indulge in other activities at SkyPark at Santa's Village (extra cost).
Info: Lake Arrowhead Resort and Spa, bit.ly/lakearrowheadresort, 27984 Highway 189, Lake Arrowhead; (909) 336-1511
---