Being a stranger in a strange land can be difficult, especially when it's painfully obvious you are one.
Bonjour. My name is Catharine Hamm, and I'm the travel editor for the Los Angeles Times, which allows me to dream about all the great places where I want to spend more time. Paris is one of them, but I always feel sort of obviously American. Not that there's anything wrong with that, but getting under the skin in a city that holds its secrets closely makes a wonderful place even more so. Our story sends you in all the right directions.
Of course you'll want to rush right over to the Musée d'Orsay or the Louvre, right? Not necessarily. Our story on living like a boulevardier — someone who assesses a city by its thoroughfares — makes a compelling case for forsaking the monuments and museums and assessing a city's character by a stroll down its street.
As all travelers know, sometimes your destination, whether it's the Continent or California, sends your plans down the drain because of the weather or other difficulties. Here's a Plan B that worked well for one Weekend Escape gone awry.
And for those of you who remember shouting "Toga! Toga! Toga!" in sync with "Animal House," we look in on the celebration of the 40th anniversary of this iconic film with a visit to the University of Oregon in Eugene, which doesn't make a big deal of its affiliation with this institution of higher learning, perhaps out of an abundance of good judgment.
These stories and much more, including our new All Systems Go Column, which addresses (and helps you overcome) the obstacles to travel, and On the Spot, the column that just marked its 11th anniversary and from which I learn every week.
Amusez-vous bien!
THE SECRET OF PARIS
To outsiders — and most of us are — the City of Light can be a mystery. We know we don't fit in, but we also don't want to stand out. Peter Mandel, who lived in Paris, helps us peel back the city's layers so we might blend in and find the city's real soul. Here's a hint: It starts with the shoes.
HEARD IT ON THE STREET
Do you usually spend time on vacation in art or history museums? Do you go to the opera or classical music concerts? If not, why do so on vacation? A little bit of culture never hurts, but your time might be better spent ambling through the urban areas that have attracted us but haven't quite revealed themselves fully. Writer George Hobica didn't agree with this philosophy the first time a friend suggested it, but he now embraces being a flâneur, a wanderer. Here are six cities he knows better just because he allowed himself to walk the walk.
BEACH BLANKET PLAN B
You're doing a weekend away, and you have visions of stretching out on the sand. But the weather turns suddenly sulky, which is what happened to writer Sharon Boorstin. She and her husband, Paul, were planning to catch some rays on Orange County's famous shores, but the sun gave them the slip. They found solace in Heisler Park, a cool hotel and, perhaps best of all, the Pacific Marine Mammal Center, where adorable can overcome nearly any disappointment.
If you're hoping to get away for a weekend (or more), check out our cache of Weekend Escapes.
ANIMAL INSTINCTS
Britain's Guardian newspaper called "Animal House" the "king of college comedy." The reporter recalled seeing it in a movie theater near the University of California at Santa Barbara and hearing a couple of rows of frat boys reciting the dialogue word for word. Only then did he realize it was a cult movie.
Staff writer Christopher Reynolds traveled to Eugene, Ore., to see what's afoot for the 40th anniversary of this low-brow and often-tasteless comedy that nonetheless has endured. It's so offensive it makes you want to shout.
A PERFECT BEACH DAY
What's your favorite stretch of sand? If you're a wheelchair user, the answer need not be "None." Yomi S. Wrong, who writes the new "All Systems Go" column that appears every fifth Sunday in Travel, helps travelers find beaches that rent or make beach wheelchairs available.
Have a question about mobility and travel? Write to travel@latimes.com. Wrong is exploring new ways of opening the world to everyone.
A BITTER PILL
A couple planned to visit Southeast Asia and wisely checked to see whether Adderall, sometimes prescribed for attention deficit hyperactivity disorder, would pose a problem getting through customs. Answer: yes, much to my surprise. It isn't allowed in some countries because it is made up partly of amphetamine salts. And it's not the only drug that can be a problem. Some over-the-counter meds violate another country's rules. Here's what you need to know about carrying your meds with you.
USS ARIZONA CLOSED INTO FALL
The USS Arizona, which was closed in May after its floating dock was damaged, remains closed until at least Oct. 1 and possibly longer. You still can see the Pearl Harbor memorial by taking a free Navy vessel, but you need a ticket. Writer Jay Jones tells you how.
PICTURE YOUR SUMMER VACATION
We hope you'll share your summer vacation photos with us for possible inclusion in the Sept. 16 reader photo issue, in print and online. Give us your best shot, taken between Memorial Day and Labor Day, and share it with us at travel@latimes.com. Please put Summer Vacation Photo in the subject line. Or you can upload them to Flickr, or hashtag them on Instagram with #latimestravel2018. To see the guidelines, go to Summer Vacay Photo Issue.
WHAT WE'RE READING
AFAR magazine always looks at the world through differently colored glasses, which is what makes it so much fun to read. If you're an art lover, you should plan to go to Copenhagen (which it calls "effortlessly cool") right now.
Quartz thinks you need a vacation before and after your vacation. It recommends a transition day before and after your time away. It suggests clearing the decks before and after. Make sense or is that insane? Find out more by reading "The Secret to Actually Enjoying Your Vacation Is the Day Before It Starts."
The extension of the closure of parts of Yosemite National Park stems not from fire damage but from smoke and staging operations as firefighters battle the Ferguson fire, Mary Forgione reported Wednesday on the Los Angeles Times Travel website. Many of our favorite vacation spots are menaced by flames this summer. If it seems worse than it's ever been, it's because it is, Rong-Gong Lin II and Ruben Vives report in the Los Angeles Times. Blame "heat like you've never known it."
OK, admit it: You fib on those surveys about what you like to do on vacation. Shopping usually is listed as No. 4, but experts think it's usually closer to No. 2. If retail therapy goes well with your vacation therapy, read the New York Times' "Five Places to Shop in New Orleans." Here's something I'd like to buy: a plane ticket to Crescent City so I can sample the goods.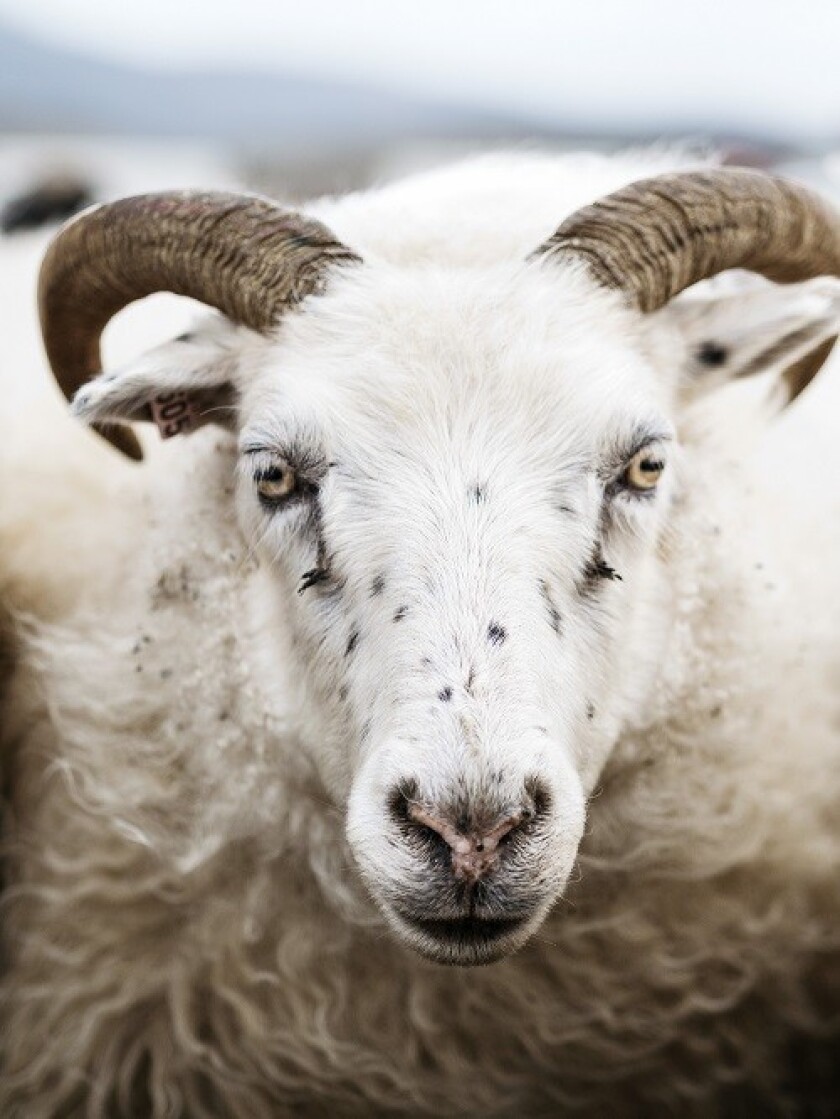 COMING SUNDAY IN L.A. TIMES TRAVEL
What is this critter to the left and what in the world does it have to do with a vacation in one of the coolest places in the world? To find out, check out the Sunday Travel section in print or online (on Sunday) for an article on an annual tradition that promises drinking, laughter and music. It is, says one participant, "a fall party for countrymen."
AND FINALLY
You can subscribe for free to this or other L.A. Times newsletters on our newsletter website.
You may also want to consider our monthly Vegas Escapes newsletter. The next one comes out Aug. 23.
Send us your thoughts, your concerns about this newsletter, along with your Icelandic wool sweaters and your tickets to New Orleans to travel@latimes.com. Until next week, travel smartly and safely. We'll be here to welcome you home.
---