Louise Penny's books beckon readers to the small-town Quebec she loves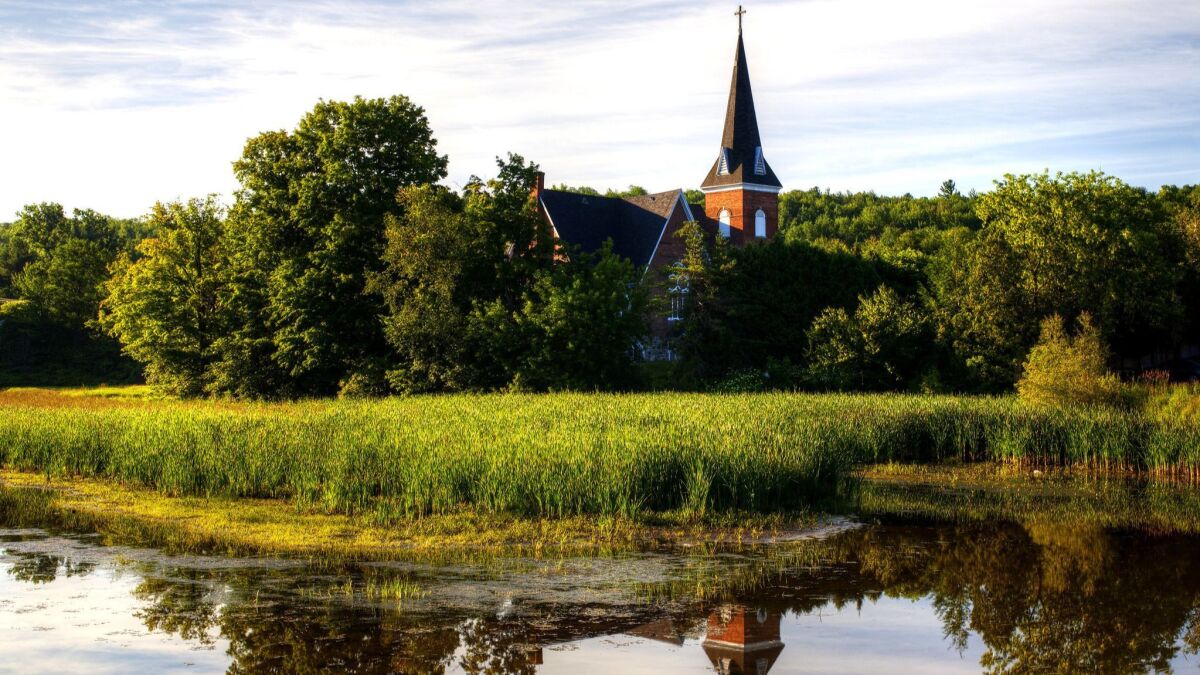 Reporting from Knowlton, Canada —
Louise Penny stepped onto the stage of the small Theatre Lac-Brome in Knowlton, a village in Quebec's postcard-pretty Eastern Townships 70 miles southeast of Montreal, and settled into a leather wing chair amid applause.
The local literary superstar began chatting with the crowd, which, she discovered, included visitors from Toronto, Rhode Island, Utah, Germany and New Zealand.
Penny's beaming smile and raucous laugh are part of daily life in this town of 3,400, ringing out in the supermarket or cafe. The successful mystery author — she has sold 6.3 million books in 26 languages — sets offbeat murders in the fictional town of Three Pines, inspired by locations throughout the townships, in particular Knowlton, which is also Penny's home (and mine).
The gathering resembled a group of longtime friends catching up rather than the launch of "Kingdom of the Blind," Penny's 14th in a series of whodunits, in which Chief Inspector Armand Gamache of the provincial Sûreté du Québec police force unravels crimes in this otherwise bucolic landscape.
"Mostly, I want people to come to this place I love so much, to smell the pines, feel the air and taste the local cuisine," she said that November day. "I wish I had used real township place names from the start. Now I'm putting them in. It's a great thing being God."
Eastern Townships
Quebec's Eastern Townships are known for the wooded landscapes that turn blazing orange and red in autumn and produce much of the province's maple syrup in spring.
There are lakes and Victorian towns with vintage general stores, century-old churches, charming country inns, boutiques and countless antiques stores. The area, just north of the Vermont border, was settled by United Empire Loyalists — British sympathizers — who left New England after America's Declaration of Independence.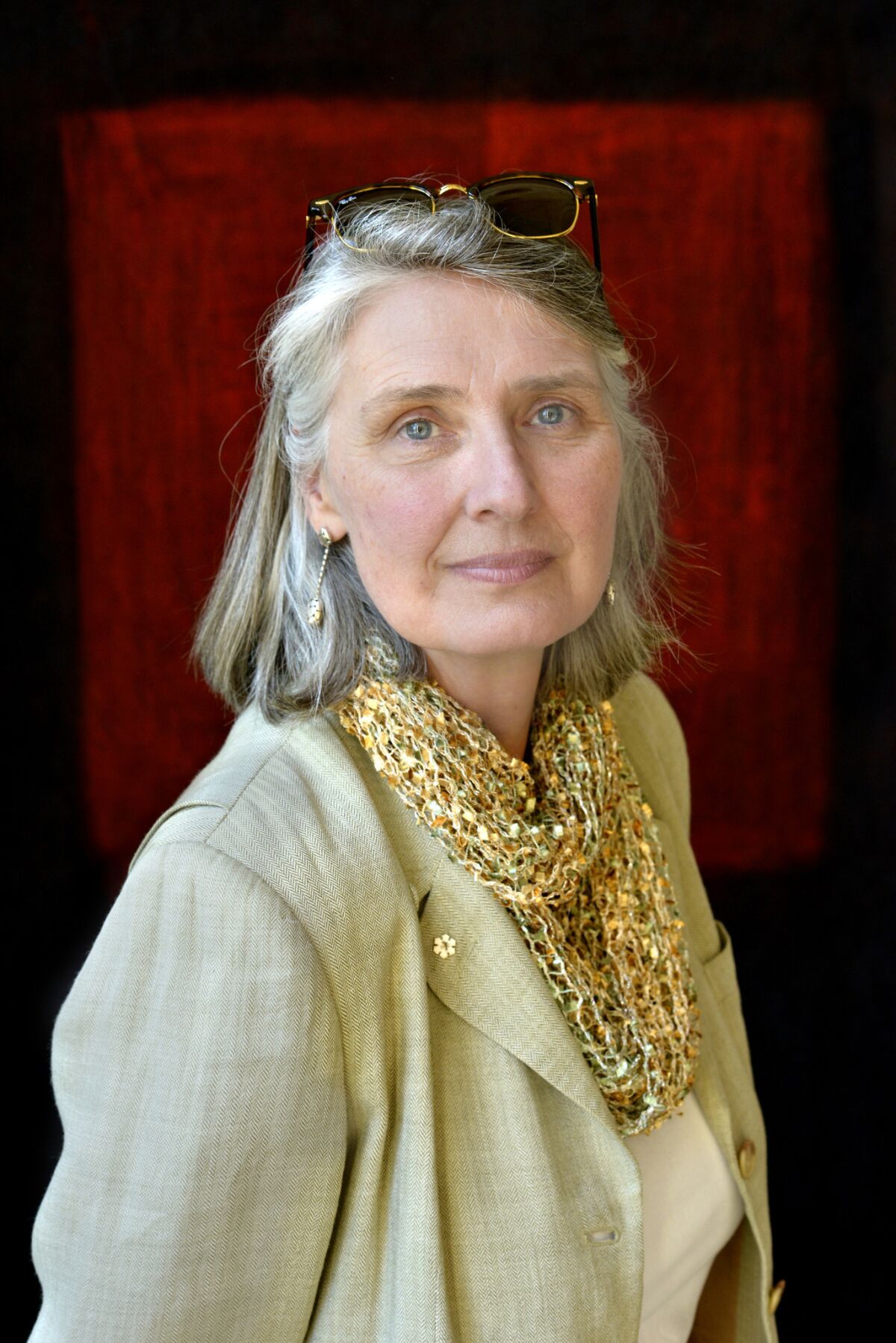 The townships are a mellow, easygoing blend of rural and sophistication, populated with diverse and often colorful residents who have created the welcoming and caring community that Penny portrays in her books.
Inspector Gamache is a foodie and so am I. We both frequent bistros, dining on steak frites and Lac-Brome duck at Le Relais in Knowlton, which closely resembles the dining room in Penny's "Brutal Telling."
We both also tuck into some of Quebec's 500-plus varieties of cheese at La Rumeur Affamée, a classic 1860s general store in nearby Sutton with home-baked baguettes and warm, flaky croissants.
It was voted one of Quebec's best cheese shops and shows up as Sarah's Boulangerie in several of Penny's books, including "The Cruelest Month." Like other real locations with a Gamache series connection, the door's store has a sticker, in English and French, that says "Three Pines welcomes you."
The gourmand Gamache and I also share a passion for wine to accompany our cheeses and baguettes. As luck would have it, the Quebec Wine Route rolls right through the Eastern Townships.
It's ideal bicycling and country road-tripping terrain west of Knowlton, past horse and cattle farms, stone mansions and 22 wineries that dot the Route des Vins. I love to have lunch and a craft beer at La Brasserie Dunham or dine on the patio overlooking vines at L'Orpailleur, the province's oldest winery.
East of Knowlton, Benedictine monks run an apple orchard and cheese factory at the spectacular Saint-Benoît-du-Lac abbey, overlooking Lake Memphremagog. I always make a beeline to their boutique to pick up their award-winning bleu Bénédictin, a soft blue cheese, and house-made apple ciders. Then I slip into a chapel pew for morning vespers and Gregorian chants.
Not even this tranquil cloistered monastery has escaped Penny's deadly pen. It was here, in fictional Saint-Gilbert-Entre-les-Loups Abbey, that a monk was bashed to death with an iron door knocker in "The Beautiful Mystery."
Continuing east is a lovely drive through the lakeside town of Magog, with a stop for French dishes with a local flair at La Taverne 1855, and on to the hamlet of Georgeville and its general store, the inspiration for the one in Three Pines, and the spectacular Old Mansion House, Hadley House in Penny's "Dead Cold." Both the real and fictional estates are considered haunted.
A highlight of the eastern part of the townships is the idyllic village of North Hatley on the shores of Lake Massawippi, with enough preserved heritage buildings to be designated one of Quebec's 38 most beautiful villages.
It's the site of elegant Hovey Manor, modeled on Mt. Vernon, George Washington's Virginia home. The relaxed retreat has an old-world library and a fine-dining restaurant renowned for its French cuisine.
In Knowlton
The epicenter of most Inspector Gamache books is the fictional Three Pines version of Knowlton, in real life a charming little town bisected by Coldbrook Stream.
The Brome County Historical Society Museum has a wonderful collection of Loyalist history, and the Pettes Memorial Library, Quebec's oldest free rural library, has a display of translated Penny's books and Three Pine curios she has received from fans worldwide.
Brome Lake Books, featured in "How the Light Gets In," is owned by Lucy Hoblyn and Danny McAuley, longtime Penny friends and collaborators who have organized Penny's Knowlton book launches since 2007 and "Still Life."
Their inviting shop features a Louise Penny corner with her books, two comfy chairs for reading, a small fireplace and more gifts from fans. You can buy a Gamache coffee mug and one of the licorice pipes the refined detective deeply loves.
"There's a healing, therapeutic quality about her books," McAuley said. "What Louise has created for her readers is the community she encountered in the Eastern Townships, an accepting, safe place." Penny is not shy about speaking openly about her struggles with alcoholism and suicidal thoughts.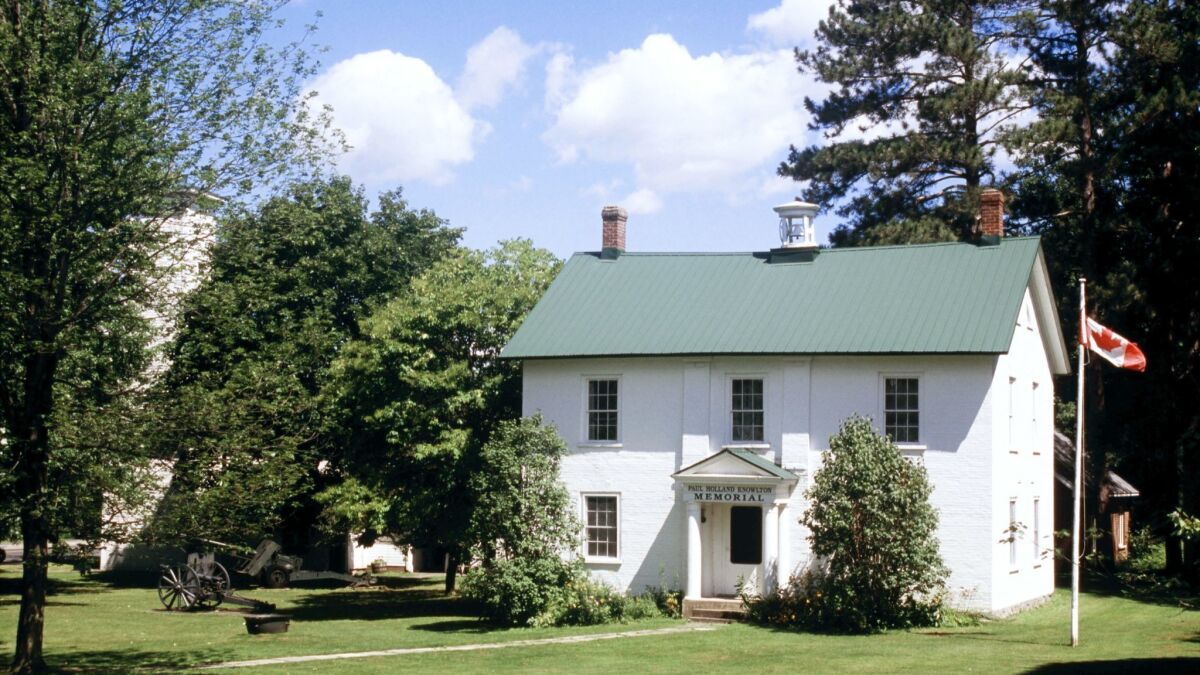 Knowlton is so popular with Penny enthusiasts that Hoblyn and McAuley created a Three Pines map with a dozen stops throughout the townships.
Local Danielle Viau last year launched Three Pines Tours, which offers guided walking explorations of Knowlton as well as township driving trips. She was astonished to have hosted 250 people that first summer.
"People are so passionate, it's like they're on a pilgrimage," Viau said. "There were Peruvian missionaries, Hawaiians, Belgian families and women going through chemotherapy who swore there was an almost spiritual side to these books." More than 90% of her visitors were Americans.
Penny told me she's often asked, "'Does Three Pines exist?'" "It exists as an allegory, a state of mind I carry with me everywhere, a symbol for when we choose to be kind, and I populated it with people I would choose as friends," she said. Then she laughed her trademark laugh. "Oh yeah, with the occasional grisly murder thrown in."
If you go
THE BEST WAY TO KNOWLTON, CANADA
From LAX, Air Canada offers nonstop service to Montreal, and Westjet, United, Delta, American and Air Canada offer connecting service (change of planes). Restricted round-trip airfares from $443, including taxes and fees.
WHERE TO STAY
Manoir Hovey, 575 Rue Hovey, North Hatley, Canada; (800) 661-2421. Elegant 1900 manor overlooking Lake Massawippi. Doubles from $190 a night. A Vive Gamache package also is offered for $450 per person per night.
Auberge du Joli Vent, 667 Chemin Bondville, Foster, Canada; (866) 525-4272. Casual inn in a 19th century farmhouse with access to Brome Lake. Fine-dining restaurant on site. Doubles from $130.
Hotel and Suites Lac Brome, 572 Chemin Lakeside, Foster, Canada; (888) 922-0404. Modern resort overlooking Lake Brome. Dining room on site (closed until April 27). Doubles from $135.
WHERE TO EAT
Le Relais Restaurant Bistro, 286 Knowlton Road, Knowlton, Canada; (450) 242-2232. Cozy old-world dining room in the Auberge Knowlton, a former 1849 stagecoach inn. Dinner for two from $75.
Le Pleasant Hôtel & Café, 1 Rue Pleasant, Sutton, Canada; (450) 538-6188. Hotel and café in a Victorian manor. Open for breakfast, brunch and lunch. From $45 for two. Doubles from $120, including breakfast.
La Rumeur Affamée, 15 Principale Nord, Sutton, Canada; (450) 538-1888. Charming1860s-style general store and one of the province's best cheese shops with homemade bread, local charcuterie and Quebec craft beers to create a picnic lunch.
WHAT TO DO
Three Pines Tours, (514) 623-2158. Regular tours May through September; private tours available year-round. Tours are offered in "chapters," with the all-day full chapter tour from $220. Knowlton two-hour walking tours from $70 per person.
Brome Lake Books, 45 Chemin Lakeside, Knowlton, Canada; (450) 242-2242, Epicenter for Louise Penny books and paraphernalia.
Abbaye de Saint-Benoit-du-Lac, 1 Main St., Saint-Benoit-du-Lac, Canada. Known for its cheeses, ciders and apple products made by the monks and sold in the abbey boutique. Gregorian chanting during vespers, daily at 11 am. Free.
TO LEARN MORE
Get our L.A. Goes Out newsletter, with the week's best events, to help you explore and experience our city.
You may occasionally receive promotional content from the Los Angeles Times.