How low can Wow airfares go? $45 seats from Boston and NYC to Iceland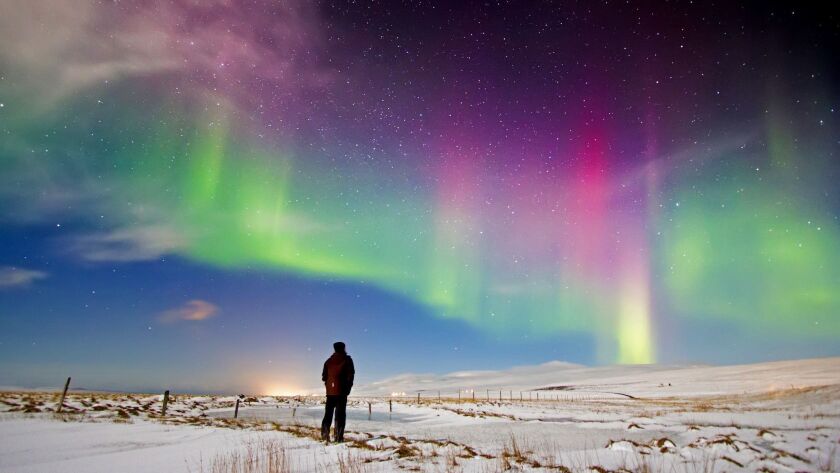 Wow Air is offering $45 one-way flights to Iceland from Boston, New York, Detroit and Baltimore-Washington airports, but seats are selling out quickly. West Coast fliers who want to dunk in the hot thermals of the Blue Lagoon or see the northern lights need to use frequent flier points or grab a cheap flight to one of the originating airports to take advantage of the deal.
The offer applies to the first 1,000 seats on selected flights and requires a round-trip reservation. Travel is good now through May 31.
On midday Tuesday, I found a Wow basic fare leaving Boston on March 31 for $45, and a return flight to Boston on April 4 for $99. The total round-trip price was $145.
I also found a flight from Baltimore Washington International Airport on April 7 for $45 with an April 14 return flight for $190. Total trip, with taxes and fees, $205. The deal from Detroit includes an outbound flight ($45) on May 27 and returning June 6 ($170) for a total of $215.
Bear in mind, prices don't include bringing a carry-on bag (add $45) or checking a bag (add $55), or selecting seats (starting at $7).
The deal also is good on flights from Newark Liberty International Airport in New Jersey.
By the way, the northern lights in Iceland generally can be viewed until mid-April. Average temperatures around that time show a high of 40 degrees. And you can expect about 13 hours of daylight too.
Info: Wow Air
---
Get inspired to get away.
Explore California, the West and beyond with the weekly Escapes newsletter.
You may occasionally receive promotional content from the Los Angeles Times.