Yosemite: How to get there and where to stay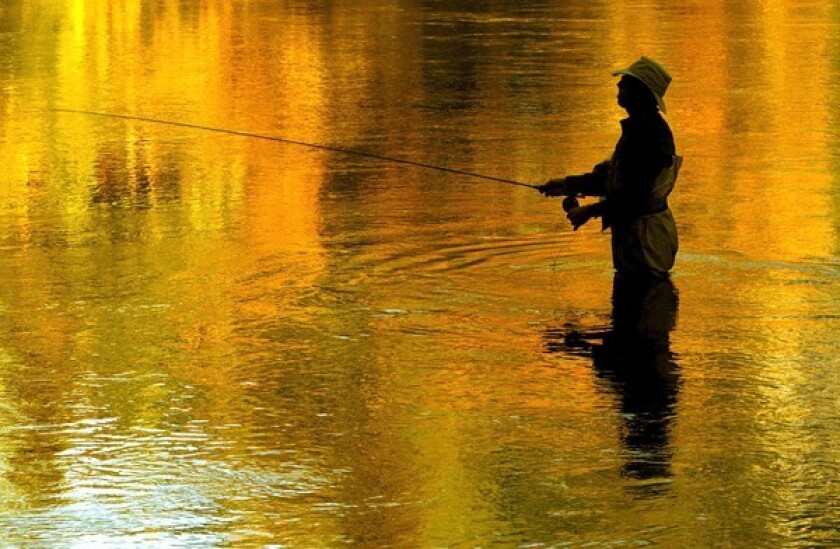 Los Angeles Times Staff Writer
FROM SOUTHERN CALIFORNIA
Directions: Go north on Interstate 5, over the Grapevine and connect with Highway 99. It's a straight shot up past groves of fruit trees, miles of vineyards and farms growing everything from cotton to tomatoes. Once you pass Fresno city limits, start looking for the big green sign that says "Highway 41 - north to Yosemite" and continue through Fresno, Coarsegold and Oakhurst. You can see the scenery change to chaparral, then transition into the pine forest. Stock up in Oakhurst for groceries at Raleys Market, which carries everything from paper plates to Champagne. After the grocery run, continue northbound on Highway 41. The park entrance fee is $20 per vehicle for a seven-day stay, $10 per individual in a bus, on foot, bicycle, motorcycle or horse. It costs $40 for a one-year pass to Yosemite, or $80 for an annual interagency pass. U.S. citizens or permanent residents older than 62 can buy a lifetime Interagency pass for $10.
WHERE TO STAY
The Redwoods: A quiet gem called the Redwoods sits nestled in a thick pine forest in Wawona, Calif., at the south end of the park. The cabins have been around since 1949, ranging from rustic to ultra-modern mansions. Each has a very cozy, homey feel with full kitchens, microwaves, beds, private bathrooms and wood-burning fireplaces. Many also have satellite televisions, Wi-Fi and all the comforts of home. The Redwoods is a great place to stay if you want to get away from the noise, traffic and crowds of Yosemite Valley, which is about 30 miles away. You can take hiking trails around Chilnualna Falls, Alder Creek and a fairly easy 6.5 mile hike from Wawona to the Mariposa Grove of redwoods. If you get tired of cooking or grilling at the cabin, treat yourself to some fine dining at the nearby Wawona Hotel. Be prepared to fall asleep to the sound of water flowing in the nearby Merced River. Bring a book, a camera and turn your cellphone off. Contact: (209) 375-6666, www.redwoodsinyosemite.com
The Wawona Hotel: Opened around 1879, this white-washed, two-story Victorian hotel is a great place to stay -- with a caveat. Originally built as a stage stop, the Wawona Hotel is located four miles from the park entrance and 45 minutes away from Yosemite Valley. It is a historic inn with 104 rooms; 54 of the rooms have shared access to bathrooms and showers. Surrounded by windows, the dining room is really peaceful and has some quaint, little hanging lamps decorated with pinecones. The main lobby and long covered front porch are quiet, relaxing places. On some nights, live piano music wafts through the air. The room decor reflects the turn-of-the-century mood with quilts and white furniture. My room was just a little larger than the queen-sized bed and slightly larger than a closet, with no bathroom, no television and no phone. The caveat? Some of the staff (not all) seemed worn-out and tired of tourists during my stay. Contact: (801) 559-4884, www.yosemitepark.com/Accommodations.aspx
In Yosemite Valley
The Ahwahnee Hotel: The wonderfully historic Ahwahnee Hotel is an architectural landmark (designed by Gilbert Stanley Underwood, opened in 1927) and an amazing place that you should visit at least once. The hotel includes a giant fireplace in the lobby and sweeping waterfall views visible through the super-sized floor-to-ceiling windows in the cavernous main dining room. Guest rooms range from modest to opulent. There are Native American design accents throughout hotel, which has 99 rooms, parlors, suites and 24 cottages. Most of the rooms are old but have been upgraded over the years. My corner room on the second floor had a great view of the hotel entry and a snow-covered lawn. All rooms have TVs, Wi-Fi and full bathrooms. Contact: (801) 559-4884, www.yosemitepark.com/Accommodations.aspx
Yosemite Lodge: I stayed at the lodge several times as a child and during this photo project. The big selling point is the idyllic location: Roughly half of the rooms are at the base of Yosemite Falls, with many rooms having views of the water, which means you can enjoy listening to the water crashing on the rocks. Most rooms have two queen- or king-sized beds and private baths; all have televisions, telephones and Wi-Fi. There are 226 lodge rooms, 19 standard rooms and four family-sized rooms. Beware: In summer, it's almost impossible to snag a room, so book early. (801) 559-4884, www.yosemitepark.com/Accommodations.aspx
Camp Curry: Founded in 1899 by Indiana schoolteachers David and Jenny Curry, Camp Curry's original concept was to provide affordable room and board for weary travelers. True to that vision, Camp Curry still offers no-frills accommodations in canvas tents trimmed by green wood. The tent cabins are a bit drafty but provide a good, low-cost way to stay in the park. Tent cabins lack private bathrooms; some have heaters for late fall. The usual layout is simple: two beds, a nightstand and a lamp. Located next to the front porch is a bear-safe locker for your food. During the 1920s, the camp offered music, dancing and entertainment; today, the amphitheater is mostly used for ranger talks and some light entertainment. There's a food court with a diverse menu that offers Mexican food, pizza, burgers and hot dogs and a cafeteria nearby. Contact: (801) 559-4884, www.yosemitepark.com/Accommodations.aspx
---
Get inspired to get away.
Explore California, the West and beyond with the weekly Escapes newsletter.
You may occasionally receive promotional content from the Los Angeles Times.