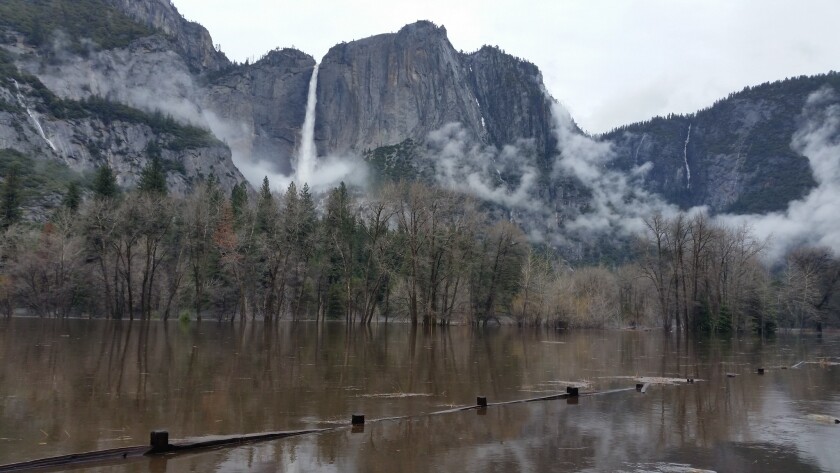 When rains pummeled the Yosemite Valley last Friday and Saturday, visitors never got a chance to see the power of nature bearing down at one of America's most beautiful national parks — until now.
The park Wednesday released a video taken during and after the storm that shows thundering Horsetail, Sentinel and Upper Yosemite waterfalls. It also shows trails under water at El Capitan, Sentinel and Cook's meadows as well as raging rivers and almost submerged housekeeping tents.
The park had shut the valley and roads leading into it in anticipation of flooding — and flood it did.
By Saturday evening, the Merced River at the park's Pohono Bridge was 4 feet over flood stage, and roads were under 2 to 4 feet of water, according to a park release.
Roads as well as electrical and water systems were affected by the flooding, the release said.
After the deluge, park officials reopened the park to visitors at noon Sunday.
ALSO
Taking a green rental bike through DTLA? A tipsheet for first-timers
That sunscreen that protects you? It harms Hawaii's corals. Now one airline is doing something about that
Cruise lines increase automatic 'gratuities' and call them something else now
---