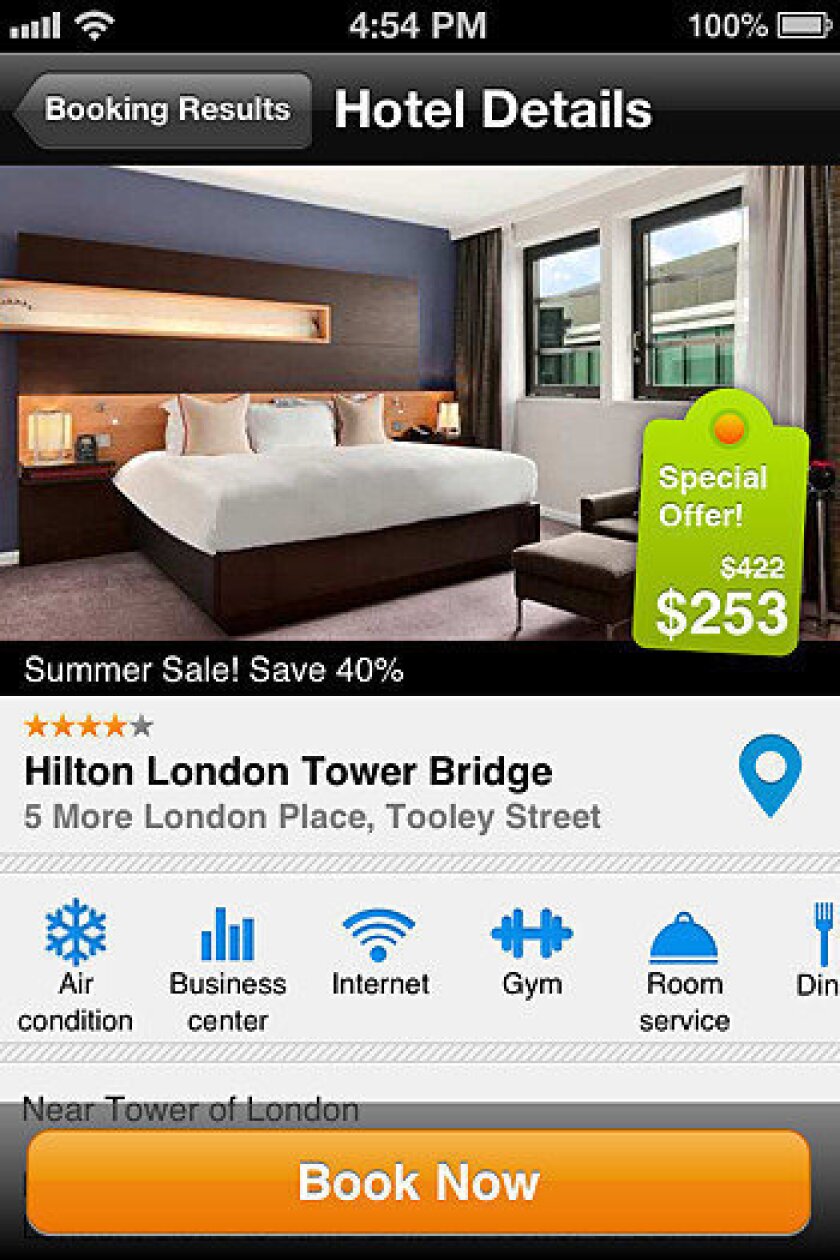 Special to the Los Angeles Times
A mobile trip itinerary planner popular with business travelers.
Name: WorldMate
Available for: Android, BlackBerry, iPhone, iPad and Windows Phone.
What it does: WorldMate helps you plan, book and manage your trips. You'll be notified of delays and cancellations, you get a currency converter, a tip calculator, weather reports and info on local restaurants, businesses and more.
Cost: Free; $9.99 to upgrade to Gold.
What's hot: The iPhone is just now getting the cool hotel booking feature that WorldMate's Android app has. (The iPad will have to wait until the next update.) You can make same-day hotel reservations and get a deal on that room rate, and there are more hotel options than on Hotel Tonight, my usual last-minute booking app.
What's not: Features vary from device to device. I can access the cool, last-minute hotel booking feature on my Android (and now on my iPhone), but not on my iPad. Some features were thin. For iPad, the WorldMate Gold upgrade has a local search tool that I used for restaurants. Search results showed restaurants that were highly rated on Yelp, and I liked that, but I couldn't click through to read the Yelp reviews. Not helpful.
Worth it: Nine million members can't be wrong. The upgrade to Gold is a one-time fee, not a subscription, and it's a must. If you add it to one Apple iOS device, you'll get it on all your devices without paying extra.
---