2018 Men's World Curling Championship will be in ... Las Vegas?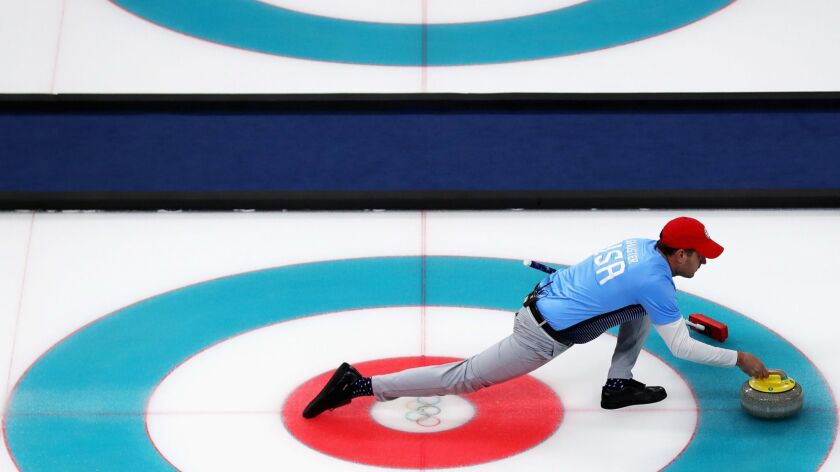 Sports fans still high from the USA men's curling team's gold-medal performance at February's Winter Olympics may want to head to Las Vegas this weekend.
Yes, Las Vegas. The gold medal winners from Team USA won't be participating, but teams from 13 countries, the U.S. included, will go head-to-head and broom-to-broom during the World Men's Curling Championship from March 31 to April 8.
The competition, which will be held in the 8,000-seat Orleans Arena, is returning to the United States for the first time in 10 years.
Curling, often considered the domain of Canadians, at least in North America, is an easy game to follow.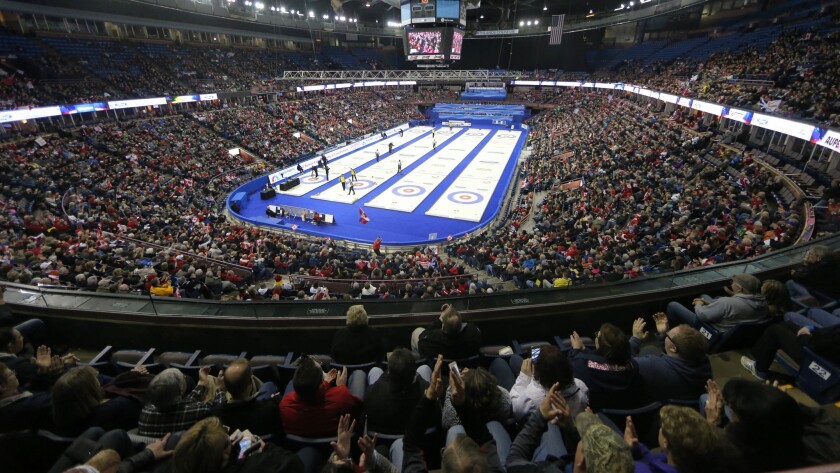 Don't know how curling is played? The World Curling Federation explains it this way: "[T]he goal of curling is to score points by sliding curling stones down a sheet of ice with the aim of getting as many of your stones closer to the center of the house (the area that looks like a target) than your opponent."
Those "stones" are made of granite and weigh as much as 44 pounds.
Tickets start at $25 to attend one "draw," which is a single morning, afternoon or evening session.
Tickets for the final championship round at 5 p.m. April 8 jump to $35. Passes for all nine days costs $429.
Participating teams come from Canada, China, Germany, Italy, Japan, Korea, the Netherlands, Norway, Russia, Scotland, Sweden, Switzerland and the United States.
The Swedish team is the same one that earned the silver medal after losing to the Americans on Feb. 24 in Pyeongchang, South Korea.
Info: World Men's Curling Champsionships
ALSO
Lucky Dragon rooms, with breakfast and free parking, fall to as low as $35 in Las Vegas
Spring flowers and cherry trees bloom 24/7 at this Las Vegas resort
America's first pop-up Pac-Man cafe opens in Honolulu. Hurry, it won't last long
---
Get inspired to get away.
Explore California, the West and beyond with the weekly Escapes newsletter.
You may occasionally receive promotional content from the Los Angeles Times.