Kids play on real diggers and dozers in this giant Las Vegas sandbox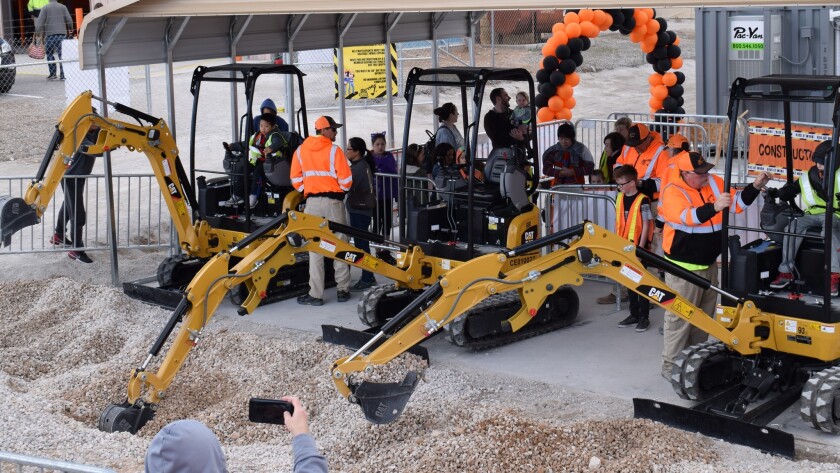 Your kids may never again want to play with Tonka toys when they can operate the real deal in Las Vegas. Dig This, an attraction off the Las Vegas Strip, recently added an area that allows kids to operate big mechanical shovels to dig holes.
"[At] 6 years and older, they can operate by themselves," founder and owner Ed Mumm said. "They're supervised by an instructor. This is on real equipment." Children as young as 3 can have a go, provided they are with an adult.
Billed as the World's Heavy Equipment Playground, Dig This has been bringing out the inner child in adults for eight years, adding a dedicated Kids Digs area in mid-February.
Spring in Las Vegas brings blossoms inside. Take a peek at the Bellagio's garden »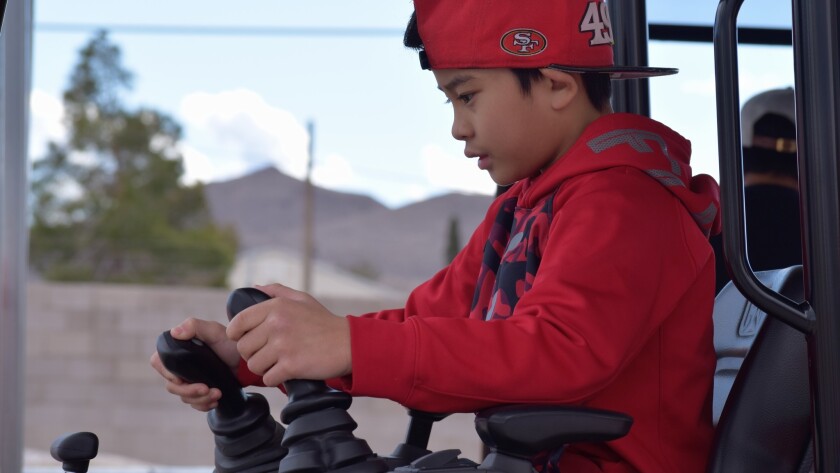 Toddlers can sit on Mom or Dad's lap as 1.5-ton side-by-side diggers spring into action, lifting gravel from a lot to dig holes in the earth or use giant, mechanical shovels to pluck plastic ducks out of a pond. The tracks on the kiddie machines have been rendered immobile so the vehicles never move.
Grownups, however, can operate bulldozers and 30,000-pound excavators that do move.
"A lot of us never really grew up out of our sandboxes. There's always been that want and desire to continue to play on heavy equipment, but this time it's for real," Mumm said. "You'd be amazed at how many people want to enjoy the thrill of operating heavy equipment."
Mumm said his adult guests are equally divided between men and women. Before being let loose to roam across five acres of desert, visitors learn how to operate various pieces of equipment.
"We get people up and running in five to 10 minutes," he said.
Kids Digs start at $20 for a 15-minute session. Individual Digs for grownups start at $169 for 70 minutes at the controls. (Guests must pass a breathalyzer test before being allowed near the machines.)
And there's something called an Aggression Session, the ultimate stress reliever. For $650, visitors spend a half hour using a 15-ton excavator to smash a perfectly good car to smithereens. "It's quite therapeutic for a lot of people," Mumm said.
Info: Dig This, 800 W. Roban Ave., Las Vegas; (888) 344-8447
---
Get inspired to get away.
Explore California, the West and beyond with the weekly Escapes newsletter.
You may occasionally receive promotional content from the Los Angeles Times.