Busted neon signs gain new life in sound-and-light show at Las Vegas' Neon Museum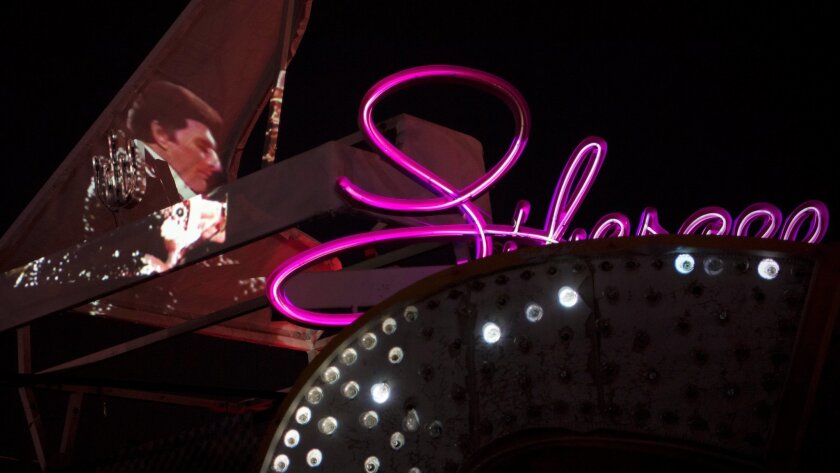 The neon tubing may be broken and the light bulbs shattered, but a new tech-driven show at the Neon Museum in Las Vegas is bringing some vintage neon signs back to life in a different way.
The museum has ramped up its visitor experience with "Brilliant!," a sound and light show based on some of the city's most famous neon signs that takes guests on a trip to the past.
Giant lanterns festival lights up Las Vegas to celebrate Chinese New Year »
"People have this visceral, emotional reaction to the memories popping in their head … of these signs that would otherwise never have a chance to shine again," designer Craig Winslow said. "Suddenly, they're all able to dance and dazzle."
Winslow used projection mapping software to create what he described as an "augmented reality experience." Lasers cast their light onto more than 40 discarded signs from Las Vegas legends such as the Horseshoe, Lady Luck and Stardust hotel-casinos. The signs have been sitting in storage, in some cases for decades.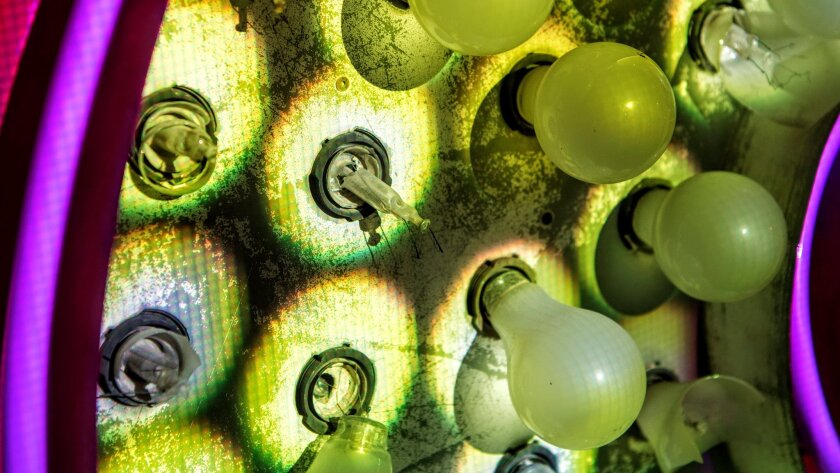 "These signs are completely broken," Winslow said. "They're un-powered. A lot of them don't have bulbs in them or have broken [neon] tubes. We're able to bring the signs to life, and in a very emotional way allow them a chance to shine again and to see their souls come alive again."
An immersive sound system syncs music to the illumination of long-dormant signs.
As the Lady Luck sign lights up, Frank Sinatra is heard singing "Luck Be a Lady." In what appears much like a hologram, Liberace is seen playing a piano atop the sign that once stood outside his long-closed museum.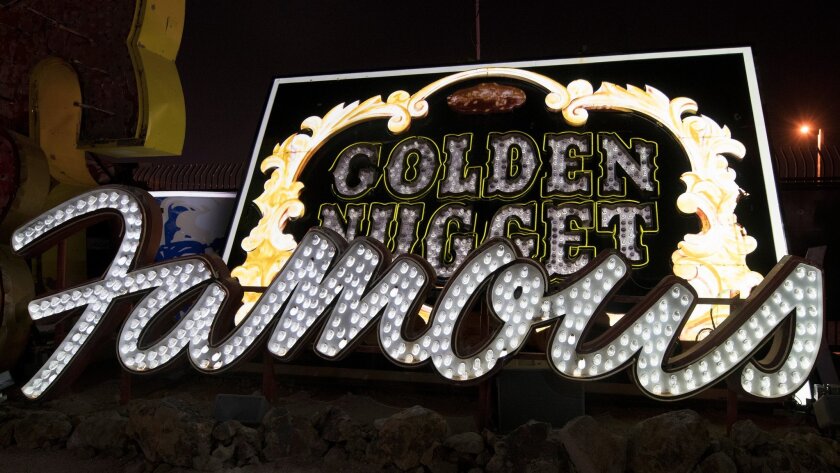 According to Winslow, the 30-minute, after-dark shows highlight an alternative use for digital mapping.
"What I'm essentially doing is assigning digital content to specifically and precisely match up to the signs and the tubes," he said. "Through technology, we're able to accomplish something that has some beauty, love and emotion in it."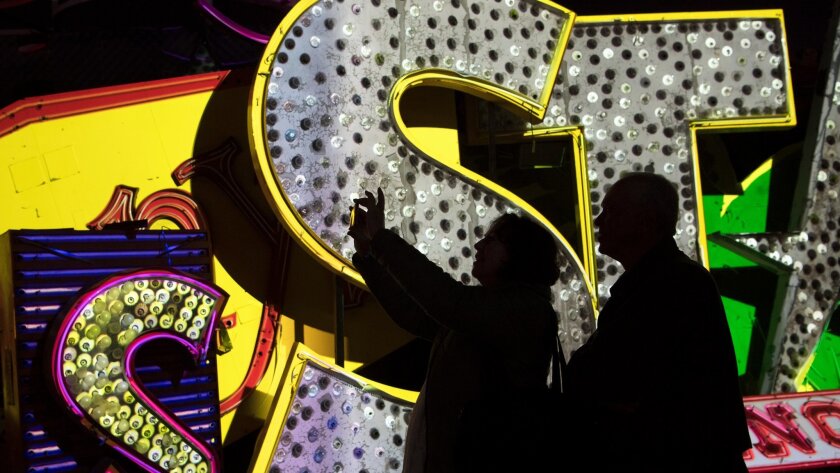 "It has a very magical feel to it," he said.
Performances begin at 6 p.m. Wednesdays through Mondays in the museum's North Gallery, across a side street from the well-known Boneyard where many more signs are displayed.
Tickets for "Brilliant!" cost $23 for adults and $15 for locals, military, seniors and students. Admission to the museum is priced separately.
Info: The Neon Museum, 770 Las Vegas Blvd. North, (702) 387-6366
---
Get inspired to get away.
Explore California, the West and beyond with the weekly Escapes newsletter.
You may occasionally receive promotional content from the Los Angeles Times.