Piano players don't get that much respect in Las Vegas, until now. "The Greatest Piano Men," a show in which pianists perform 25 songs, from Beethoven to Elton John, opens Tuesday night. The show at Flamingo Las Vegas will include cover versions of songs written specifically for piano, often by the musicians who first recorded them.
The 90-minute production features Donnie Kehr, who is also the creative director and producer, Peter Peterkin, Greg Ransom and keyboardist Stephen "Hoops" Snyder in the band.
Beginning with Ludwig von Beethoven in the late 1700s and fast-forwarding to the mid-1900s, the four will reprise hits by American artists Ray Charles, Billy Joel, Elton John, Jerry Lee Lewis, Liberace, Little Richard and Stevie Wonder.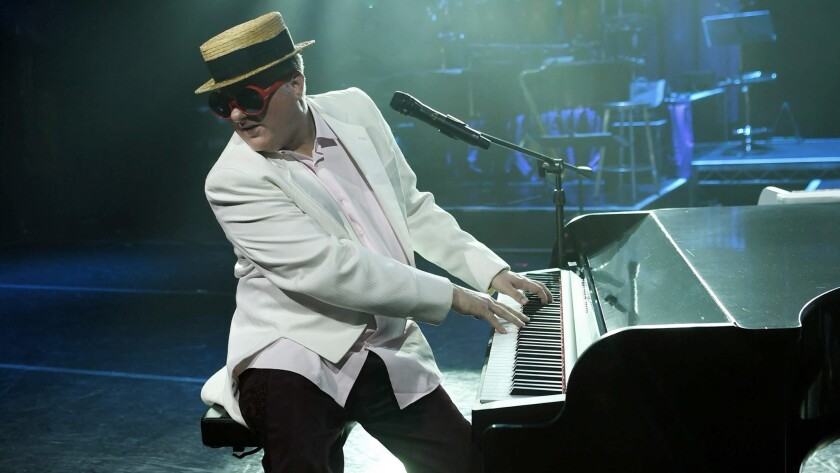 Of the team, Kehr may be familiar to audiences for his roles in the Broadway musicals "Billy Elliot," "Jersey Boys" and "The Who's Tommy." He also has a number of film and television credits.
A limited run of "The Greatest Piano Men" continues through April 21 with 10 p.m. shows most Tuesdays through Sundays. There is also a Saturday matinee at 4 p.m.
Tickets start at $49 plus tax and fees.
Info: "The Greatest Piano Men"
---