Do we really need an 'Avatar' land? Disney is about to answer the doubters
Disney is about to find out whether anybody really wants to walk through the science fiction fantasy world of "Avatar."
I was a bit mystified back in 2011 when plans were announced to build what would become known as Pandora - The World of Avatar at Disney's Animal Kingdom in Orlando, Fla.
Universal had just opened the wildly popular Wizarding World of Harry Potter across town at Islands of Adventure. A second phase, which would become Diagon Alley, was rumored to be in the works. Many people viewed Avatar Land, as everybody called it then, as Disney's response to Universal's boy wizard coup.
The idea of an "Avatar"-themed land left me with more questions than answers.
Who would want to visit a mining colony on a distant moon where exploitative invading humans were stripping the planet of its natural resources and battling an indigenous race? That didn't sound like any Disney story I had ever heard.
Was anybody really clamoring for an "Avatar" theme park ride? Or, better yet, an entire themed land? Who would want to walk through a tropical jungle where a bunch of blue aliens were running through the treetops?
I knew the 2009 movie was big, but it didn't strike me as anything more than your typical CGI-laden summer blockbuster. A sequel was in the works, but I'd wait for the DVD.
I couldn't even name a single character from the movie. I remembered the flying banshees and the floating mountains, but that was about it. What could Disney possibly do to fill out an entire "World of Avatar"?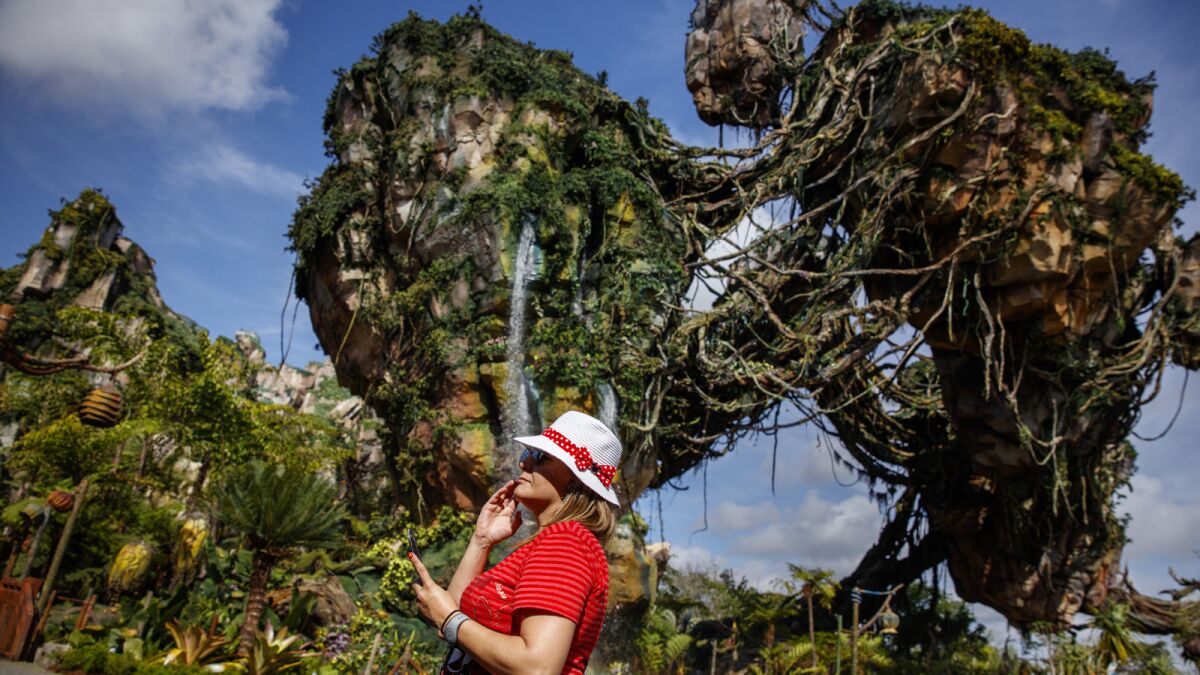 We will find out May 27 when Pandora finally officially opens after 3½ years of construction.
Much has changed since 2011, including my initial opinions. Pandora makes more sense with the passage of time and some additional perspective.
"Avatar" writer, director and producer James Cameron has announced three sequels to the original science-fiction epic that will inform the new themed land. Disney thinks the "Avatar" franchise is as worthy of a themed land as "Star Wars," "Cars," "Toy Story" or even "Harry Potter."
Taking a gamble on "Avatar," the highest-grossing movie of all time, allows Disney to lock in a franchise before the sequels are released. It's a risky strategy that could pay dividends over time.
Many of the biggest franchises in film history have already been snatched up. Building Pandora now allows Disney to leverage tie-ins with each successive film.
The new "Avatar" land largely dispatches the difficult themes of the original movie, setting the story a decade beyond the first movie when Pandora is undergoing a post-war rehabilitation with a strong emphasis on conservation and exploration.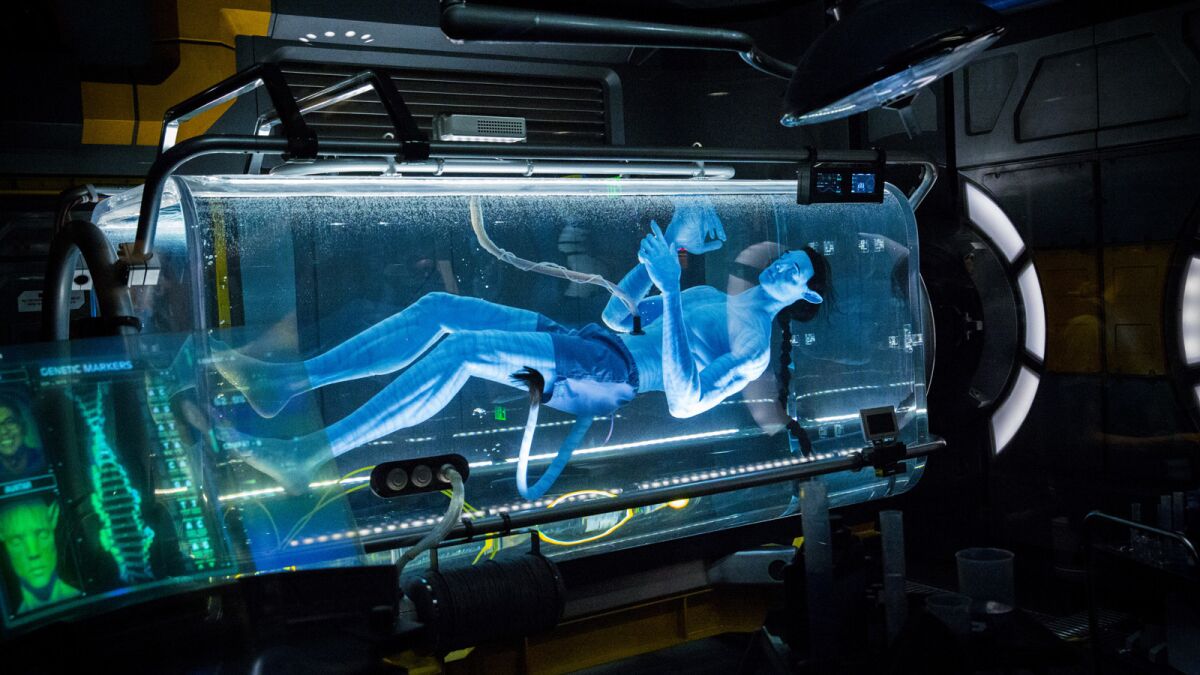 The stand-alone backstory lets Disney Imagineers take visitors to a world inspired by "Avatar" that isn't dependent on their familiarity with the movies or characters.
"Avatar" isn't as far removed from a classic Disney tale as I first thought. The story draws on many archetypal myths and familiar touchstones, such as "Pocahontas," the Disney animated musical from 1995.
A sci-fi alien story might seem ill-suited for a naturalistic animal park, but "Avatar" actually fits well with the original vision for Animal Kingdom.
Pandora will be in an area of the park originally set aside for a never-built land devoted to mythical and legendary creatures dubbed Beastly Kingdom.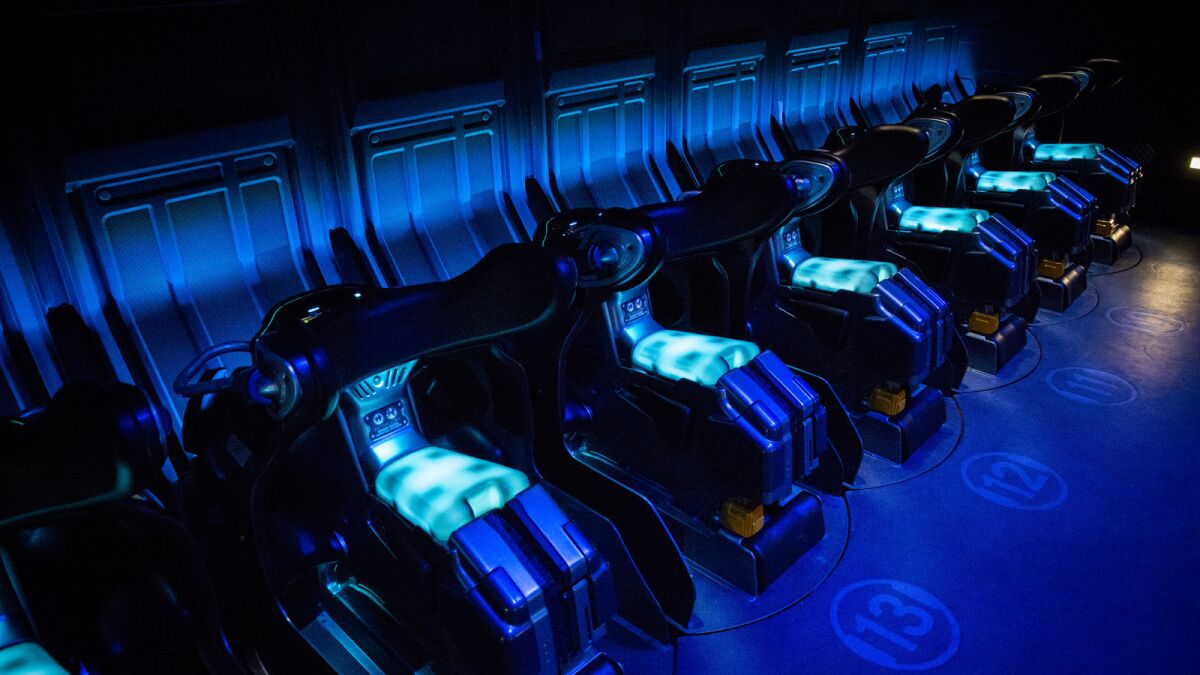 The new alien land's marquee attraction will be an E-Ticket banshee flight simulator similar to Soarin' at Epcot and Disney California Adventure.
An immersive D-Ticket indoor boat ride similar to Pirates of the Caribbean will take riders on a river journey through the illuminated forest of Pandora.
Based on early media accounts, Pandora lives up to the spectacular concept art used to promote the new land. By day, visitors can walk beneath the floating mountains from the film and wonder how Disney pulled off the feat.
By night, they can stroll through the glowing bioluminescent forest and groove to a drum-centric light show.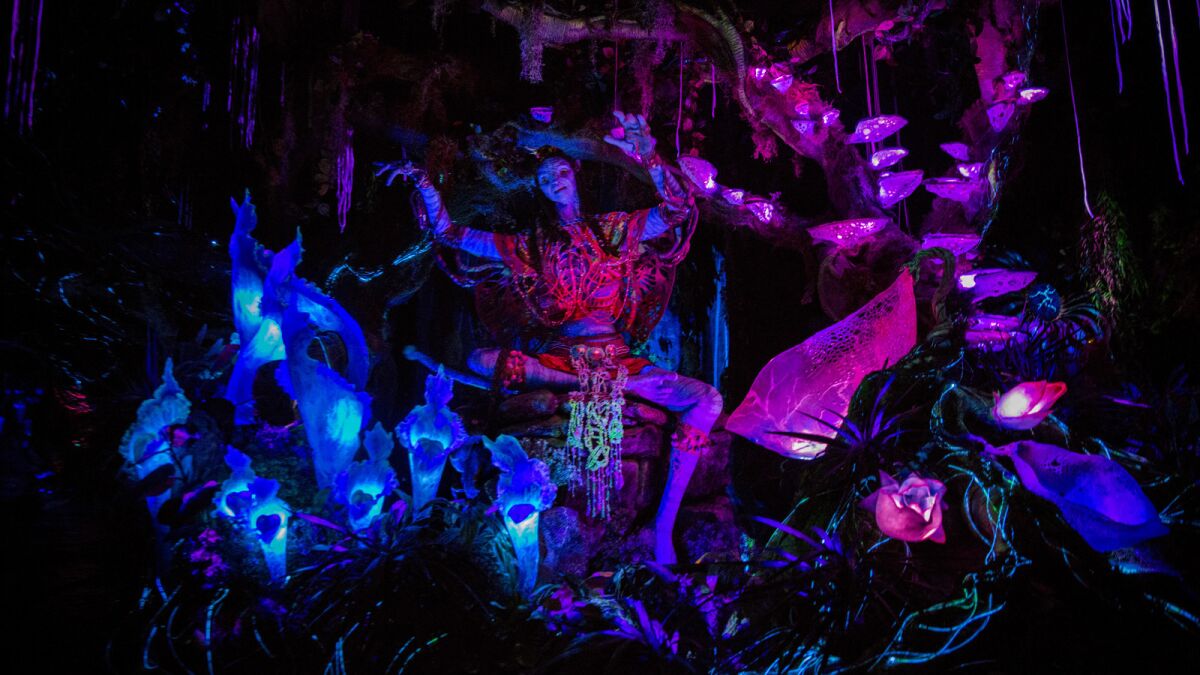 Extending the day into the night is one of the key reasons Disney bet big on a Pandora-themed land at Disney's Animal Kingdom.
Walt Disney World's fourth theme park, opened in 1998, has always been viewed as a half-day experience. Until recently, the zoological park closed around dusk most days, when the animal activity quieted. With few lights, there wasn't much to see or do in the tree-canopied park after dark.
With Pandora on the horizon, Animal Kingdom has begun to ramp up its nighttime entertainment and begin its transformation into a full-day park.
Animal Kingdom's centerpiece Tree of Life became a canvas for a series of "Awakenings" projection mapping shows in 2016 as part of the park's new nighttime operating hours.
In February, the park debuted the "Rivers of Light" water show, which is similar to the "World of Color" nighttime spectacular at Disney California Adventure in Anaheim.
The two indoor Pandora attractions also will help extend the day and respond to a common criticism of the park: a dearth of rides.
Giving visitors a reason to stay late increases spending in restaurants and shops throughout the park as well as Avatar-themed food and merchandise.
Animal Kingdom has always been my favorite Disney park in Florida. I can't wait to see how Disney realizes its long-gestating Beastly Kingdom with a land filled with otherworldly landscapes, flying creatures and blue aliens.
Still need more theme park news? Check out the Los Angeles Times Funland theme park blog on Twitter, Facebook, Google+ and Instagram.
ALSO
8 unanswered questions about Disneyland's Star Wars Land
Disneyland 2055: What the future may hold for the original Disney park
Disneyland 1955: 'Walt's Folly' got off to a nightmare start
Get our L.A. Goes Out newsletter, with the week's best events, to help you explore and experience our city.
You may occasionally receive promotional content from the Los Angeles Times.