Meet the legendary ride maker that invented the modern theme park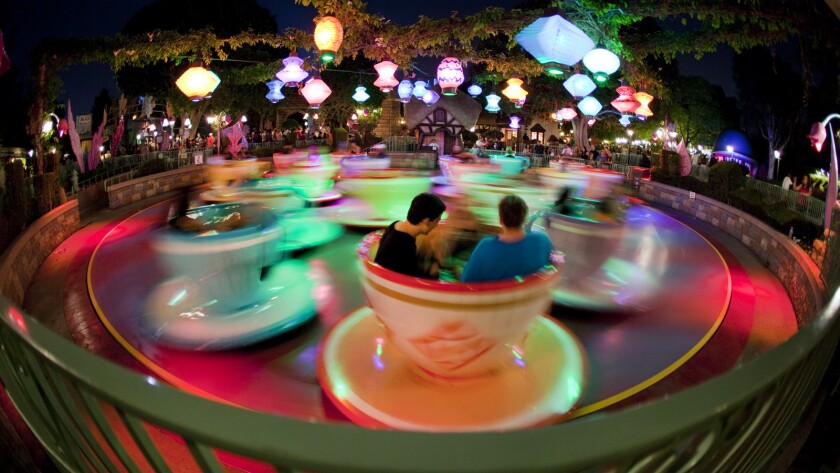 The modern theme park landscape of roller coasters, dark rides and water rides would not be possible without the constant innovation and reinvention of Arrow Development.
Through a series of tremendous successes and dramatic failures, Arrow created an impressive collection of world's first and record-setting rides over a half century despite a crippling string of bankruptcies and ownership changes.
Without Arrow, there would be no log rides, mine trains, dark rides, looping coasters, suspended coasters, hyper coasters, fourth-dimension coasters and, most importantly, no Disneyland.
A documentary set to debut this month will examine the legacy of Arrow Development and its impact on the theme park industry.
Started in a machine shop in Mountain View, Arrow made truck parts and tools shortly after World War II before building carousels for small Northern California amusement parks.
The company was founded by Ed Morgan, Karl Bacon, Bill Hardiman and Andy Anderson, who worked together at a Sunnyvale iron works foundry that was part of the United States shipbuilding industry during the war.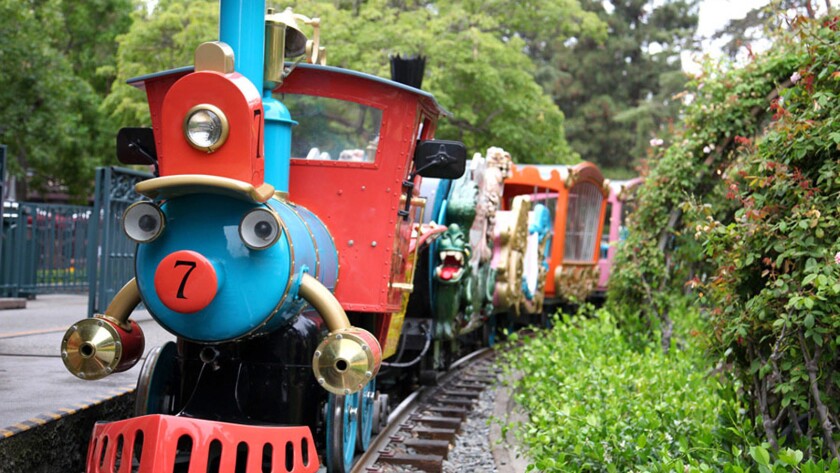 Everything changed for Arrow when Walt Disney entered the picture. Disney turned to Arrow to modify a carousel for a first-of-its-kind theme park he was building in Anaheim. Arrow went on to build the Mad Tea Party, Dumbo the Flying Elephant, Snow White's Scary Adventure, Mr. Toad's Wild Ride, Casey Jr. Circus Train and Autopia in advance of Disneyland's 1955 grand opening.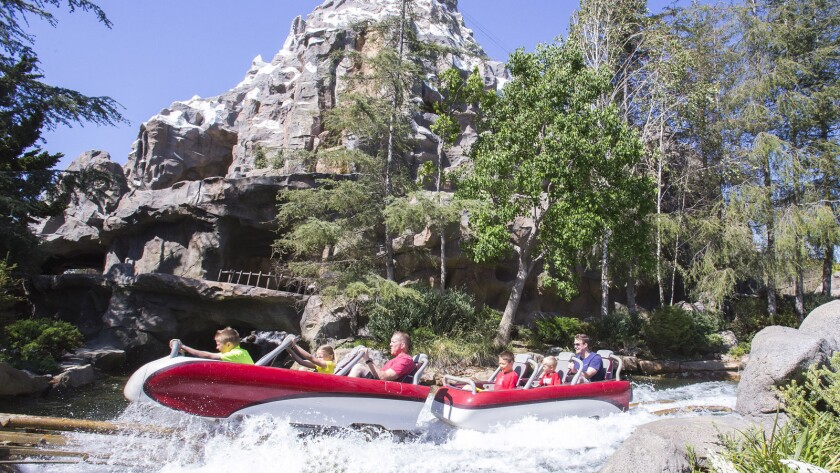 In 1959, Arrow answered another challenge from Walt Disney when the company built the world's first tubular steel roller coaster inside a faux mountain. Virtually every roller coaster since the Matterhorn can trace its lineage to Arrow's breakthrough innovation on the now-classic Disneyland ride.
Walt Disney Productions purchased a third of the growing company in 1960 so Arrow could serve as Disneyland's in-house ride design team.
The new partnership immediately developed a spectacular dud: 1961's Flying Saucers. The breakdown-prone levitating bumper cars that floated on a cushion of air were resigned to Yesterland in 1966.
But by the second-half of the 1960s, Arrow was churning out one success after another - from It's a Small World and Pirates of the Caribbean to Adventures through Inner Space and Haunted Mansion.
The 1950s and '60s were an time of growth for Arrow, with the company developing dark rides at waterfront parks including Santa Cruz Beach Boardwalk, Blackpool Pleasure Beach and Pacific Ocean Park.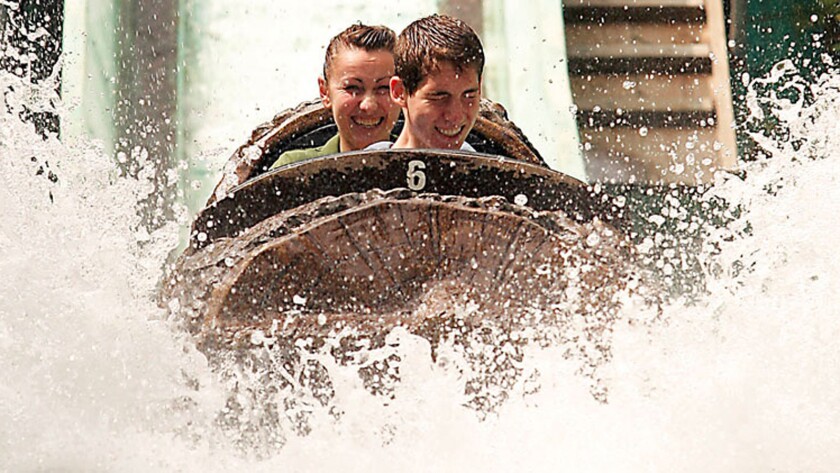 During that time, Arrow also developed a pair of theme park firsts at Six Flags Over Texas. The 1963 El Aserradero debuted as the world's first modern log flume, creating a prototype that would be replicated more than 50 times at parks around the world. The 1966 Runaway Mine Train became the world's first mine train coaster, developed by legendary ride designer Ron Toomer.
In 1971, as the Magic Kingdom was opening in Florida, Disney parted ways with Arrow as the theme park giant built its own in-house ride shop to supply attractions on both coasts.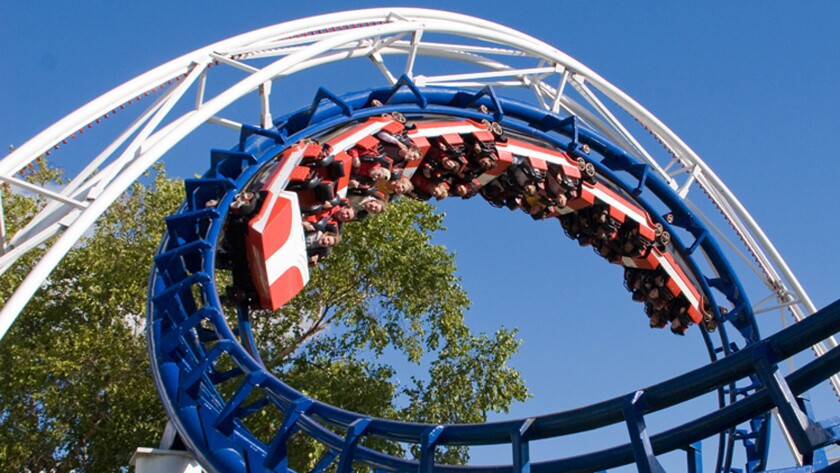 Where other companies would have folded, Arrow reinvented itself and developed the world's first modern inversion coaster, once again designed by Toomer. The Corkscrew debuted in 1975 at Knott's Berry Farm and immediately kicked off a coaster war that continues to this day.
A behind-the-scenes player during the Disney days, Arrow made its name during the coaster arms race of the 1970s and '80s. Between 1976 and 1988, Arrow unveiled the first coaster in the world with three, four, five, six and seven looping inversions, all designed by Toomer. The 1978 Loch Ness Monster, featuring the world's first interlocking loops, still operates at Virginia's Busch Gardens Williamsburg as a testament to the era's ethos of extreme one-upmanship.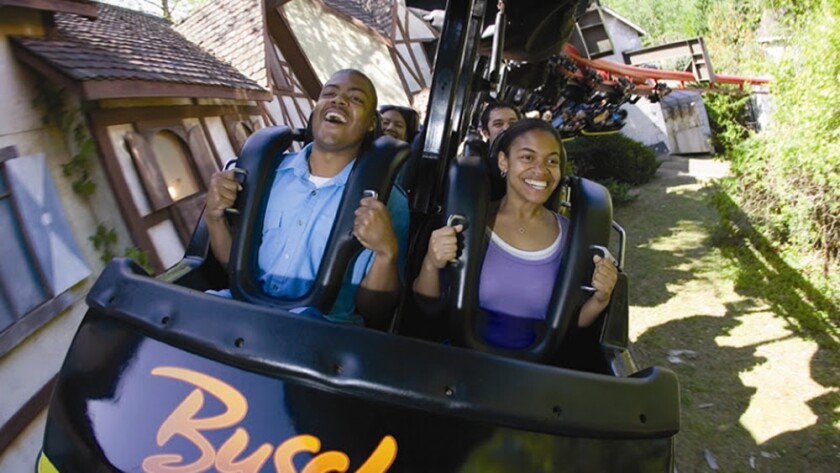 Another Arrow failure ushered in a period of gimmicky coaster configurations that came to define the ride wars of the 1980s. The prototype Bat debuted in 1981 at Ohio's Kings Island as the world's first suspended coaster, but never really worked very well. Suspended coasters flipped the ride concept on its head, with the trains swinging from side to side while hanging below the track. The Toomer-designed Bat was retired after only a few years, but a reworked version of the suspended coaster appeared at Busch Gardens Williamsburg in 1984 as the Big Bad Wolf.
To compete with Arrow, rival ride manufacturers rushed to release inverted, stand-up and floorless coasters. Arrow tried its hand at a stand-up coaster in 1983 at Missouri's Worlds of Fun, but the experiment ended badly.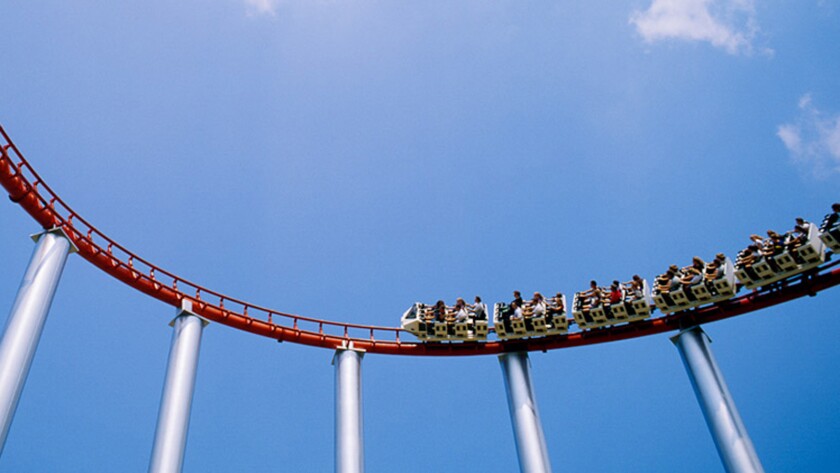 Arrow ushered in the next wave of ride innovation at Ohio's Cedar Point with the 1989 debut of Magnum XL-200, the world's first hyper coaster. Yet another Toomer design, the inversionless hyper coaster topped 200 feet and 70 mph. Height and speed became the dominating benchmarks of the 1990s coaster contests, with one park topping another every summer.
The bruising competition of the '90s left Arrow bloodied, with upstarts like Intamin; Bolliger & Mabillard; Mauer; and Premier claiming an increasing share of work in the thriving coaster industry.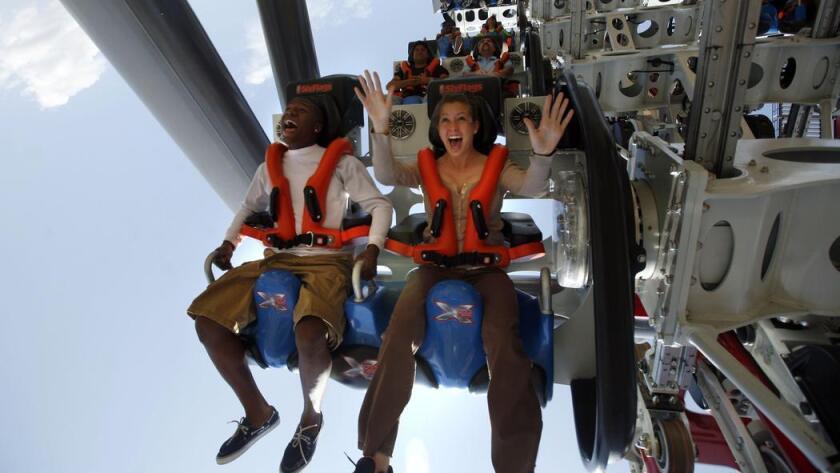 Arrow took one final home-run swing in 2002 at Six Flags Magic Mountain with X, the world's first fourth dimension coaster, featuring seats that rotate 360 degrees forward and backward.
Designed by Alan Schilke, the revolutionary ride was ultimately deemed a failure before being rebuilt and rechristened X2 in 2008. Schilke later went on to team up with Rocky Mountain Construction on a string of looping wooden coasters and S&S Worldwide on the 570-foot-tall Polercoaster.
The ground-breaking company went by many names throughout its history: Arrow Development (1945), Arrow-Huss (1981), Arrow Dynamics (1986) and S&S Arrow (2002).
After multiple ownership changes, bankruptcies and corporate names, Arrow's record-setting run essentially ended in 2002 when the ride maker was purchased by S&S and folded into the company.
The legendary ride maker is now the subject of an upcoming documentary film called "The Legacy of Arrow Development."
Made in association with American Coaster Enthusiasts, the Ken Burns-style documentary has been a passion project of producer Kris Rowberry and his team for a year. The Great American Thrills blogger and "Lost Parks of Northern California" host plans to release the documentary on Jan. 23 at the Montgomery Theater in San Jose. Rowberry is still trying to arrange a Southern California screening some time after the San Jose premiere.
The documentary will be released to the American Coaster Enthusiasts' YouTube channel following the theatrical premieres. An online trailer describes the documentary as "Rated A for Awesome for intense airtime and inversions."
MORE
32 best new theme park additions of 2015
8 unanswered questions about Disneyland's Star Wars Land
Disneyland 2055: What the future may hold for the original Disney park
Disneyland 1955: 'Walt's Folly' got off to a nightmare start
21 creepiest abandoned amusement parks
> Sign-up for our weekly In the Loop theme park newsletter
> Follow the Los Angeles Times Funland theme park blog on Twitter, Facebook, Google+ and Instagram
---
Get inspired to get away.
Explore California, the West and beyond with the weekly Escapes newsletter.
You may occasionally receive promotional content from the Los Angeles Times.