From the Archives: Congressional campaign for Vietnam POW goes underground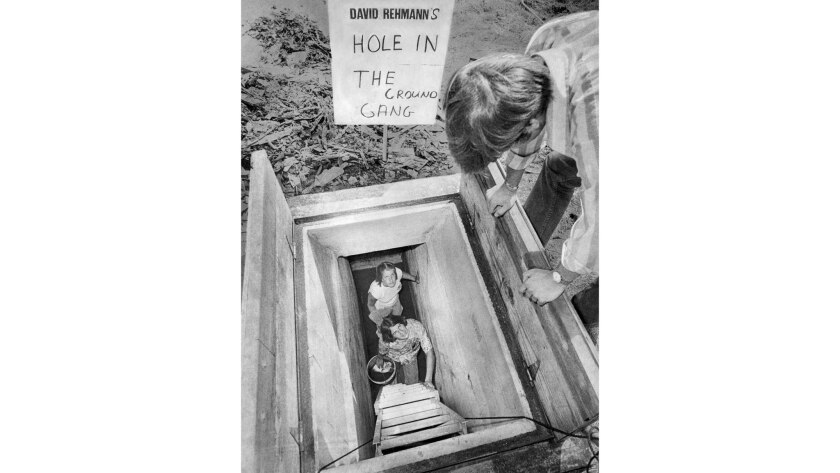 David Rehmann, a former prisoner of war in Vietnam, was running for Congress in California's 38th District. An unused bomb shelter became available for use by his campaign committee.
Staff writer Howard Seelye reported in the Aug. 24, 1974, Los Angeles Times:
Young people working on the congressional campaign of David Rehmann have gone underground – setting up youth headquarters in an abandoned bomb shelter in Garden Grove.
The bomb shelter surfaced as an ideal youth retreat this week with the campaign headquarters at 12632 Brookhurst St. became overcrowded.
Marsha Polizzi, campaign director, was offered use of the shelter under a vacant lot at the rear of the headquarters by Forrest Greenhalgh, who built it 11 years ago, as a display for a shelter sales firm.
Led by Eric Rohrback, 22, youth coordinator for Rehmann, who is the Republican candidate in the 38th Congressional District, the shelter was opened Thursday and a corps of young people set to work converting it to their use.
The ladder going down into the 12-foot-deep shelter had decayed over the years, a false ceiling was disintegrating and two feet of water from years of rain covered the floor.
Otherwise the shelter was found to be in excellent condition.
There are sturdy concrete block walls, a three-foot concrete ceiling under a foot of earth. Four stand pipes provide ventilation and, though unusable at present, an electrical system is intact.
First the young people pumped the water out, cleaned mold off the walls and are in the process of converting the 12-by-17 foot main room into a campaign ready room.
Grant Ostapeck, 19, of Santa Ana, assistant youth coordinator, believes the shelter will be a boon for the campaign.
"It will provide a relaxed atmosphere for the kids," he said Friday.
"We will get some phones in here, hook up a record player, whitewash the walls, put in a desk and chairs and have a great place to work."
So far, the underground headquarters has caught on like wildfire among the young people of the district, 35 of whom have joined to work in the campaign.
And says Ostapeck, anyone who works in the hidden headquarters need have no fear for his safety.
"They can't do much to us now," he said. "If they bomb us, we're safe."
Navy pilot Lt. David Rehmann had been shot down over North Vietnam on Dec. 2, 1966. He was released on Feb. 12, 1973. The decorated POW's 1974 Republican campaign for Congress occurred in the first election following the Watergate scandal.
Santa Ana Mayor Jerry Patterson beat David Rehmann in the election.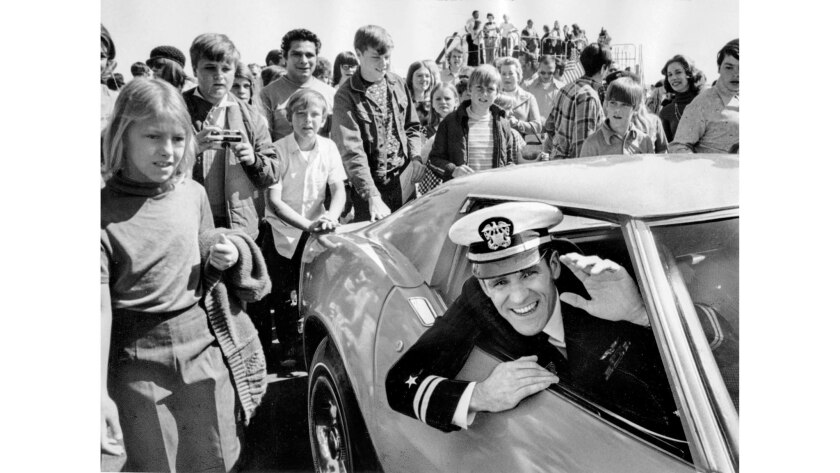 ---