From the Archives: Bing Crosby gives Bob Hope a golf lesson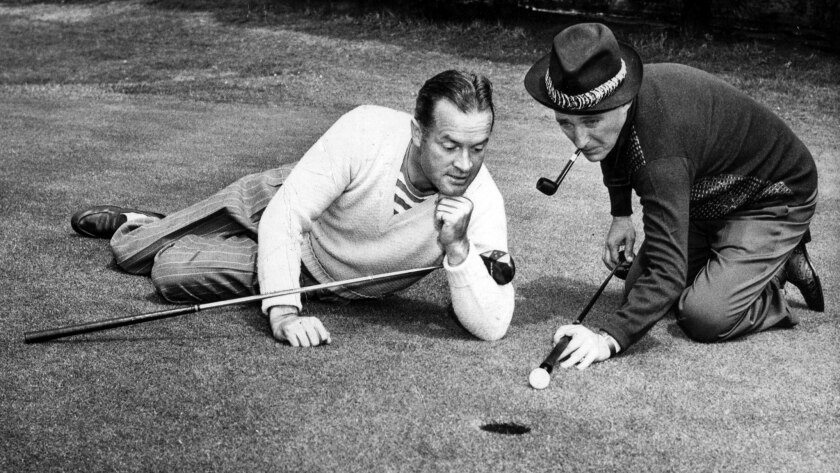 This image was taken early in the year but wasn't published until Dec. 8, 1946. It appeared in a Los Angeles Times Sports section story promoting Bob Hope and Bing Crosby's appearance at the National Blind Golf Tournament held at Inglewood Country Club.
Hope and Crosby lent their presence to countless charity golf events. For one such tournament, Times staff writer Charles Curtis dubbed the pair, who appeared in more than a dozen movies together, as "the tee-time twins who always show up when the call of charity sounds for a golf exhibition."
Since there was 10-month delay before publication, I'm guessing the image was taken to promote a different Hope-Crosby golf tournament appearance.
This post was originally published on Jan. 11, 2012.
---