From the Archives: Herbie leaves tire prints in concrete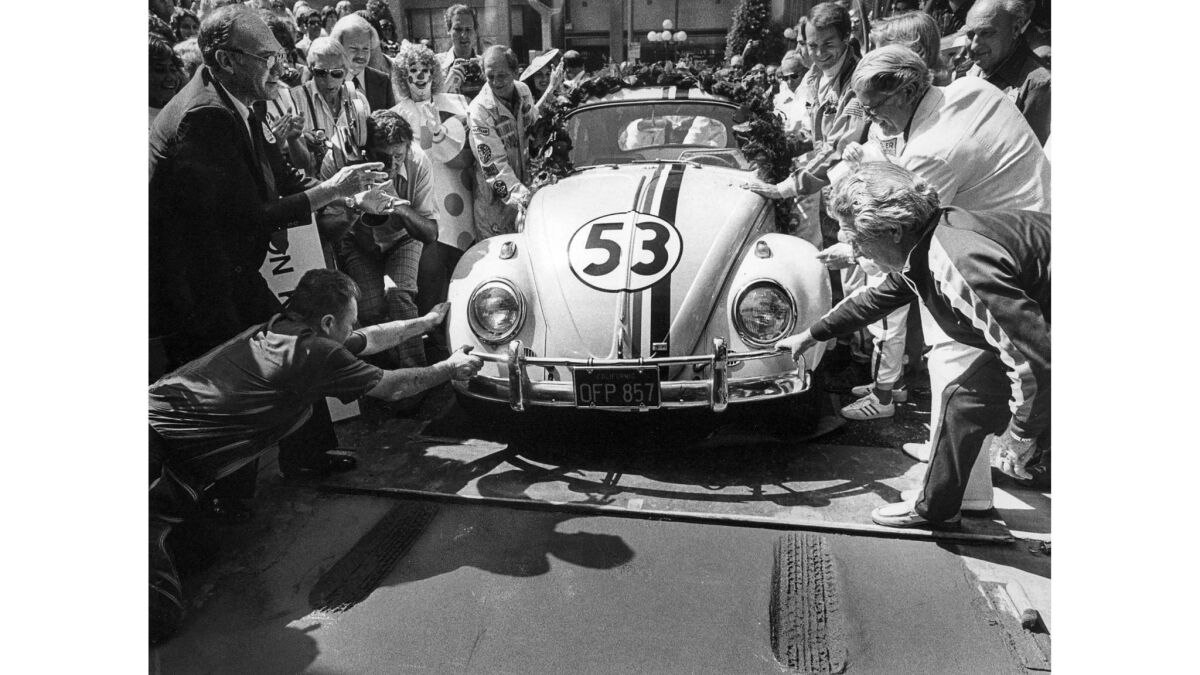 Walt Disney Productions went full throttle promoting its third "Herbie" film. Before the wet-concrete ceremony, a parade on Hollywood Boulevard featured a Chinese band, firecrackers, 25 Lancia sports cars, clowns and cheerleaders. The Goodyear blimp flew overhead.
At Mann's Chinese Theater, several hundred guests and tourists attended the ceremony. A proclamation from Mayor Tom Bradley declared July 11, 1977, as "Herbie Goes to Monto Carlo Day" in Los Angeles. Costars Dean Jones, Don Knotts and Julie Sommars attended.
After the ceremony, an invitational screening of "Herbie Goes to Monte Carlo" was held inside the Chinese Theater.
Herbie is a 1963 Volkswagen Beetle.
---