From the Archives: The Los Angeles Times building at 1st and Spring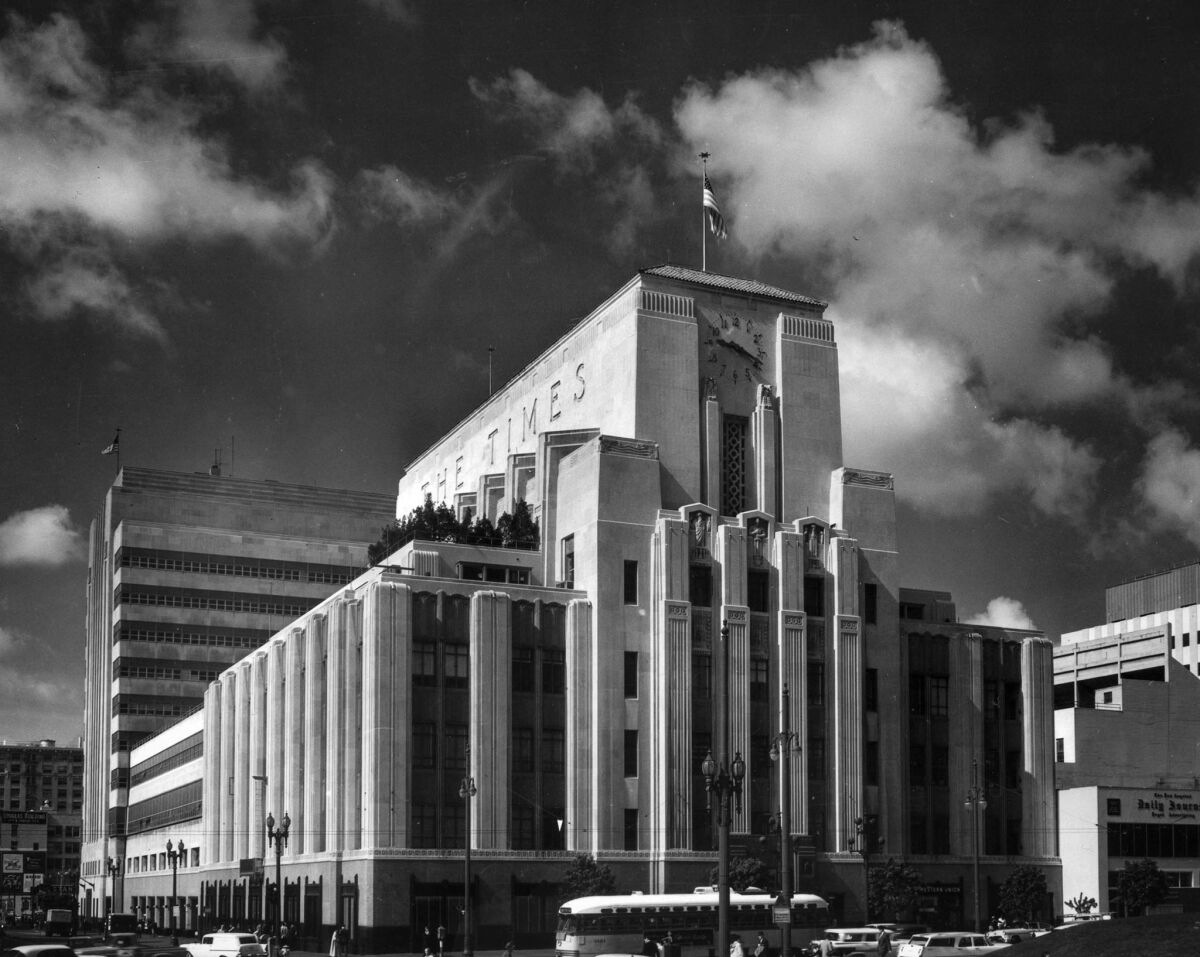 The Art Deco Los Angeles Times building opened in 1935. Designed by Gordon B. Kaufmann, the building is part of the Times-Mirror complex slated for redevelopment by the Onni Group.
Here's a sampling of images of the exterior and interior of the building at 1st and Spring streets in downtown Los Angeles.
The scene of the Los Angeles Times newsroom on Friday, Nov. 22, 1963. A copy of the Los Angeles Herald-Examiner with a "KENNEDY SLAIN" headline is visible. The editors are talking over makeup for the Preview edition. Clustered around news editor's Mort Helm's desk are: Night Managing Editor Frank Haven, Assistant Managing Editor Len Riblett, Day Managing Editor Frank McCullough and Assistant News Editor Hal Reid. In the background left to right: Gene Sherman, Dorothy Townsend (on phone), Mary Lou Loper (at typewriter), City Editor H. (Hank) Durant Osborne.
See more from the Los Angeles Times archives here
---