PHOTOS: Addicks Reservoir in Houston overflows, flooding surrounding neighborhoods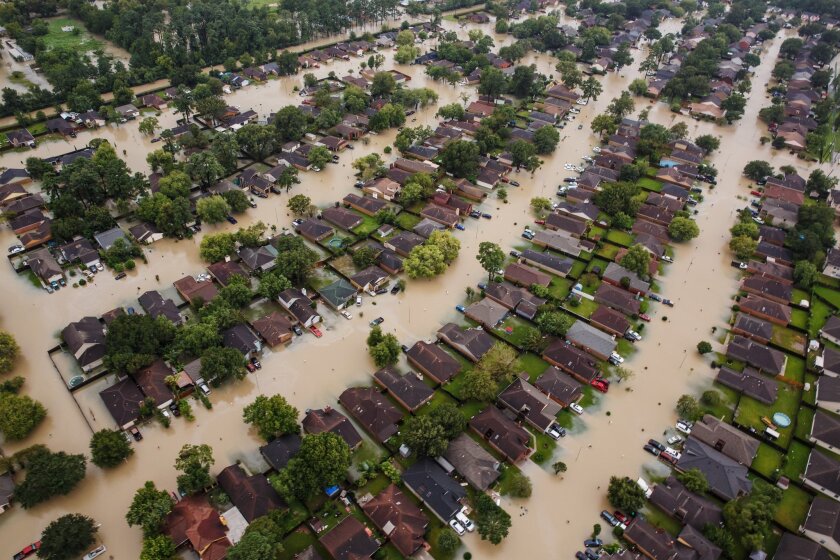 Early Tuesday, a major dam outside Houston began to overflow, threatening some of the hardest-hit neighborhoods to the west of the city. Engineers had tried to prevent Addicks Reservoir from overspilling by releasing some of its water Monday, but flood control officials reported Tuesday morning that water was beginning to seep over the top of a spillway, the first time water had breached the dam.
Evacuated homes near Addicks Reservoir in Houston.
People view flooded areas near their homes in Houston, Texas.
Recreational vehicles sit on their sides in flood water in Houston, Texas.
Floodwaters from Tropical Storm Harvey continue to rise in Houston.
Vehicles sit on the interstate 10 as it closes because portions of it is flooded, in Houston, Texas.
Residential neighborhoods near Interstate 10.
A flooded home near Interstate 10.
Portions of the Interstate 10 remains flooded.
Rescue workers load boaters into the back of pick up trucks in flood water in Houston, Texas,
Storm clouds frame the Houston skyline.
---