Latinx Files: J.D. Vance asks if you 'hate Mexicans'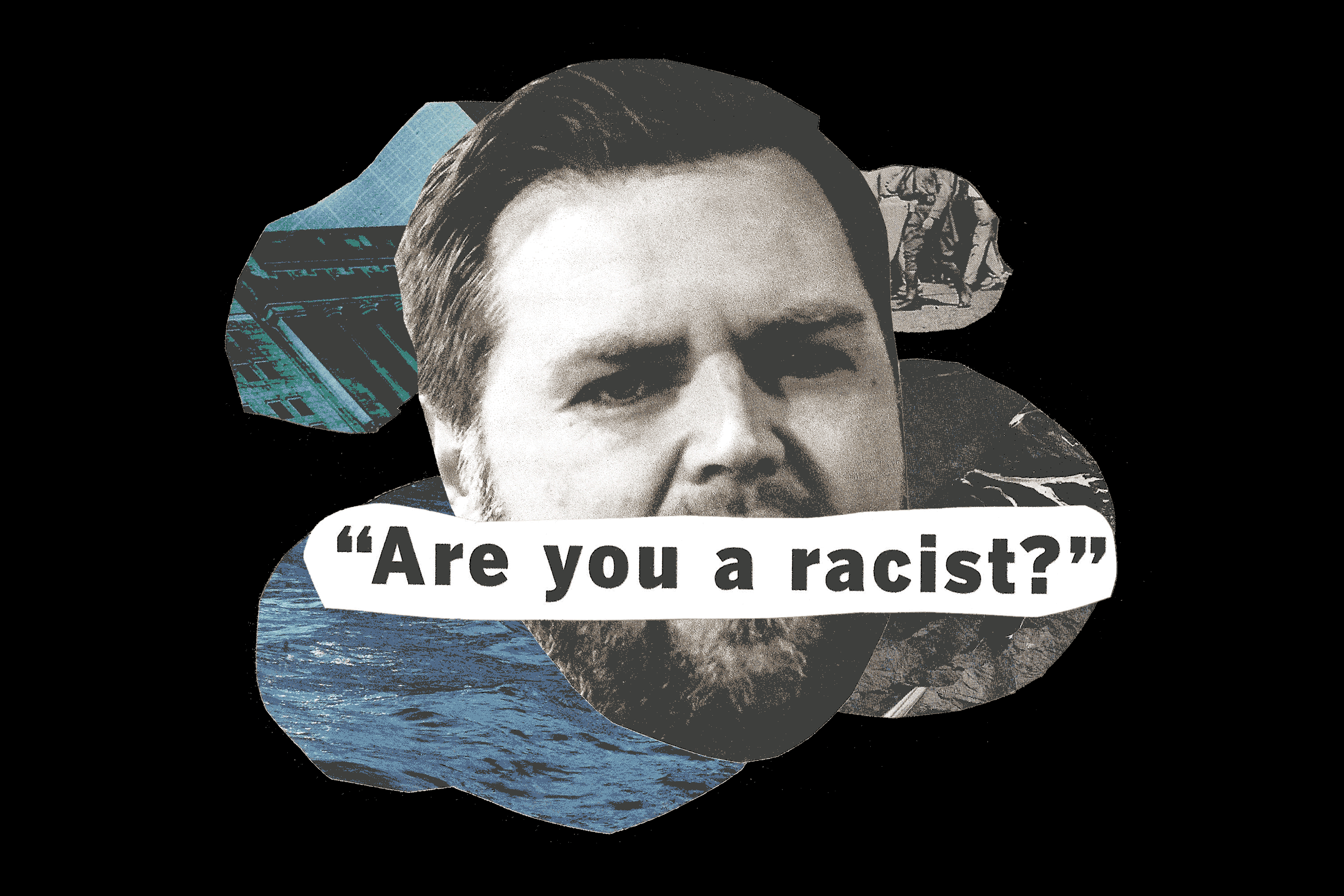 J.D. Vance is a joke.
For those of you who are unfamiliar, Vance became a literary darling in 2016 after the publication of "Hillbilly Elegy," a veritable triumph of the will memoir that chronicles his journey from a Rust Belt Ohio town to Yale Law School.
The book doubles as a libertarian social critique of a "hillbilly" culture that blames everyone but itself for its woes. Despite growing up poor with a drug-addicted abusive mother, Vance was able to lift himself by the bootstraps and make it inside the hallowed halls of the Ivy League.
"Hillbilly Elegy" became a New York Times bestseller and was even adapted into a critically panned Netflix movie directed by Ron Howard.
It wasn't just conservatives buying into Vance either.
"Five years ago, Vance was eloquently decoding Donald Trump supporters for liberal elites, while lamenting the rise of Trump himself," wrote Simon van Zuylen-Wood in a January profile published in the Washington Post Magazine.
Now Vance is running for Senate in Ohio, a state the former president comfortably won in 2016 and 2020, and has desperately tried to walk back his past criticism of Trump.
"Look, I mean, all of us say stupid things and I happened to say stupid things very publicly," he said at a debate in March.
Vance hasn't just apologized. He has gone full Trump.
On Tuesday his campaign unveiled an ad that doesn't bother with subtlety.
"Are you a racist? Do you hate Mexicans?" he asks would-be voters with the same energy of a late-night infomercial trying to sell you a shoddily made product you certainly don't need or even want.
The Latinx experience chronicled
Get the Latinx Files newsletter for stories that capture the multitudes within our communities.
You may occasionally receive promotional content from the Los Angeles Times.
Vance then goes on to blame immigrants for all of Ohio's ills. Never mind that the southern border is more than 1,400 miles away or that the Buckeye State's Latinx population is less than 5%.
"This issue is personal," Vance says. "I nearly lost my mother to the poison coming across our border."
It's worth pointing out that Vance famously recounts in his memoir that his mom would steal her patients' painkillers while working as a nurse. But sure, let's blame it on the Mexicans.
So much for the GOP being the party of personal responsibility.
The campaign ad was predictably lambasted on social media. What I didn't expect, however, was for it to become a meme. I was pleasantly surprised to see J.D. Vance be made into a joke.
Within hours, the racist video's opening lines of "Are you a racist? Do you hate Mexicans?" had been clipped by user @lib_crusher. It was only a matter of time before paisa Twitter got ahold of it.
"Me to the universe when experiencing even the most minor of inconveniences," quipped one user.
"When U.S. Soccer schedules a World Cup qualifier in Ohio," cracked a friend of mine, a nod to the fact that Ohio has long been hostile to Mexicans, at least when it comes to soccer.
"Me at my husband because he doesn't speak Spanish 😔," joked another.
It was a beautiful thing to see a group of people — my people — that have been historically maligned taking something so vitriolic and turning it around.
The jokes were made even funnier when you consider that Vance currently finds himself in third in the GOP Senate primary race, behind two candidates who got into a shouting match trying to out-MAGA each other.
That could very well change. Vance has publicly debased himself time and time again in hopes that Trump will give him an endorsement that might not come. You never know, he may actually get it.
Then again, Ted Cruz has been trying that strategy for years to no avail.
You can find many of the "Are you a racist? Do you hate Mexicans?" jokes here and looking through the quote tweets here.
Consider subscribing to the Los Angeles Times
Your support helps us deliver the news that matters most. Become a subscriber.
Things we read this week that we think you should read
— Not everyone loved J.D. Vance's "Hillbilly Elegy" when it was published. Here's a great critique of the book published in Jacobin. Here's another one that ran in Tropics of Meta.
— A retired Milwaukee educator is working on a book to tell the history of Wisconsin's Brown Berets.
— Q.E.P.D.: Francisco González, one of the founding members of Los Lobos and a pioneering string maker, died last week of cancer. He was 68. Read Gustavo Arellano's obituary.
— Here's a double dose of music from Rolling Stone. First up is Julyssa Lopez writing about Yahritza Y Su Esencia, a band hailing from Washington's Yakima Valley led by a teenage TikTok star. The band's single "Soy El Único" has been blasting from speakers across Los Angeles.
— Once you're done reading that, check out this profile of Gen Z sensation Omar Apollo by former Times intern and forever newsletter favorite Tomás Mier. Apollo has been rightfully compared to Prince and Frank Ocean, and his first full album comes out on Friday.
— On Monday, the United Food and Commercial Workers tentatively agreed to a new three-year contract with Ralphs, Albertsons, Vons and Pavilions, averting a strike. Labor reporter Margot Roosevelt has the full story.
— The homie Justin Ray, who writes the Essential California newsletter (subscribe here), has this wild two-part series on Juan Catalan, a man accused of a gang-related crime who avoided prison for being at the right place at the right time. The first part published Wednesday, and the second part was published today.
And now for something a little different...
Sam Vasallo is a Latina illustrator, born and raised in Rockland, N.Y., and currently working in Tokyo as an English teacher.
She decided to create this comic because moving away from home is hard and finding the little things to remind you of home can make your new environment that much easier to be in. For her, it was music that made her feel at home and became the comfort that she needed to settle into Japan.
Are you a Latinx artist? We want your help telling our stories. Send us your pitches for illustrations, comics, GIFs and more! Email our art director at martina.ibanezbaldor@latimes.com.

The Latinx experience chronicled
Get the Latinx Files newsletter for stories that capture the multitudes within our communities.
You may occasionally receive promotional content from the Los Angeles Times.