Fentanyl fuels record number of homeless deaths in the Seattle area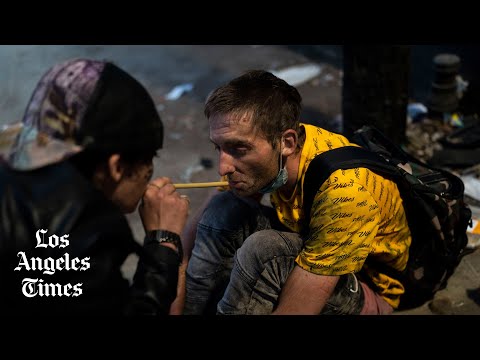 A record 310 homeless people died in the Seattle area last year, highlighting the struggle to house thousands of people living on the region's streets.
SEATTLE —
A record 310 homeless people died in the Seattle area last year, highlighting the region's struggle to house the thousands of people living on its streets.
Fentanyl-related overdoses accounted for more than half of the deaths. Many who died had a combination of fentanyl and other drugs such as methamphetamine or cocaine in their system, the Seattle Times reported, citing records from the King County Medical Examiner's Office.
The 310 deaths in King County surpassed the previous record of 195 set in 2018, the paper said, and marked a 65% jump from 2021.
"That's just appalling," Chloe Gale, policy and strategy vice president for Seattle's largest homelessness outreach provider, said to the Seattle Times.
Seattle Mayor Bruce Harrell said the deaths underscored the urgent need to get more people indoors.
Eighteen homeless people died by homicide, more than twice as many as in 2021, the Seattle Times said.
While other expensive cities have excelled at using a new federal program to get vulnerable families off the streets, San Francisco hasn't kept up.
Thirty-five people died from natural causes at relatively early ages; the average age of death for homeless people was 48, the medical examiner found.
Ten people died from hypothermia or exposure, and seven died from suicide.
King County has directed various agencies to survey those who work with unhoused people to find out what is needed to help curb fatal overdoses. The county is also increasing funding for harm-reduction efforts.
Last year, the public health agency for Seattle and King County distributed more than 10,000 kits of naloxone, a medication that can reverse opioid overdoses, and about 100,000 fentanyl test strips. The agency is also leading public-awareness campaigns about the synthetic opioid and helping people find treatment.
Gov. Newsom has made record investments to ease homelessness. But ending the humanitarian crisis will require more money over a longer period of time.
Fentanyl has been driving overdose fatalities in King County regardless of people's housing status. As of November, the drug was involved in 70% of confirmed overdose deaths in the county in 2022, according to a recent report by the public health agency.
Brad Finegood, who leads the agency's opioid and overdose response, said researchers keep watching the monthly overdose numbers, hoping to see rates flatten out.
"Maybe we're plateauing at a really bad rate and maybe it's going to get worse," Finegood said. "I don't know when it's going to stop."
A snap count conducted in the county last year found that 13,368 people in King County were living outside.

Sign up for Essential California for news, features and recommendations from the L.A. Times and beyond in your inbox six days a week.
You may occasionally receive promotional content from the Los Angeles Times.