Hong Kong model's former husband, in-laws charged with murder after body parts found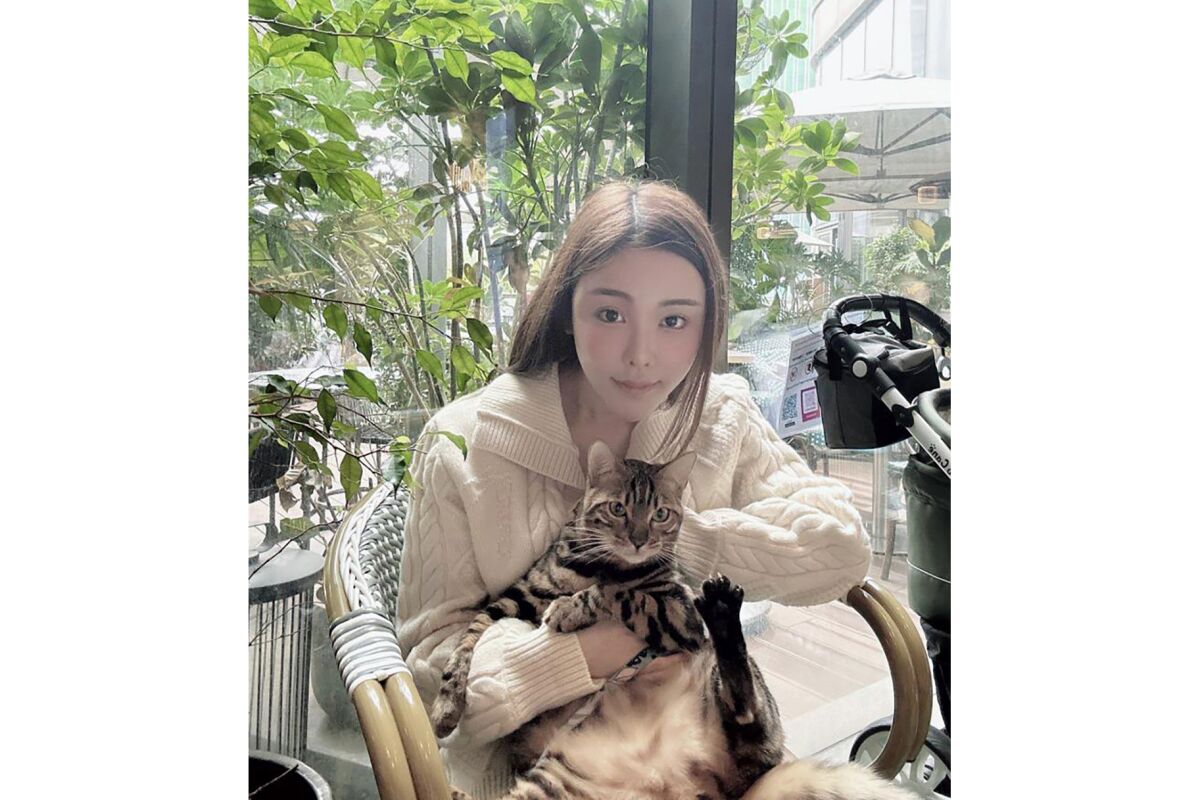 HONG KONG —
The ex-husband and former in-laws of a slain Hong Kong model were detained Monday on suspicion of murder after police found body parts in a refrigerator and a pot. The case has gripped many in a city where any violent crime is rare.
Alex Kwong, model Abby Choi's former husband; his father, Kwong Kau; and his brother, Anthony Kwong, had been charged Sunday with murdering Choi. Alex Kwong's mother, Jenny Li, faces one count of perverting the course of justice. None of the four has been granted bail.
Choi, a 28-year-old model with more than 100,000 followers on Instagram, disappeared Tuesday, according to a report filed later with the Hong Kong Police. Her last post on the platform was Feb. 19, featuring a photo shoot she had done with fashion magazine L'Officiel Monaco.
On Friday, police found her dismembered body in a refrigerator in a house rented by Kwong Kau in a suburban part of Hong Kong about a 30-minute drive from mainland China.
Authorities later discovered a young woman's skull believed to be Choi's in a cooking pot seized from the house. Officials say there was a hole in the skull.
The defendants have not yet entered their pleas, and it does not appear that their lawyers have commented on the case to the media. The case was adjourned until May.
Some of Hong Kong's best-known democracy activists have gone on trial in the biggest prosecution yet under a national security law imposed by Beijing.
Choi had financial disputes involving millions of dollars with her ex-husband and his family, police said earlier, adding that "some people" were unhappy with how Choi handled her finances.
The gruesome killing has transfixed many in Hong Kong and across the border in mainland China, since the city has a very low level of violent crime.
Choi's friend Bernard Cheng said he initially thought she had been kidnapped.
"I haven't imagined a person who's so good, so full of love, so innocent, a person who doesn't do anything bad, will be killed like this," he said. "My heart is still heavy. I can't sleep well."
Hong Kong is preparing to introduce new middle school textbooks that will deny the Chinese territory was ever a British colony.
Cheng said Choi had four children, aged between 3 and 10. Alex Kwong, 28, was the father of the older two, who are now being taken care of by Choi's mother. Choi had remarried, to Chris Tam, the father of the younger children, who are staying with his family.
Cheng said Choi had good relationships with her family, including her in-laws, and would travel with the families of her current and former husbands together.
While violent crime is rare in Hong Kong, the case recalls a handful of other shocking killings. In 2013, a man killed his parents, whose heads were later found in refrigerators. In another infamous 1999 case, a woman was kidnapped and tortured by three members of an organized crime group before her death. Her skull was later found stuffed in a Hello Kitty doll.
Must-read stories from the L.A. Times
Get the day's top news with our Today's Headlines newsletter, sent every weekday morning.
You may occasionally receive promotional content from the Los Angeles Times.