Tennessee GOP leader pausing social media activity after 'liking' posts of young gay model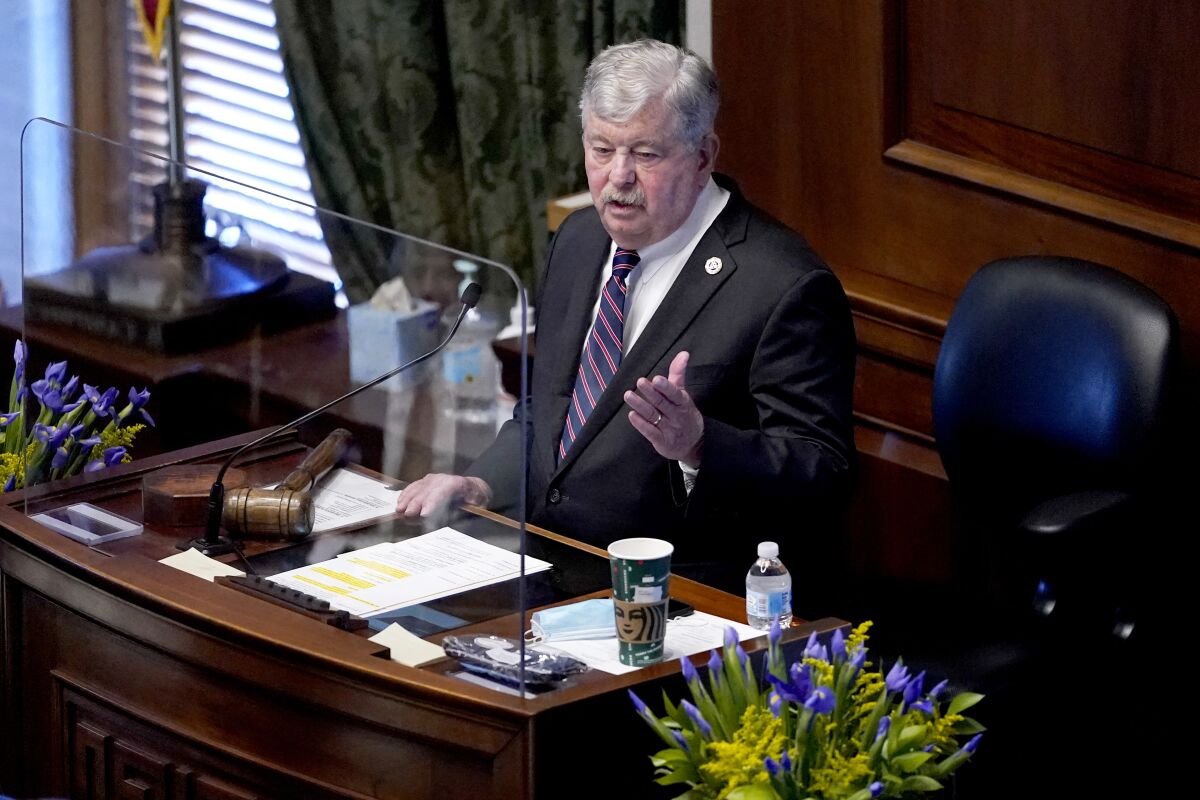 NASHVILLE —
Tennessee Lt. Gov. Randy McNally, a Republican, announced on Monday that he was "pausing" all social media activity after revelations that he had repeatedly commented on posts of nearly nude photos of a young gay model and other LGBTQ personalities.
McNally, 79, initially said last week that he "had no intention of stopping" when pressed about why he repeatedly commented on racy social media posts by the 20-year-old model.
He later issued an apology, saying it was not his intention to embarrass his friends, family or members of the state Legislature.
However, he has since received national attention — including being parodied on "Saturday Night Live" — with critics accusing him of being hypocritical.
McNally has supported legislation to restrict where certain drag shows can take place, and has highlighted his support of "traditional marriage" and of bills that "keep obscenity out of the public sphere."
Some of the posts that have sparked the most uproar include his comment on a photo of the model's backside, clad only in underwear. McNally wrote, "you can turn a rainy day into rainbow and sunshine," then added a comment using only heart and fire emojis.
In a separate post, he wrote a heart emoji on a photo of the man pulling down his underwear.
Leslie Jones is slamming Tennessee's anti-gay marriage bill, the B-52's are chiming in and the punk-country band Vandoliers are protesting too.
"While I see now that I should have been more careful about how my comments and activity would be perceived, my intent was always engagement and encouragement," McNally said in a statement. "For this reason, I will be pausing my social media activity in order to reflect and receive more guidance on the use of social media."
McNally added that although he may have made "some mistakes," he disagreed that he had a record of being "anti-gay."
He pointed to his opposition to a 2020 law that assured continued taxpayer funding of faith-based foster-care and adoption agencies even if those organizations exclude LGBTQ families and others based on religious beliefs.
Yet McNally then pointed to his support of "traditional marriage" and anti-public-obscenity bills.
"There is no contradiction here," he said.
McNally became lieutenant governor in 2017, and has been a state lawmaker since the late 1970s.
Must-read stories from the L.A. Times
Get the day's top news with our Today's Headlines newsletter, sent every weekday morning.
You may occasionally receive promotional content from the Los Angeles Times.