Top court ruling unleashes permit upheaval in Puerto Rico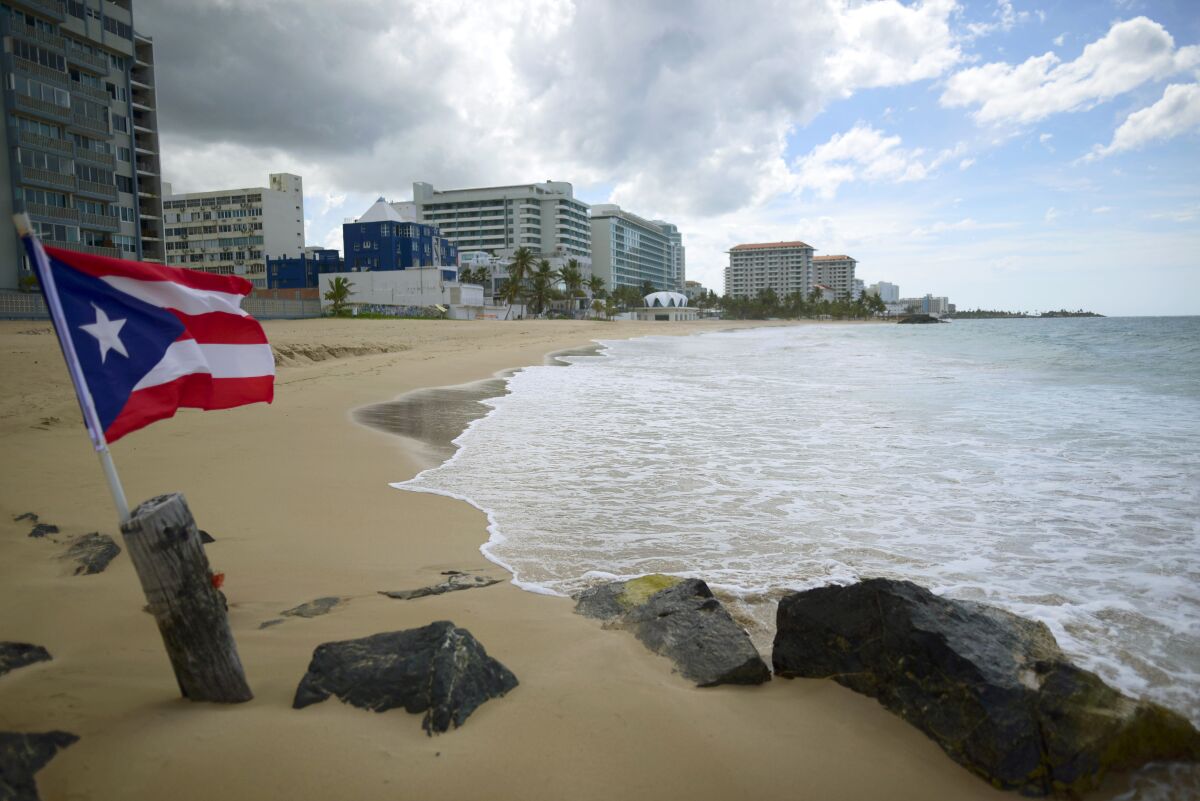 SAN JUAN, Puerto Rico —
A ruling by Puerto Rico's Supreme Court has thrown into limbo hundreds of thousands of business and construction permits issued by a U.S. territory already struggling to attract investors amid an economic crisis.
Government officials on Thursday sought to quell anxieties over fallout from the ruling, which upholds the decision of an appeals court that voids a document from 2020 that regulates land use and the granting of permits on the island.
The ruling released Wednesday prompted the government to take the unprecedented step of temporarily suspending access to the website where people apply for permits. Though access was restored Thursday, confusion still reigned as people began to question whether they're allowed to operate a new business they opened, keep a new deck they built, or start from scratch and obtain new permits if they were midconstruction of a hospital or other buildings.
"This puts our weak economy at risk," said Luis Vega Ramos, general secretary of the main opposition Popular Democratic Party.
On Thursday, Manuel Cidre, secretary of the Department of Economic Development and Commerce, issued a statement saying people can continue to apply for permits as usual, noting that the document voided by the island's Supreme Court would remain in effect "until all legal remedies are exhausted."
Environmental attorney Verónica González confirmed that the current land-use plan would remain in effect until the Supreme Court's decision is final, adding that the government has two opportunities to appeal. However, she noted that anyone can now go to court and claim that a permit issued for a certain business or construction project is illegal given the ruling.
Animals from Puerto Rico's zoo will be transferred to sanctuaries in the U.S. mainland. Activists are upset that the zoo won't be held accountable.
"Uncertainty is always going to create problems," she said.
Puerto Rico Gov. Pedro Pierluisi said Thursday that he would request the island's Supreme Court reconsider its decision.
The situation led officials to announce the resignation of María Cintrón, auxiliary secretary of the Permit Management Office, which falls under Cidre's department.
On Wednesday, Cintrón had announced that she suspended the website for permit applications out of caution and to protect the transparency and certainty of the process, saying, "We recognize this is a complex issue that cannot be taken lightly."
Gabriel Rodríguez, a previous president of Puerto Rico's Planning Society, blamed the situation on recent administrations he said are pursuing a public policy that promotes economic development and a simplified permit process above a former land-use plan that aims to protect certain areas for historic, environmental or agronomic reasons.
Pierluisi said his administration has been working on a new regulation based on public input: "My administration will always ensure that we have a current regulatory framework that allows and facilitates the socioeconomic development that we all want."
It is the third time Puerto Rico's Supreme Court has invalidated the current document that governs land use and permits on the island.
"This has turned into mission impossible," González, the attorney, said of the government's insistence to use the land-use plan. "This is the third strike."

Must-read stories from the L.A. Times
Get the day's top news with our Today's Headlines newsletter, sent every weekday morning.
You may occasionally receive promotional content from the Los Angeles Times.