Judge rules Donald Trump defrauded banks, insurers while building real estate empire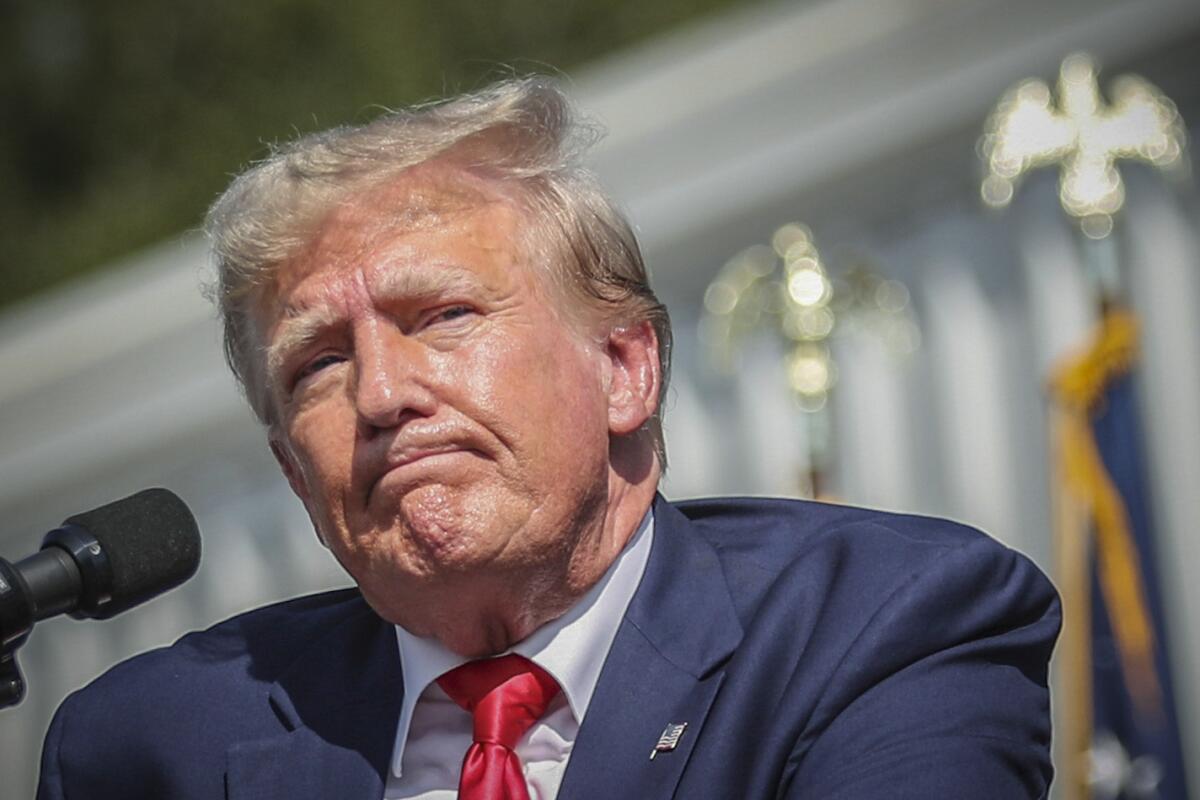 NEW YORK —
A judge has ruled that Donald Trump committed fraud for years while building the real estate empire that catapulted him to fame and the White House.
Judge Arthur Engoron, ruling Tuesday in a civil lawsuit brought by New York's attorney general, found that the former president and his company deceived banks, insurers and others by massively overvaluing his assets and exaggerating his net worth to make deals and secure financing.
The decision, days before the start of a nonjury trial in state Atty. Gen. Letitia James' lawsuit, is one of the strongest repudiations yet of Trump's carefully coiffed image as a wealthy and shrewd real estate mogul turned political powerhouse. It comes amid numerous state and federal criminal cases Trump is facing as he seeks the Republican nomination for reelection in 2024.
Beyond mere bragging about and exaggerating his wealth, Trump, along with his company and its key executives, repeatedly lied about it on his annual financial statements, reaping rewards such as favorable loan terms and lower insurance premiums, Engoron found.
Those tactics crossed a line and violated the law, the judge said, rejecting Trump's contention that a disclaimer on the financial statements absolved him of any wrongdoing.
Manhattan prosecutors had looked into bringing a criminal case over the same conduct but declined to do so, leaving James to sue Trump and seek penalties that could disrupt his and his family's ability to do business in the state.
Engoron's ruling, in a phase of the case known as summary judgment, resolves the key claim in James' lawsuit, but six others remain.
Engoron is slated to preside over a nonjury trial starting next Monday before deciding on those claims and any punishments he may impose. James is seeking $250 million in penalties and a ban on Trump doing business in New York, his home state. The trial could last into December, Engoron has said.
Trump's lawyers had asked the judge to throw out the case, contending that James wasn't allowed to file the lawsuit because there isn't any evidence that the public was harmed by Trump's actions. They also argued that many of the allegations in the lawsuit were beyond the statute of limitations.
Get our Essential Politics newsletter
The latest news, analysis and insights from our politics team.
You may occasionally receive promotional content from the Los Angeles Times.