India passenger train hits and kills 2 elephants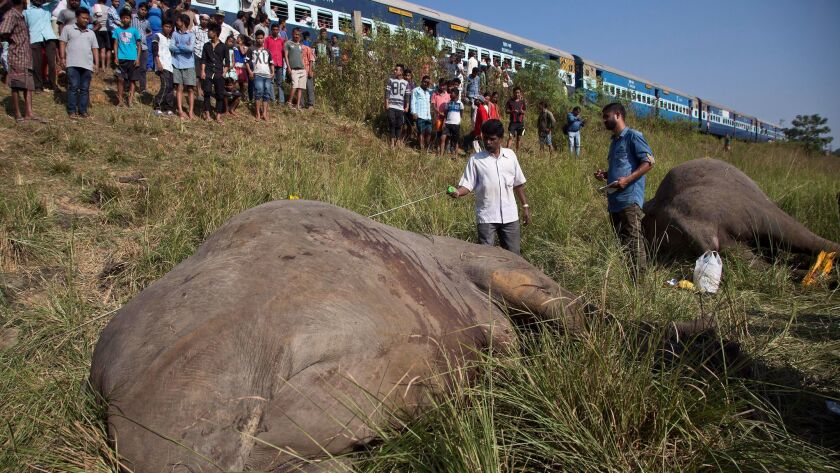 Reporting from GAUHATI, India —
Two endangered Asian elephants have been hit and killed by a passenger train near the city of Gauhati in northeastern India.
Wildlife warden Prodipta Baruah said the elephants were part of a herd of about 15 that had ventured into the area in search of food before dawn Sunday.
He said the other elephants crossed the track and the final two were attempting to cross when the train struck them.
Wildlife workers and veterinarians arrived to perform autopsies on the elephants before burying them in nearby pits.
Gauhati is in Assam state, which is home to several thousand wild Asian elephants. The animals are revered in Asia but are considered endangered due to habitat loss and poaching.
Roaming elephants in the region are struck by trains fairly regularly.
---
The Latinx experience chronicled
Get the Latinx Files newsletter for stories that capture the multitudes within our communities.
You may occasionally receive promotional content from the Los Angeles Times.