Back Story: These activists helped bring India to the brink of a landmark ruling on gay rights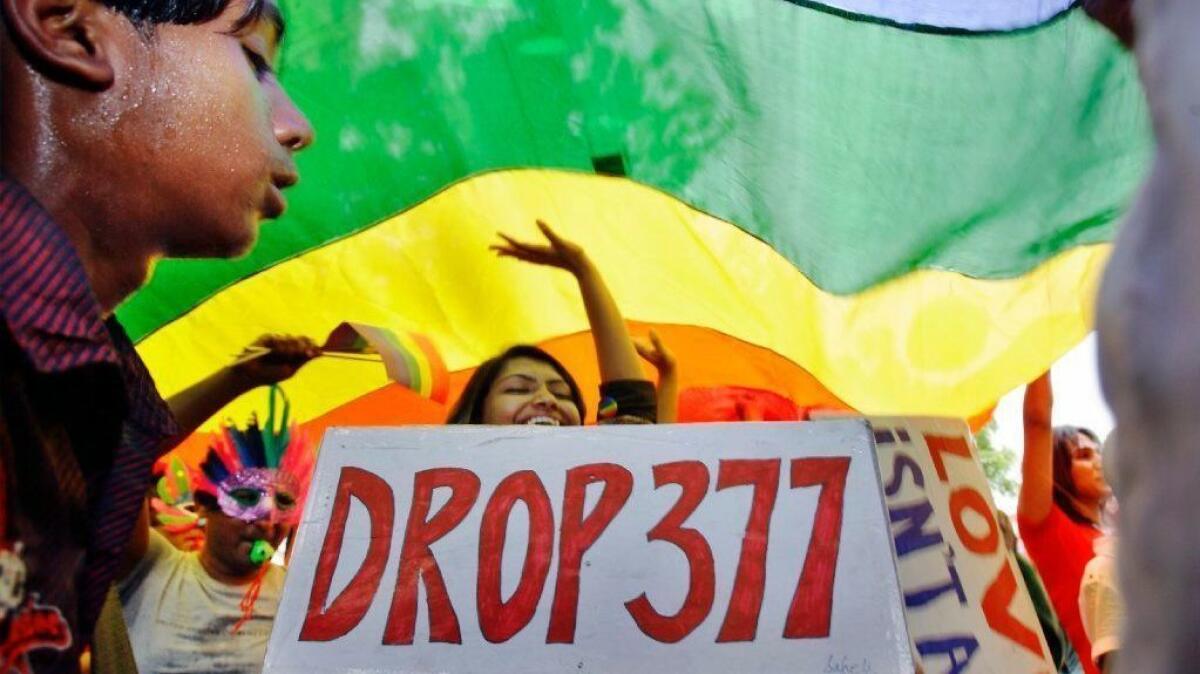 India's Supreme Court is due to rule soon in a case challenging Section 377 of the Indian Penal Code, which criminalizes same-sex intercourse. Based on the justices' comments in hearings last month, the colonial-era statute's days appear numbered.
Homosexuality "is not an aberration but a variation," one said. "Would you now want to make sexual intercourse itself a crime?" asked another.
Five years after the court surprised many by reinstating the law introduced by the British in 1860, Indian activists are optimistic that the ban on sexual intercourse described in the law as "against the order of nature" will be overturned once and for all.
A Supreme Court judgment last year enshrined Indians' right to privacy. And India is showing greater tolerance for gays and lesbians even as the country grows more politically conservative under Hindu nationalist Prime Minister Narendra Modi, whose four years in power have seen a rise in hate crimes against minorities, especially Muslims.
While no one has been prosecuted under Section 377, gay Indians say it causes them to live in fear and exposes them to blackmail and threats.
In a culture famed for the Kama Sutra, the ancient Hindu sexual handbook that refers openly to homosexuality, a reversal of the ban would cap a decades-long struggle to bring homosexuality out of the shadows in modern India. Here are some activists who have played key roles in the fight.
Early activists: 'Not a single question was asked'
In 1991, when an AIDS advocacy group released a groundbreaking report on the status of gays in India, two dozen nervous journalists attended the news conference in New Delhi.
"One of them actually blushed," said Shobha Aggarwal, a lawyer and member of the AIDS Bhedbhav Virodhi Andolan, or Anti-Discrimination Movement. "Not a single question was asked."
It was a time of fear, secrecy, mass arrests and clandestine rendezvous for India's gay community. In 1994, when the group filed the first significant legal challenge to Section 377 in the Delhi High Court, no openly gay person volunteered to testify in the case.
"My gay and lesbian friends used to tell me they were glad we were pursuing the issue so they didn't have to," Aggarwal said. The case was dismissed seven years later.
At a popular coffee house where the group used to meet on Wednesdays, the regular clientele – including members of Parliament, journalists, theater actors and social activists – branded Aggarwal and the others as sodomizers until they stopped going there in 2008.
Today, six of the group's original 18 members have passed away. Reliving those days is "emotionally exhausting" for Aggarwal, 54. But the best thing about today's movement "is that it is the community itself that is fighting for its rights," she said.
The lawyer: 'I don't want to hide my identity'
Aditya Bandopadhyay came out as gay in the early 1990s, at age 19. A friend had committed suicide after police in the eastern city of Kolkata caught him with another man and threatened to tell his family.
"That is when I decided that I don't want to hide my identity," said Bandopadhyay, 46.
As a young lawyer, Bandopadhyay helped draft a challenge to Section 377 in 2001. Eight years later, a New Delhi court struck down the law, but the Supreme Court reinstated it in 2013, ruling that it should be a legislative matter because it concerns only "a minuscule fraction of the country's population."
Bandopadhyay described the ruling as flawed: "The entire point of the litigation was that if even one person is affected, it is a constitutional responsibility to protect their rights," he said.
Even if 377 is overturned, LGBTQ Indians have work to do, he said. Marriage and adoption remain illegal for gay people in the country. Recently, India's law minister said he supported overturning 377 but viewed same-sex marriage as "a separate matter."
"They still want to be in control of the lives of a whole bunch of people," Bandopadhyay said.
The hotelier: 'If you don't like it, there are other nightclubs'
When India's Supreme Court opined that gays were a "minuscule" minority, Keshav Suri thought: "I need to make sure I am heard."
Suri, 33, the executive director of a chain of luxury hotels founded by his father, said that was how he decided to become the lead plaintiff in the case before the Supreme Court. In his petition, Suri, who is gay and married his longtime partner last year in Paris, said he was "constantly living under the fear of a false prosecution."
In 2011, Suri opened a nightclub called Kitty Su at his Lalit Hotel in New Delhi, where a weekly party featuring drag performers and queer singers and dancers draws at least 400 people "even on a bad night," he said.
By hiring transgender people – commonly stigmatized in India as sex workers or beggars – Suri said he wanted to send a message that no law prohibits people from accepting others' sexuality.
"If you don't like it," he said, "there are other nightclubs."
The publicist: 'If they throw this out now, the whole process starts all over again'
Noor Enayat followed the July Supreme Court hearings on Twitter.
She and other activists cheered when justices acknowledged the discrimination faced by LGBTQ Indians and fumed when government lawyers defending the law compared homosexuality to "perversions" like bestiality and incest.
"Being compared to pedophiles and bestiality infuriates ... you," she said.
The New Delhi activist and publicist said she was hopeful for the judgment but all too aware of previous setbacks.
"If they throw this out now," she said, "the whole process starts all over again."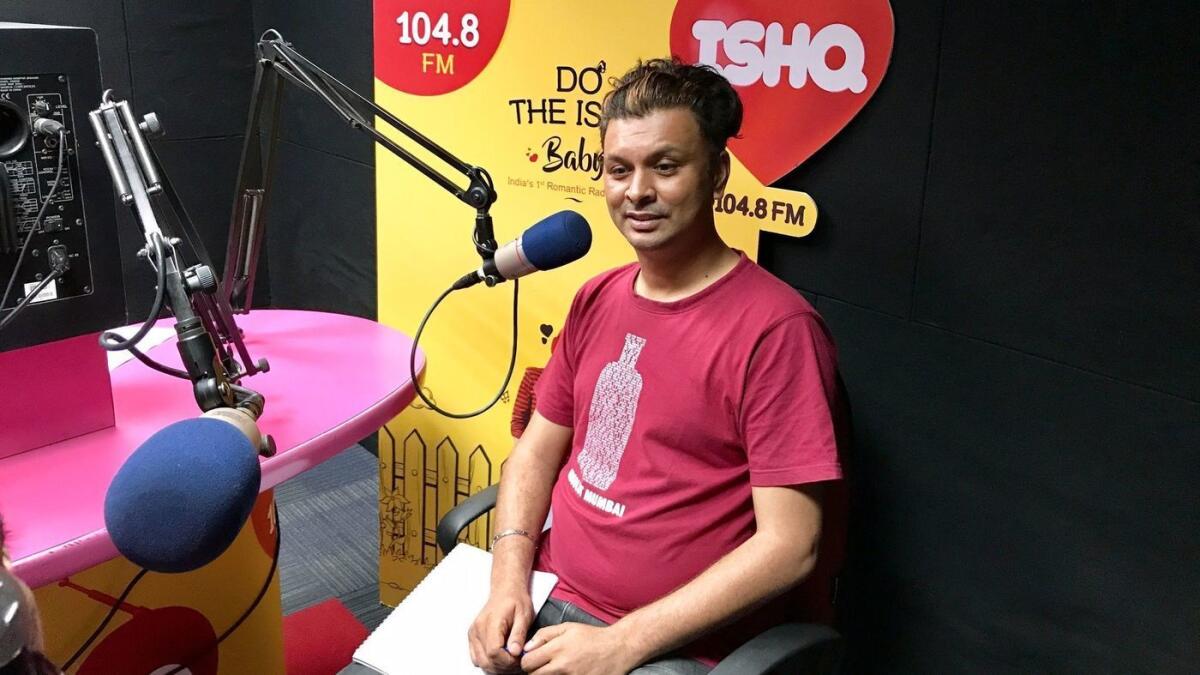 The talk show host: 'We did not choose the struggle. We are born into it'
Rights activist Harish Iyer has filed a brief in support of Suri's petition in the Supreme Court.
Iyer, 39, has devoted his career to bringing the struggles of LGBTQ Indians into the mainstream. His mother took out what was believed to be India's first matrimonial ad for an openly gay man. Last year he launched a radio talk show focusing on LGBTQ issues.
Frequently the target of hate speech, Iyer said he recently received a phone call from a man who threatened him with rape. Iyer said he advised the caller, with characteristic irreverence, that he might want to wait until homosexuality is decriminalized.
Even if 377 is banished from the books, he said, many Indians "will always try to portray homosexuality as abnormal" and take advantage of members of the gay community. On the gay dating app Grindr, quietly used by tens of thousands in India, attempts at blackmail and extortion remain common.
"We cannot rest on our laurels," he said. "We did not choose the struggle. We are born into it."
Parth M.N. is a special correspondent.
Shashank Bengali is South Asia correspondent for The Times. Follow him on Twitter at @SBengali
Sign up for Essential California for the L.A. Times biggest news, features and recommendations in your inbox six days a week.
You may occasionally receive promotional content from the Los Angeles Times.