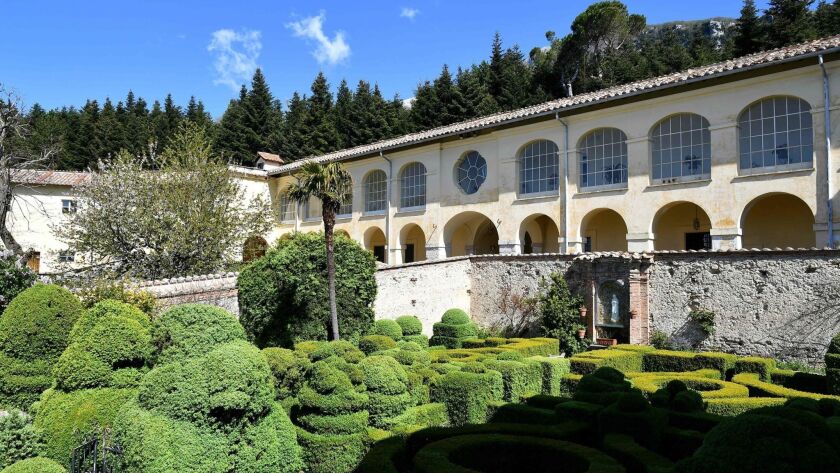 Reporting from Rome —
Plans by former White House aide Stephen K. Bannon to open a school for right-wing Catholic activists at an 800-year-old former monastery near Rome hit a roadblock Friday after the Italian government moved to revoke permission to use the site.
Italian Culture Minister Alberto Bonisoli said the religious institute that obtained the concession to use the Trisulti monastery for Bannon's school had failed to meet the contractual conditions to lease it, had not paid the rent and had not carried out required maintenance work.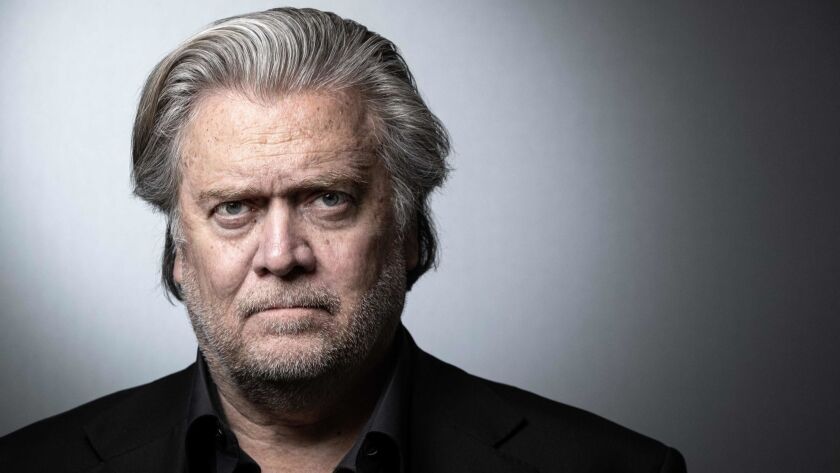 Since leaving the White House, Bannon, the former Breitbart News chairman who was a senior strategist to President Trump, has shifted his focus to Europe, where he has offered support to the rising hard-right populist parties that oppose migration and are reasserting national identity across the continent.
At Trisulti, a 100-room mountaintop monastery, he planned to fund the establishment of a "gladiator school" for students, seeking to revive Europe's Judeo-Christian roots. He has said he's received thousands of applications and was planning to start classes this year.
The license to take over Trisulti, where just one Cistercian monk remains, was handed by the Italian government to Benjamin Harnwell, a British associate of Bannon's who runs a conservative Catholic organization, the Dignitatis Humanae Institute, which has listed U.S. Cardinal Raymond Burke among its backers.
How Steve Bannon became the face of a political movement with roots in Los Angeles »
Harnwell first met Bannon in 2014 and took him to see Trisulti, which the American said "blew me away."
Featuring a trout pond, gardens, fountain, a frescoed pharmacy from which monks once dispensed herbal remedies — and which remains open to the public — Trisulti also boasts a richly decorated church hosting the skeletons of two 3rd century Christian martyrs.
Local protesters have marched against plans for the school, while questions have been asked in the Italian Parliament about how the former monastery ended up being used by Bannon.
A spokesman for the Culture Ministry, who was not authorized to give his name, said inspectors reviewing the concession award decided the Dignitatis Humanae Institute (DHI) lacked the required five years of prior experience in running a cultural site. "Nor did it keep up with the rent, carry out maintenance or facilitate visits to the site," he said.
Harnwell responded, "The DHI will contest this illegitimate maneuver with every resource at its disposal no matter how many years it takes. And we will win."
He added, "The Ministry for Culture might be prepared to surrender to every whim of the extreme left — the DHI will never do so. This is nothing more than the braying of the cultural Marxist left against the defense of Western Civilization."
Bannon has previously said that he will get courses underway in Rome this summer while waiting for the required building conversion work at Trisulti to be completed. He did not answer a phone call seeking comment Friday.
Kington is a special correspondent.
---