For L.A. shoe designers, the world's at their feet
Pandora shoe from Jerome Chouinard Rousseau.
(From Jerome Chouinard Rousseau)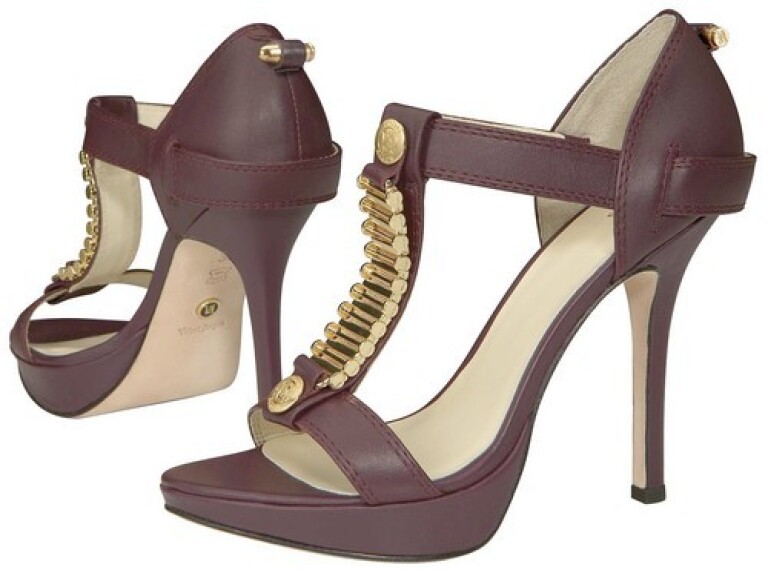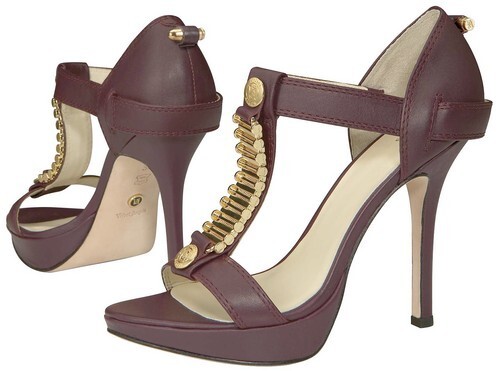 Velvet Angels "Catty" shoe.
(Velvet Angels)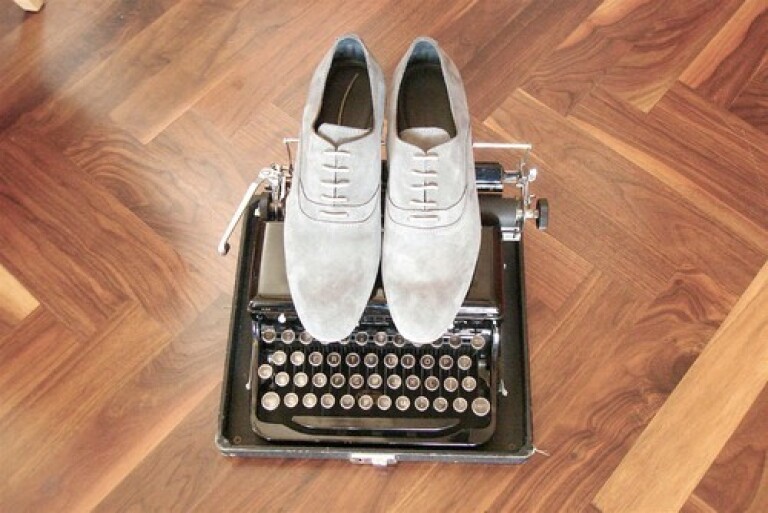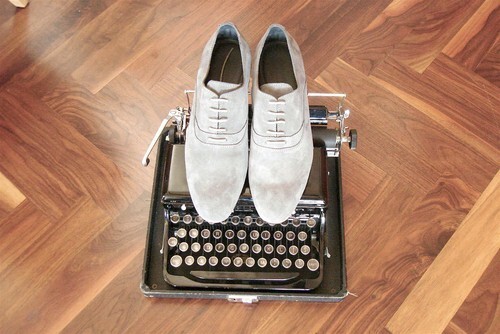 The Generic Man grey suede oxford shoes.
(The Generic Man)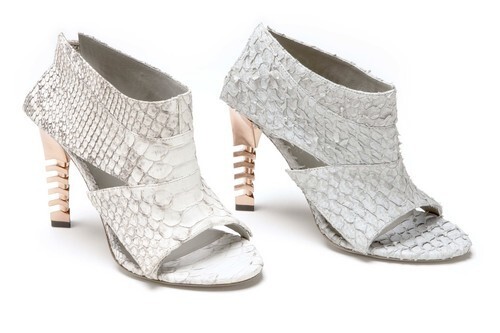 Andre shoe from Omelle.
(Omelle)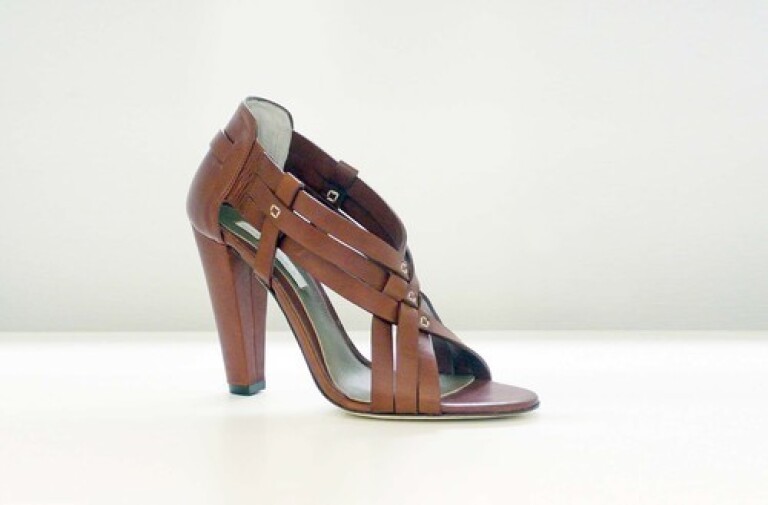 MIKE & CHRIS "Horatio" shoe.
(MIKE & CHRIS)
Special to The Times
LOS ANGELES is the international capital of the red carpet event and has plenty of designers peddling sumptuous evening wear. But as far as footwear goes, the city probably has been best known for skate shoes, sneakers and flip-flops.
Until now, anyway. In what can only be described as one of those "great minds think alike" moments, a clutch of Los Angeles-based designers have recently unveiled shoe lines, hoping to compete with the likes of Tod's, Roger Vivier, Stuart Weitzman and other top-selling names. They might be hopping on a plane to Italy a dozen times a year to oversee production and materials or drawing their inspiration from sources as diverse as local farmers markets and star-studded movie premieres.
Some designers, like Joe Ponce, who founded the 2-season-old Velvet Angels fashion and accessories line, billboard the fact they are based in L.A., with styles in the footwear collection named after Los Angeles watering holes (think "Chateau Marmont" and "Sky Bar"). In other cases, the L.A. connection is much more nuanced; Jerome Chouinard-Rousseau, whose eponymous line hit stores in July, says the relative "calm and comfort" of this city allows him to cull his ideas from everywhere else and then refine them here.
"I don't think it matters if you start a shoe collection out of Milwaukee, New York, Milan or Kansas," said Mike Gonzalez, co-owner of the Mike & Chris fashion and accessory line, which produced a small debut shoe collection for this fall but is doing a more comprehensive 16 styles for next spring. "For us, because the line is made in Italy, it's about the brand being international in its own right."
Many of the new lines linger at the high end of the market. With prices topping $1,500, the shoes are often made by the same Italian factories that produce for the blue-chip design names. And designers say that retailers have been very open to them; local boutiques, especially, want to support homegrown designers. The new offerings are available at prime local boutiques such as Diavolina, Intermix and Fred Segal Feet, as well as in specialty stores across the country and in prestige department stores worldwide.
The success of the new labels is encouraging. Ponce, who used to design for Gwen Stefani's L.A.M.B. line, is adding a handbag collection next year, coordinating bags and shoes "like they do in Europe," he said. "Girls are definitely dressing more stylishly."
And Gonzalez said shoes are a crucial component for a company hoping to have a comprehensive "lifestyle" brand.
"Most people believe that innovation comes from New York or Europe," said Cherise Angelle, who co-founded the new Omelle shoe line with friend and business partner Nicole LaFave. The collection -- heavy on geometric shapes and solid colors -- hits stores early next year. "But to me, it's funny that there aren't more shoe designers coming out of here given that FIDM offers a great program for footwear design," she said, referring to L.A.'s Fashion Institute of Design and Merchandising.
LaFave agreed. "In Los Angeles, we don't have to deal with this gigantic industry, but we still have that upcoming fashion industry vibe that is young and growing."
Brandon Day, co-founder of the Los Feliz-based Generic Man line, which began a decade ago as a collection of hybrid streetwear, said that to him and co-founder Kevin Carney, a shoe line seemed almost the next logical step.
"We were getting older and coming out of the whole street and surf area, and started thinking about what it means to be an adult in L.A. today," Day said. "We realized we couldn't always wear a baseball hat and a T-shirt with graphics on it."
The duo moved to Milan, Italy, for six months to formulate their shoe line, which launched with a men's collection in fall 2007 and is adding a full women's line for fall 2009.
"There are no logos, nothing very trendy," Day said. "We wanted to hit a Milan luxury elegance coming from our base in Los Angeles, which makes it all much more casual."
And on the other end of the scale, the inherent glamour of life in the city can also affect the aesthetics of new shoe lines.
"You can't quite avoid that when going around Los Angeles," Chouinard-Rousseau said. "Here, every night girls dress like it's a special occasion."
---
Must-read stories from the L.A. Times
Get all the day's most vital news with our Today's Headlines newsletter, sent every weekday morning.
You may occasionally receive promotional content from the Los Angeles Times.