Giant rats are being trained to combat wildlife trafficking in Africa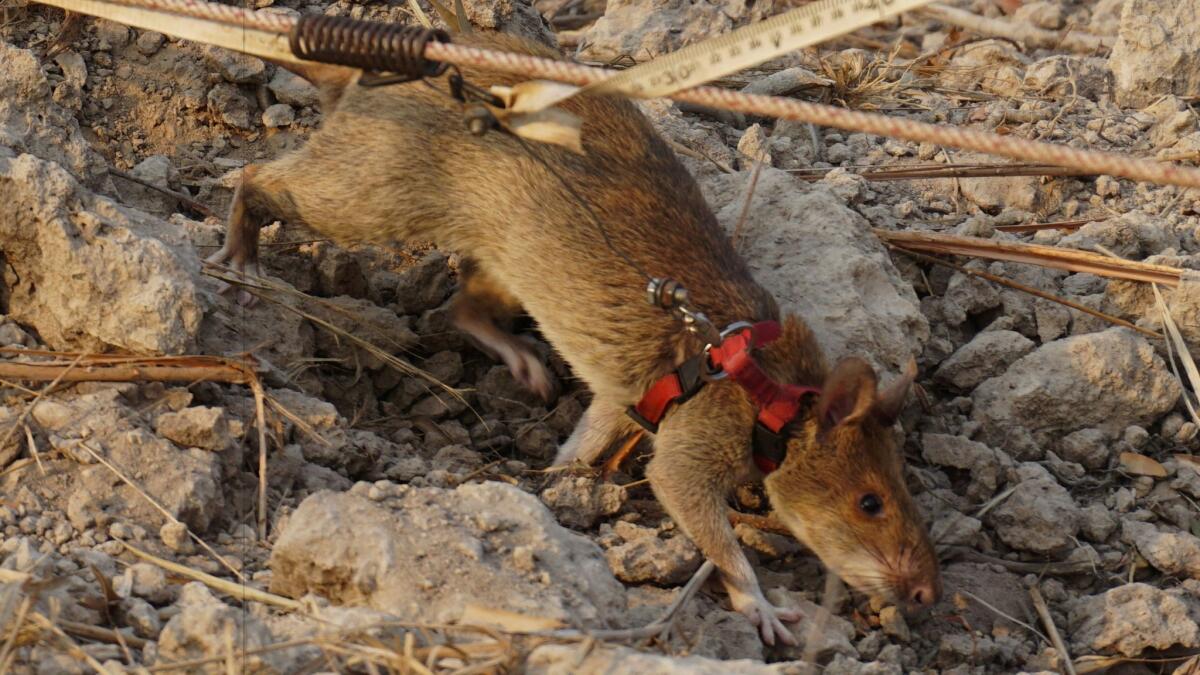 The U.S. government is funding a project to train giant rodents to help in the fight against illegal wildlife trafficking in Africa.
According to the U.S. Fish and Wildlife Service, the African giant pouched rat is being tested to see whether it can help detect illegal shipments of hardwood timber, used to make furniture, doors and flooring and at the center of a multibillion-dollar black market industry, and pangolins — the world's most poached mammal.
The agency is spending $100,000 on a yearlong pilot program that launched in Tanzania in October and is being steered by the Endangered Wildlife Trust, a wildlife conservation organization based in South Africa.
The funding is part of $1.2 million in grants the U.S. is awarding for 12 "innovative approaches" to halting wildlife poaching and trafficking in 11 countries.
What makes these rodents good for sniffing out wood and wildlife?
The rats have a "strong scenting ability" and have been able to detect buried land mines and carriers of tuberculosis in East Africa, officials at the Endangered Wildlife Trust's Wildlife in Trade Program said. They are also "intelligent and calm with demonstrated trainability," and they are native to sub-Saharan Africa, so they are already adapted to the environmental conditions.
The rats can grow up to 3 feet and live for eight years. They are "agile for a shipping port environment and export warehouses ... relatively cheap to source, feed, train, breed and maintain, and their small size makes them cheap and easy to transport," Wildlife in Trade Program manager Adam Pires and Kirsty Brebner, the group's Rhino Project manager, said in an email.
Now this project aims to assess whether the typically passive rats are actually able to sniff out contraband, officials at the Wildlife in Trade Program said.
"This project has only just commenced and the pilot period still needs to run before we can ascertain the ability of using these animals to detect any pangolin and timber species," Pires and Brebner said.
How will the rats be trained?
The rats will be trained in a laboratory environment to distinguish the target substances of hardwood timber, pangolin skin and scales and a variety of other control substances, according to the U.S. Fish and Wildlife Service. Specialists will assess the best options for the rats to detect hardwoods and pangolins in containers at ports in Tanzania and their success rate.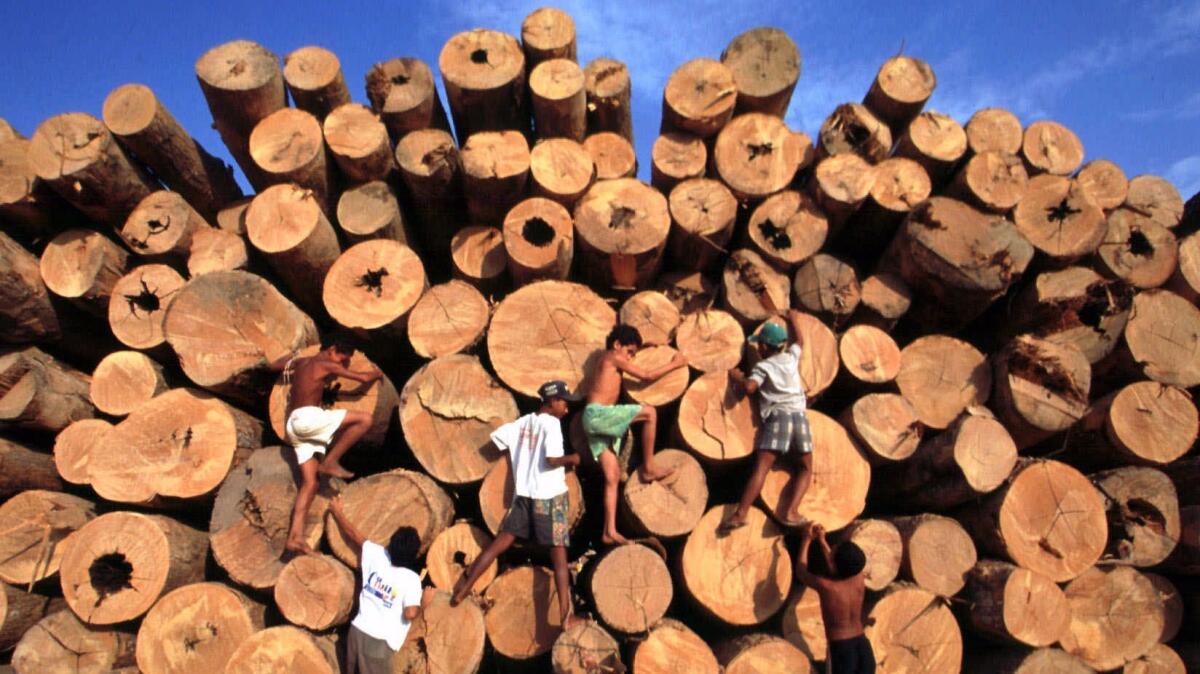 The project would be the first phase of a much larger effort "to mainstream rats as an innovative tool in combating illegal wildlife trade," according to the U.S. wildlife agency.
What other anti-trafficking wildlife programs are being funded through the $1.2-million grant?
Funding will go toward training sniffer dogs to combat trafficking in horns from the critically endangered saiga antelope in Kazakhstan; addressing the illegal trade of rosewood in Belize; helping forest patrols reduce the poaching of Sumatran tigers and other species in Indonesia; generating new information on trafficking routes in Peru; and reducing the demand for pangolins in three Chinese provinces that have been identified as being major hubs for consumption of illegally traded wildlife.
"These grant recipients are using pioneering approaches to address the illegal wildlife trade in the places where it starts and where demand for wildlife products feeds the criminal supply chain of illegal goods," U.S. Fish and Wildlife Service Director Dan Ashe said in a statement.
For more on global development news, see our Global Development Watch page, and follow me @AMSimmons1 on Twitter
ALSO
Why are we ticklish? Scientists who tickled rats offer an intriguing answer
The increasingly popular way to aid the needy in war-torn nations: Give cash
More women in Iran are forgoing marriage. One reason? The men aren't good enough
Sign up for Essential California for the L.A. Times biggest news, features and recommendations in your inbox six days a week.
You may occasionally receive promotional content from the Los Angeles Times.