The haunting images of Syrian toddler Aylan Kurdi's body washed up on a Turkish beach, and of Omran Daqneesh's bloodied and bewildered face after his home was destroyed in Aleppo, have become emblems of the heavy toll inflicted by war and displacement on the world's children.
But the sheer magnitude of the toll has been hard to quantify in any detail. Too often, information is lacking on child refugees and migrants.
A new report by the United Nations children's agency, titled "Uprooted: The growing crisis for refugee and migrant children," attempts to assemble the best figures available.
The findings are staggering: 50 million children driven from their homes as of last year, more than half of them by conflict and persecution, and the rest in search of a better life.
"These children may be refugees, internally displaced or migrants, but first and foremost, they are children," UNICEF said in the report published Wednesday.
"Children do not bear any responsibility for the bombs and bullets, the gang violence, persecution, the shriveled crops and low family wages driving them from their homes. They are, however, always the first to be affected by war, conflict, climate change and poverty."
Here are some key findings:
11 million: The number of child refugees and asylum seekers
Children make up a disproportionate and growing share of those forced to seek refuge outside their homeland. Whereas they made up about a third of the world's population in 2015, they accounted for nearly half of all refugees.
About 45% of the children under the protection of the Office of the U.N. High Commissioner for Refugees came from just two countries: Syria and Afghanistan.
Turkey hosted the largest number of new refugees and probably also the largest number of child refugees, the report says.
Relative to its population, however, the burden assumed by Lebanon is unrivaled: about 1 in 5 people in the country is a refugee. By comparison, there is roughly 1 refugee for every 1,200 people in the United States.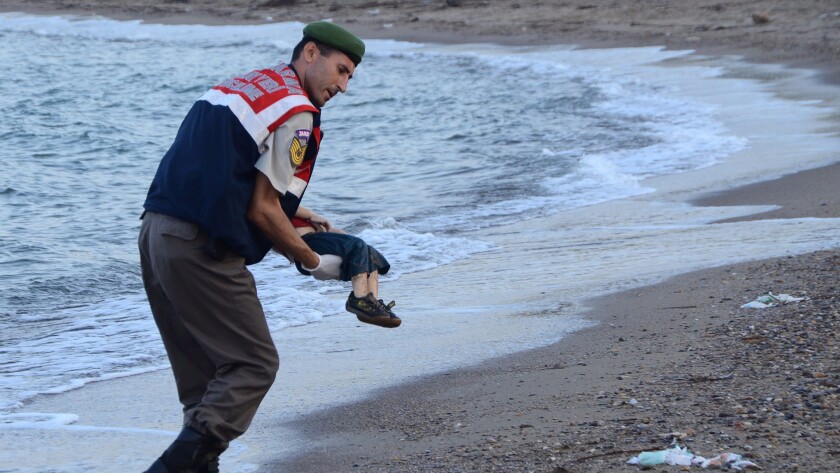 17 million: The number of children displaced within their countries by violence and conflict
Violent conflicts, such as the ones in Syria, Iraq, Yemen and South Sudan, tend to displace even more people within their countries' borders than outside them. But information about internally displaced people is rarely broken down by age.
UNICEF's estimate assumes that the proportion of children among the displaced was the same as within the national population, and not as high as that among the refugee population. But the real figure could be higher, it said.
20 million: The number of child migrants driven from their homes for other reasons
Poverty, climate change and natural disasters also push families to flee their countries.
Children and their parents who leave for such reasons are at particular risk of detention and abuse because they often have no documentation and are not granted the kind of protected legal status afforded to refugees, UNICEF said.
There is also no systematic tracking of their well-being, making information about their plight hard to come by.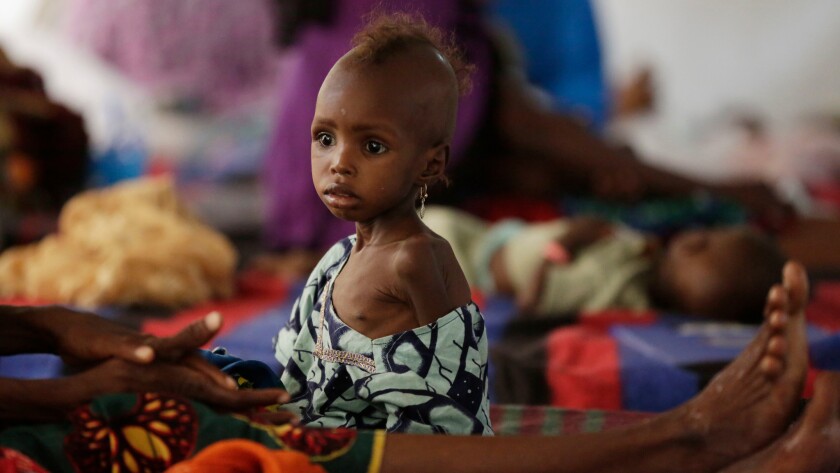 3.7 million: The number of child migrants hosted by the U.S. in 2015
International migrants tend to move to countries with higher incomes than where they are from. The U.S. hosted more child migrants than any other country last year, followed by Saudi Arabia with 2 million and Jordan with 1.4 million.
About 3 out of 5 child migrants live in Africa, Asia or the Middle East.
100,000: The number of unaccompanied minors applying for asylum in 78 countries last year
Increasingly, children are crossing borders on their own. The number of unaccompanied minors who applied for asylum last year was nearly three times the figure reported in 2014.
These children — primarily Afghans, Eritreans, Syrians and Somalis — are especially vulnerable to exploitation and abuse, including by smugglers and traffickers, UNICEF said.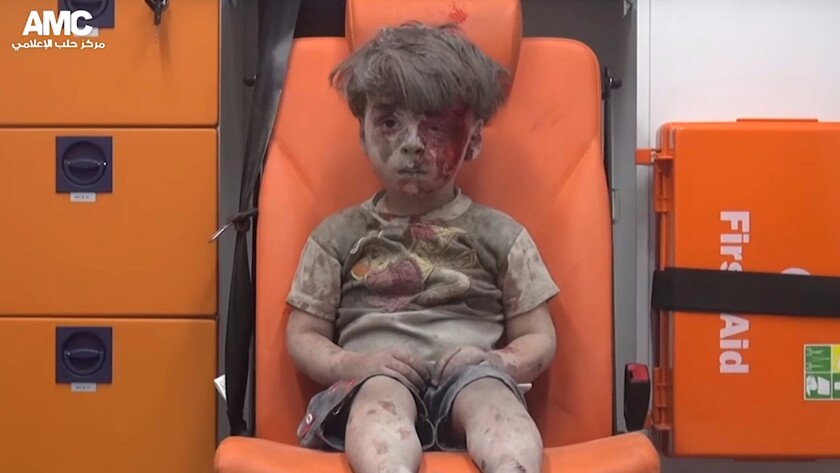 850: The number of attacks against refugee shelters reported in Germany in 2015
Children driven from their homes face a host of dangers as they flee, including drowning at sea, hunger, dehydration, kidnapping, rape and killings.
The risks don't end when they reach their destinations, the report says. Many face discrimination and xenophobia that can interfere with their chances of getting an education and settling into their new homes. Refugee children are five times more likely to be out of school than their nonrefugee peers.
In the worst cases, anti-immigrant sentiment can escalate into violence. Asylum reception centers throughout Europe have been repeatedly attacked, according to the Organization for Security and Cooperation in Europe.
"What price will we all pay if we fail to provide these young people with opportunities for education and a more normal childhood?" asked UNICEF Executive Director Anthony Lake in a statement. "How will they be able to contribute positively to their societies? If they can't, not only will their futures be blighted, but their societies will be diminished as well."
Twitter: @alexzavis
This town in South Sudan has no name. It was never supposed to exist. Now 21,000 people live there
As resources run dry, Syrian refugees cling to survival in Jordan's urban hubs
A year later, legacy of refugee crisis has Greeks fearing paradise lost
---