Malaysia's aviation chief quits over lapses when MH370 disappeared
Reporting from Kuala Lumpur, Malaysia —
Malaysia's civil aviation chief said Tuesday he has resigned to take responsibility after an independent investigative report highlighted shortcomings in the air traffic control center during Malaysia Airlines Flight 370's disappearance four years ago.
The report released Monday raised the possibility that the jet may have been hijacked even though there was no conclusive evidence of why it went off course and flew for over seven hours after severing communications with ground controllers.
Azharuddin Abdul Rahman said the report didn't blame the civil aviation department for the plane's loss but found that the Kuala Lumpur air traffic control center failed to comply with operating procedures.
"Therefore, it is with regret and after much thought and contemplation that I have decided to resign as chairman of Civil Aviation Authority of Malaysia," he said in his statement, adding he has presented his resignation and will step down in two weeks.
The jet carrying 239 people from Kuala Lumpur to Beijing vanished March 8, 2014, and is presumed to have crashed in the far southern Indian Ocean. The investigative report, prepared by a 19-member international team, said the cause of the disappearance cannot be determined until the wreckage and the plane's black boxes are found.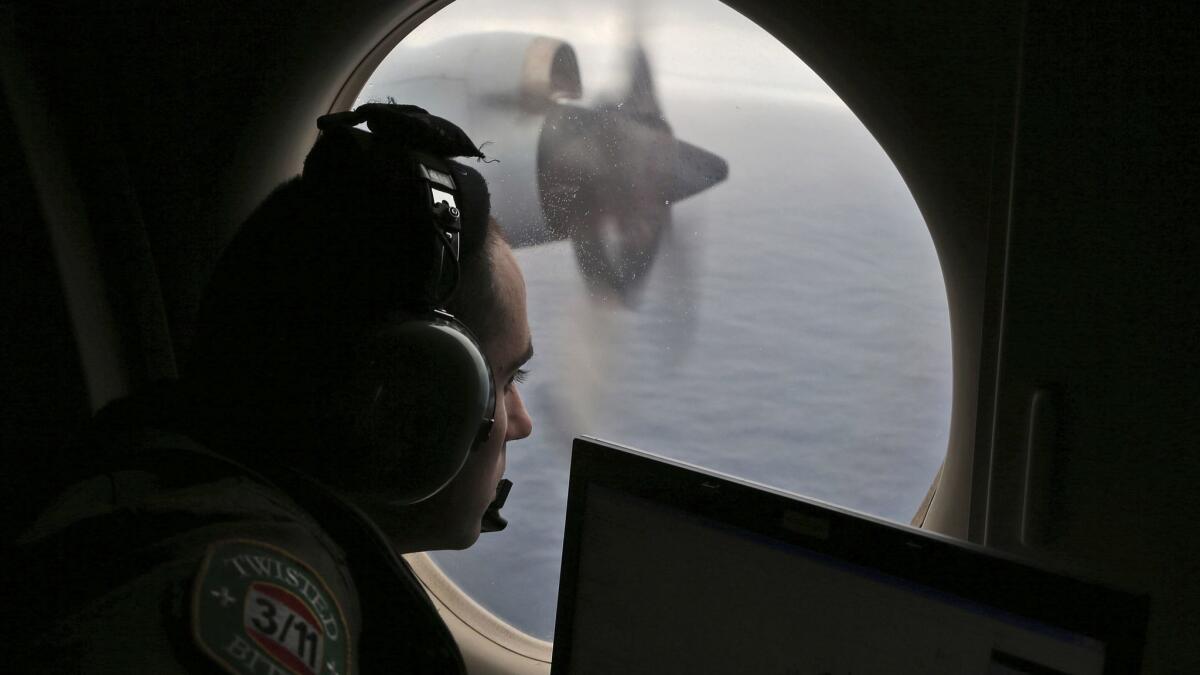 However, the report said the investigation showed lapses by air traffic control, including a failure to swiftly initiate an emergency response and monitor radar continuously, relying too much on information from Malaysia Airlines and not getting in touch with the military for help.
New Malaysian Transport Minister Anthony Loke said Tuesday the government has formed a committee to investigate and take action on any misconduct based on the report's findings.
The report said there was insufficient information to determine if the aircraft broke up in the air or on impact with the ocean.
Scattered pieces of debris that washed ashore on African beaches and Indian Ocean islands in the ensuing months led investigators to narrow their search to a remote stretch of the ocean where the plane probably crashed. But a search mission by the governments of Australia, Malaysia and China failed to pinpoint a location. And a second, private search by U.S. company Ocean Infinity that concluded at the end of May also found no sign of a crash site.
Grace Subathirai Nathan, whose mother was aboard the plane, said the outcome could have been different if Malaysia's air traffic control didn't commit "horrible mistakes."
She welcomed the "display of accountability" by Azharuddin, who headed operations at the time of the jet's disappearance and gave daily media briefings, but said he has "taken the easy way out."
"He has not explained the failings of the controllers, why it happened, what caused it? Was [it] incompetence? Was it neglect? What was it?" she wrote on Facebook.
"I hope that immediate action is taken against all the people who made these mistakes as a lesson for these people who hold a huge responsibility to take their jobs more seriously so that we can avoid disasters like this from happening again," Nathan said.
Malaysia's government has said it will resume searching if credible evidence of the plane's location emerges.
Sign up for Essential California for news, features and recommendations from the L.A. Times and beyond in your inbox six days a week.
You may occasionally receive promotional content from the Los Angeles Times.