Pro-government candidates dominate Venezuelan election; opposition cries foul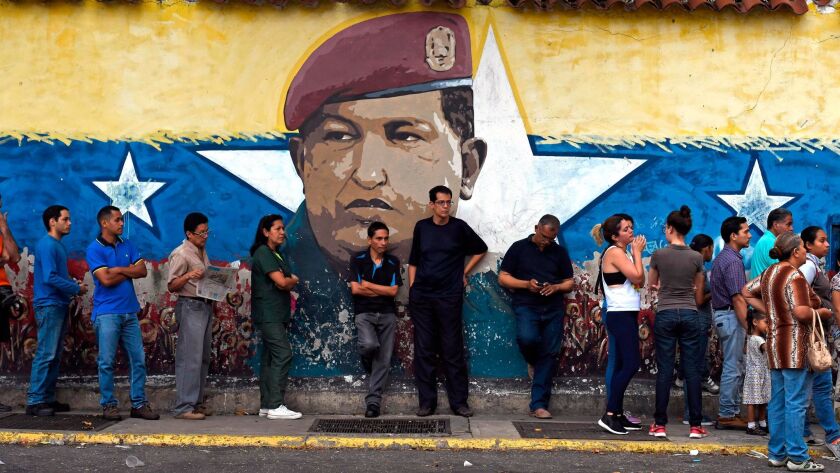 Reporting from Caracas, Venezuela —
Candidates loyal to Venezuelan President Nicolas Maduro won at least 17 of 23 governorships up for grabs in Sunday's elections, according to the National Electoral Council, but opposition leaders immediately rejected the tally, citing exit polls that indicated their candidates won many states.
Voter preference polls published prior to Sunday's vote showed opposition candidates leading in a majority of Venezuelan states. But turnout was a question mark in light of various measures taken by the Maduro government that critics said were designed to confuse anti-Maduro voters.
National Electoral Council President Tibisay Lucena said conclusive results for 22 of 23 states had been tallied, with 96% of votes counted. She said turnout was 61.1%. The only results left pending were for Bolivar state in the country's southeast.
"The results show the democratic mood of Venezuelans," Lucena said, after announcing that the United Socialist Party of Venezuela, which is controlled by Maduro, had won a majority of state houses. "Our destiny is decided by elections and this is an overwhelming demonstration of democracy."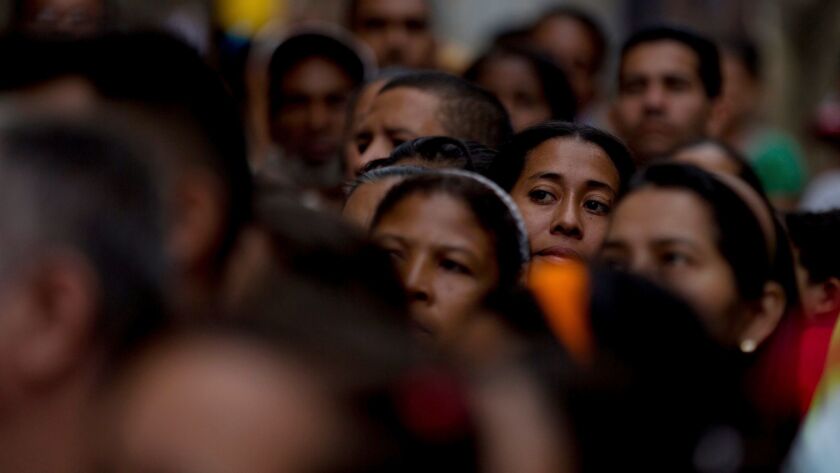 The opposition lost all three governorships that it had held, in the states of Miranda, Lara and Amazonas. But candidates aligned with the Democratic Unity alliance of opposition parties did win in Zulia, Merida, Tachira, Anzoategui and Nueva Esparta states.
One exit poll cited by the opposition had indicated that candidates opposed to Maduro would win 17 or 18 governorships.
Maduro spoke immediately after the results were announced, saying Chavismo, the socialist movement founded by his predecessor, Hugo Chavez, had swept most of the governorships.
Maduro added that the five victorious opposition governors must swear allegiance to the controversial new constitutional assembly convened in August if they are to assume power.
Gerardo Blyde, campaign director for the Democratic Unity alliance, said that the results announced by the electoral council were "suspicious…. We have serious doubts about the results."
Special correspondent Kraul reported from Bogota, Colombia, and Mogollon from Caracas, Venezuela.
---
Must-read stories from the L.A. Times
Get the day's top news with our Today's Headlines newsletter, sent every weekday morning.
You may occasionally receive promotional content from the Los Angeles Times.