Trump tweets that Mexico is the most dangerous country in the world, and Mexico fights back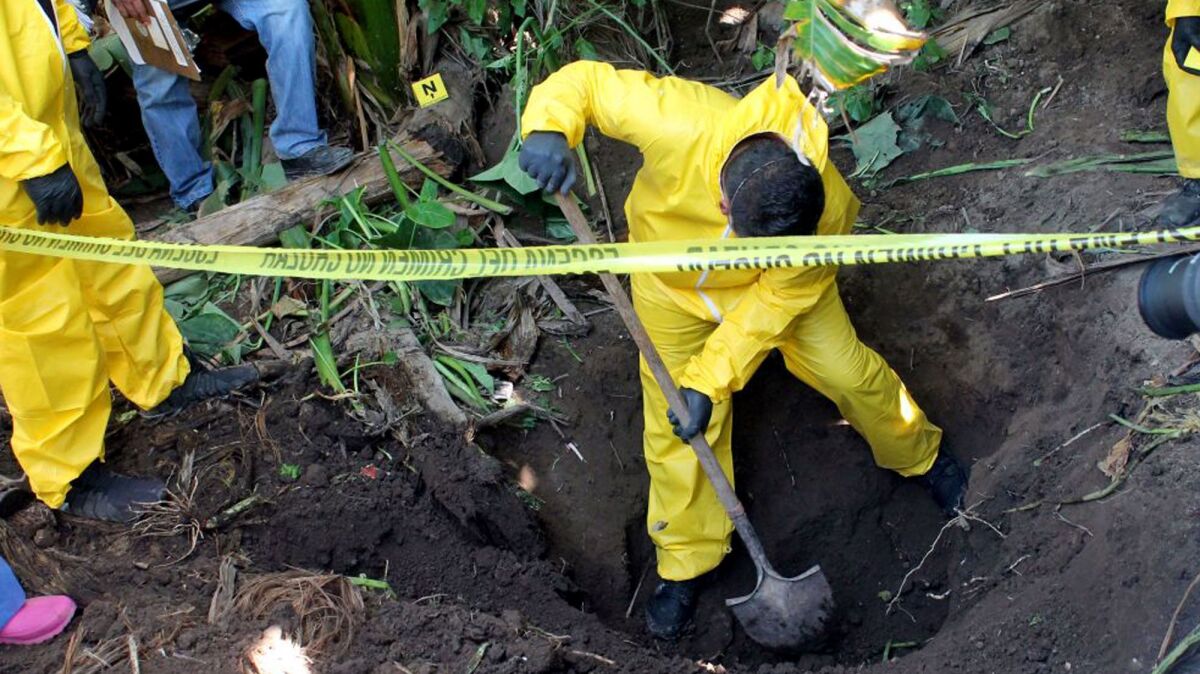 Reporting from Mexico City —
President Trump falsely claimed in a tweet Thursday morning that Mexico is "now rated the number one most dangerous country in the world."
A border wall between the United States and Mexico is needed, Trump said, "for the safety and security of our country."
A few hours later, the Mexican government fought back to challenge Trump's facts.
The country released a statement — emailed to journalists, not posted on social media — that corrected Trump's error and took the United States to task for its role in Mexico's violence.
"Although Mexico has a significant problem of violence, it is openly false that Mexico is the most dangerous country in the world," said the statement, released by Mexico's Foreign Ministry.
The statement noted that while bloodshed is on the rise in Mexico — the country recorded more homicides in 2017 than in any year on record — other nations, including Venezuela and El Salvador, have much higher homicide rates.
The statement also pointed out what the Mexican government believes are major drivers of its violence: U.S. guns and U.S. demand for drugs.
"We reiterate that it is a shared problem that will only end if its root causes are addressed," the statement said. "Only based on the principles of shared responsibility, teamwork and mutual trust can we overcome this challenge."
The Mexican statement also addressed construction of a border wall, which Trump has for years insisted he will build, and force Mexico to fund it.
"As the Mexican government has always maintained, our country will not pay, in any way and under any circumstance, for a wall or physical barrier along the border with Mexico," it said. The wall issue, the statement said, is "a principle of national sovereignty and dignity."
The statement ended with Mexico affirming that its diplomatic relations with the U.S., including ongoing negotiations to rework the North American Free Trade Agreement, must take place through traditional channels.
"Mexico will not negotiate NAFTA, nor any other aspect of the bilateral relationship, through social networks or the media," it said.
Twitter: @katelinthicum
Must-read stories from the L.A. Times
Get the day's top news with our Today's Headlines newsletter, sent every weekday morning.
You may occasionally receive promotional content from the Los Angeles Times.