Captain of shipwrecked Costa Concordia cruise ship to face trial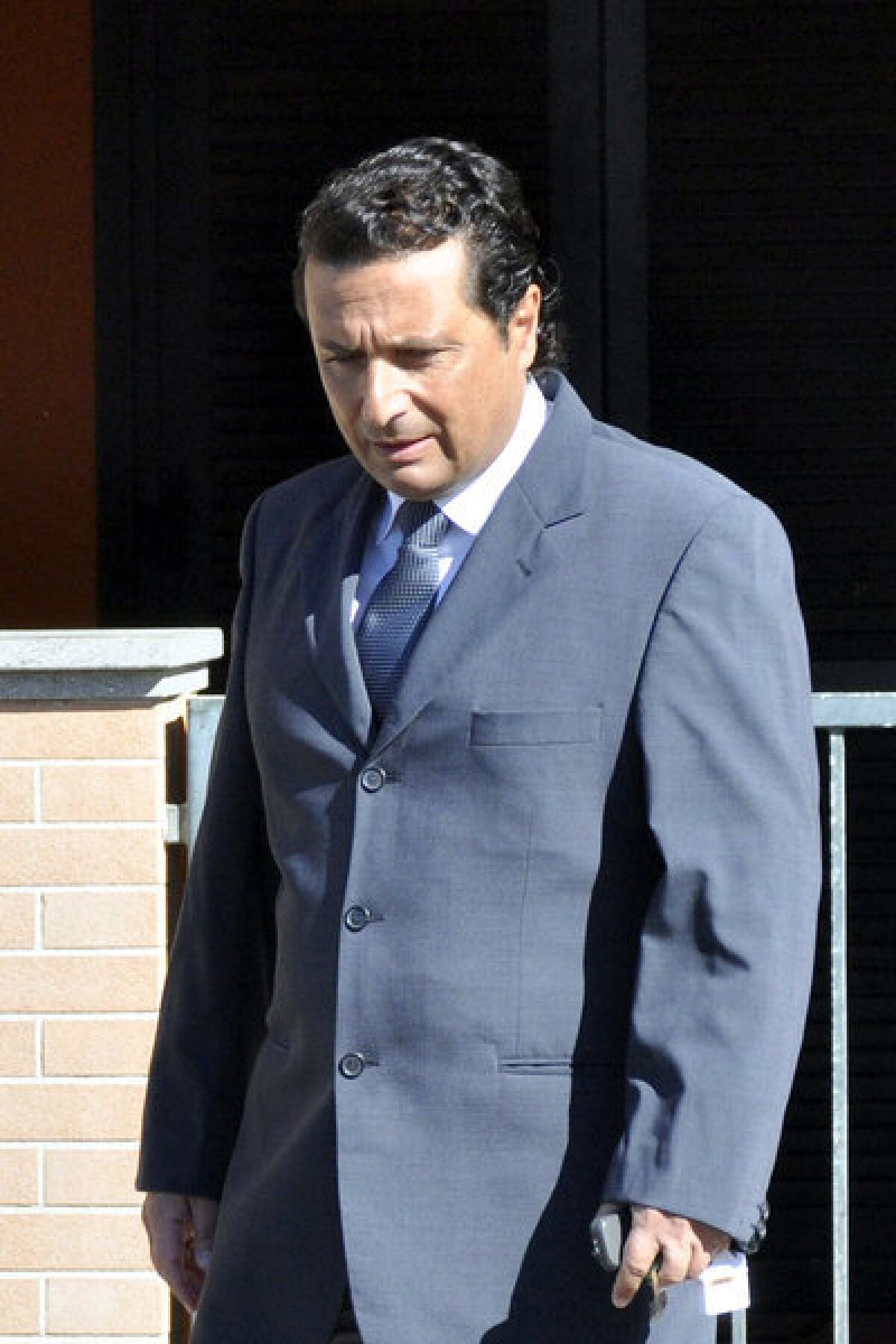 ROME -- The captain of the cruise ship Costa Concordia, which crashed on rocks off the Italian coast last year, was ordered by a judge Wednesday to stand trial for manslaughter, causing a shipwreck and abandoning ship.
Thirty-two of the more than 4,000 passengers drowned after the captain, Francesco Schettino, piloted the 950-foot-long vessel onto rocks on the Tuscan island of Giglio in January 2012, puncturing the hull of the ship, which then tipped over in shallow water.
During the chaotic evacuation that followed, passengers struggled to board packed lifeboats, and some were sucked to their deaths as they tried to swim ashore by whirlpools created as the ship tilted.
Schettino is accused of being distracted at the moment of impact by a Moldavian dancer he invited on to the bridge, and later leaving the vessel before it had been completely evacuated of passengers.
Schettino, who could be sentenced to as many as 20 years in jail, will probably be the only person to face a criminal trial for the tragedy.
Costa Crociere, the Italian unit of Miami-based Carnival Corp. that operated the cruise, last month agreed to pay a $1.3-million fine to avoid a potential criminal trial, prompting criticism from lawyers representing passengers. The firm faces numerous lawsuits.
Five company employees accused of responsibility alongside Schettino, including four ship's officers and the crisis coordinator of the company, requested a plea bargain, which was accepted by prosecutors. That decision will probably be confirmed by a preliminary hearing judge, with the outcome known July 9, the start of Schettino's trial.
Schettino maintains his innocence, blaming incorrect navigational charts for the crash and saying that he piloted the ship to shallow water to make evacuation easier. Prosecutors dispute his assertion.
He nevertheless also sought a plea bargain, but the request was turned down. On Wednesday, the presiding judge rejected a request by Schettino's lawyer to throw out the charge of abandoning ship.
The Costa Concordia still lies intact on its side close to Giglio's port. Instead of breaking up the vessel, which Costa Crociere feared would pollute the surrounding waters, the company chose to try to right it and float it before towing it to a port to be dismantled. The company aimed to remove the vessel by this summer, but technical difficulties and bad weather have pushed back the schedule, with the operation to right the vessel now envisaged for August at the earliest.
ALSO:
European leaders take on corporate tax avoidance
Afghan security concerns to ease after 2014, Karzai says
Mexico launches military push to restore order in Michoacan state
---
Must-read stories from the L.A. Times
Get the day's top news with our Today's Headlines newsletter, sent every weekday morning.
You may occasionally receive promotional content from the Los Angeles Times.