Gloria Steinem on Women's March participants: 'I think I just had to wait for some of my friends to be born'
The Women's March on Washington may have been filled with celebrities, singers and all sorts of Hollywood A-listers, but it was longtime feminist and writer Gloria Steinem who really revved up the crowd.
Upon exiting the Women's March after her keynote speech in which she emphasized that protest means more than hitting the "send" button, a crowd formed around Steinem. Mothers rushed up to introduce their daughters to her; protesters held out their signs for her autograph.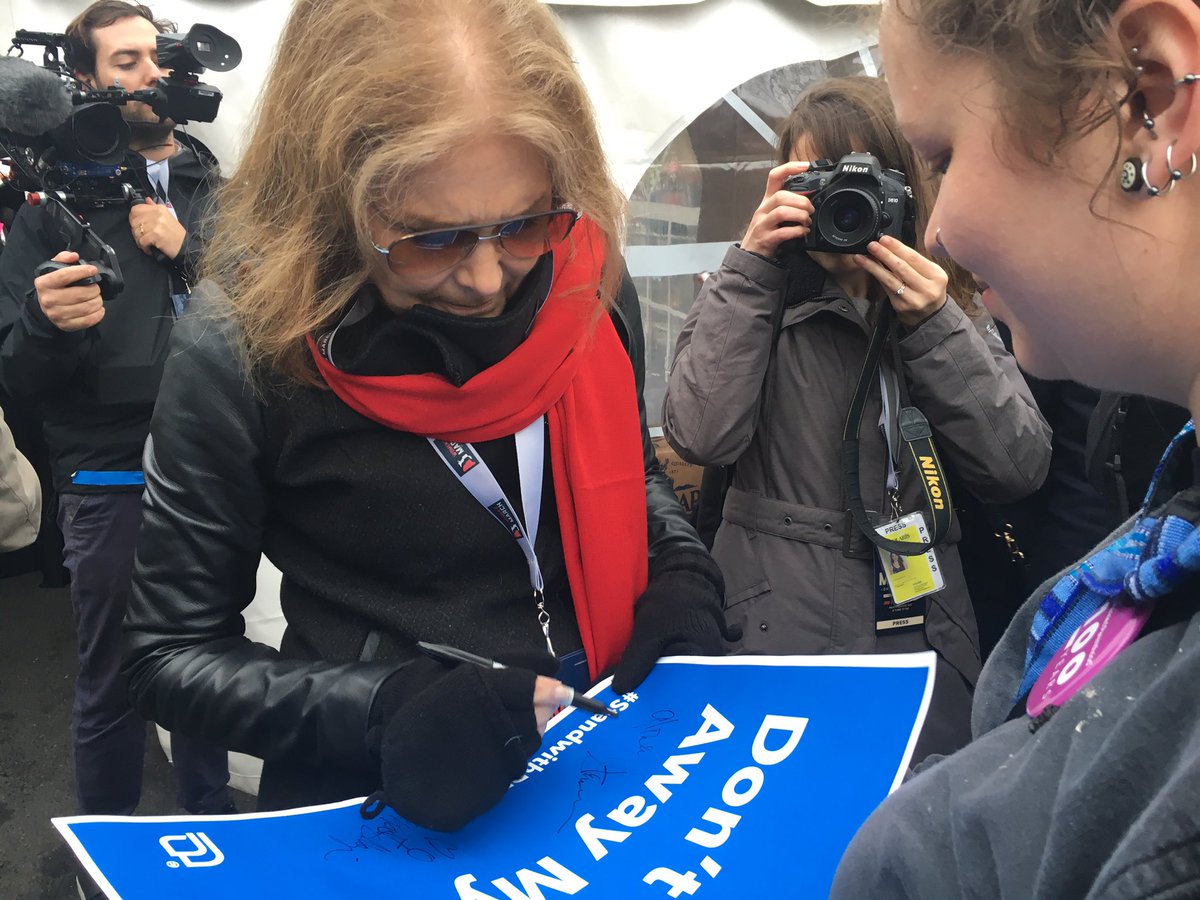 Even California's Wendy Carrillo seemed excited to tell Steinem that she she is a candidate to replace Xavier Becerra in the 34th Congressional District. "I'm running!" Carrillo exclaimed.
We spoke with Steinem briefly and asked her to elaborate on the speech she gave during Saturday's rally.
"We're doing it," Steinem said. "Pressing send does not allow us to empathize with other people. ... If you hold a baby you're flooded with empathy. If you see somebody in an accident you want to help them. I love books, but [empathy] doesn't happen from a book. It doesn't happen from a screen. It only happens when we're together."
As for the day itself, Steinem appeared to be elated. "I think I just had to wait for some of my friends to be born," she remarked.
And as the day turned to dusk, a flock of fans from behind the police barricades still chanted, "Glor-i-a, Glor-i-a."
Watch Steinem's speech below:
Latest updates
Copyright © 2017, Los Angeles Times