Is Amazon really going to open hundreds of brick-and-mortar bookstores?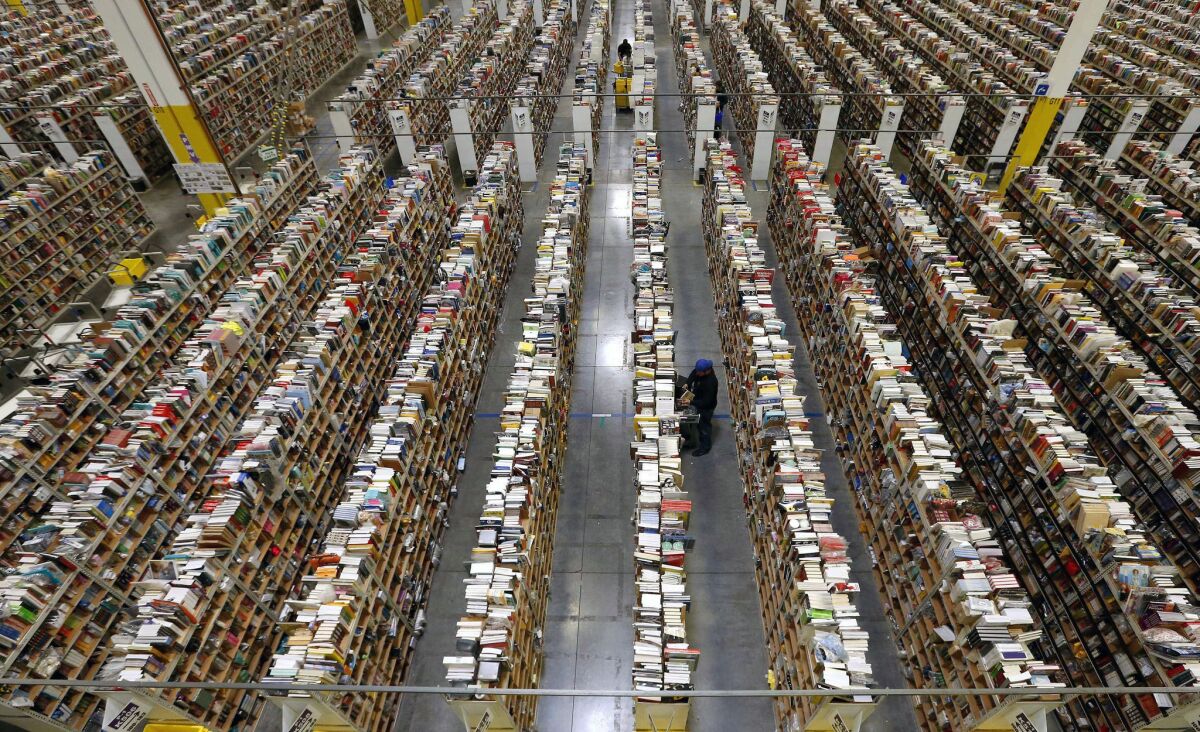 According to the latest reports, probably not. But read on...
When you ask Amazon, they will simply reply "no comment" to the rumors that they're planning to open 300 to 400 brick-and-mortar bookstores. But is that because it's not true or because the company isn't ready to let the cat out of the bag? When it opened its first brick-and-mortar bookstore in Seattle, the process was kept very, very quiet.
The speculation arose from a comment by General Growth Properties CEO Sandeep Mathrani, who said Tuesday, "You've got Amazon opening bricks-and-mortar bookstores, and their goal is to open, as I understand, 300 to 400 bookstores." Mathrani was on a conference call about earnings; General Growth Properties owns 120 retail locations, including the Glendale Galleria.
About 24 hours later, Mathrani changed his mind. A statement was posted on the company's website reading: "General Growth Properties Chief Executive Officer Mathrani has indicated that a statement he made concerning Amazon during GGP's conference call held on February 2, 2016, was not intended to represent Amazon's plans."
Nevertheless, the idea that the online retailer credited with the downfall of the American brick-and-mortar bookstore business might actually be getting into the brick-and-mortar business, big time, is too irresistable to not contemplate.
And the irony was lost on no one. "Amazon Will Open Over 300 Physical Bookstores Because Life Is a Practical Joke Played On Us All," Gizmodo proclaimed. And on Twitter:
The idea is not as preposterous as it sounds. Amazon Books, a brick-and-mortar bookstore, opened in Seattle in November. "It's a physical extension of Amazon.com," a company spokesperson said.
Before it opened, Amazon's bookstore was shrouded in secrecy. The company had been interviewing booksellers, but the Seattle Times couldn't confirm the rumors that a store was coming. Contractors working on the site referred to it as "the mystery store," and city documents identified the new tenant as "Ann Bookstore."
The physical bookstore, called Amazon Books, looks significantly different from most book retailers. For one thing, all the books are displayed with their front covers showing. "We realized that we felt sorry for the books that were spine out," explained Amazon Books Vice President Jennifer Cast when the store opened
Additionally, the store's inventory was selected with the use of data that Amazon had gathered from consumers for years. But "it's data with heart," Cast said.
For its debut location, Amazon had chosen a former sushi restaurant in University Village. Hardly a bookstore desert, the spot is just over a mile from indie stalwart Third Place Books and about two miles from Mockingbird Books.
As for how it compares with major brick-and-mortar retailers, the shop is markedly smaller than an average Barnes & Noble, taking up just 5,500 square feet, National Public Radio noted. And it seems to take cues from Apple stores, with sections dedicated to the Kindle e-book reader and Fire TV, both Amazon products.
Some skeptics were surprised by the Amazon Books experience. At Vox, Sarah Kliff wrote, "I spent about an hour in Amazon's Seattle bookstore shortly after it opened in November. And it actually made me think the store wasn't that dumb. It might even be a good idea." She was taken aback by some of the store's features, including the lack of pricing information. (Customers have to scan books electronically to see how much they cost.) But she left with a pair of earbuds and an Elena Ferrante book anyway.
Others weren't impressed. Dustin Kurtz, a former indie bookseller, wrote in the New Republic, "Amazon Books — like the surrounding mall — feels like it's predicated on anxiety. ... The store is aggressively inoffensive. It is nice only insofar as it is bland and has good lighting and they let a customer take his pretty chill dog in. The store is the physical incarnation of a monolithic business of immense wealth that is changing the face of literature itself, but from within it is all very boring, very safe, in an upscale grey palette kind of way."
On Yelp, patrons are somewhat divided about the retailer, although they've given the store a four-star (out of five) average rating.
"There's an Amazon STORE? No way!!!" raved one customer. "Atmosphere was on point with perfect lighting and low music which made it a nice place to sit and take a break or browse through a book in a comfy arm chair."
Another patron praised the store's amenities. "The cool thing for me though is that they have a really huge bathroom!" she wrote. "Most stores I know don't have their own bathrooms so I was really happy about this after drinking a lot of tea."
But one book lover offered just faint praise for the bookstore. "[I]t's got a very impersonal and corporate feel," she noted. "I still prefer the larger selection and the joy of unexpected discoveries — plus the good karma! — that come with shopping at indie bookstores."
ALSO
Amazon's stock dives, but it's because of a 'good problem'
Why e-commerce fads competing with Amazon eventually fade
YouTube moves closer to becoming a Netflix for millennials
------------
UPDATES
1:55 p.m.: This article was updated with a new statement from General Growth Properties.
10:04 a.m.: This article was updated with additional information about Amazon Books in Seattle.
This article was originally published at 8:45 a.m.
---
Get the latest news, events and more from the Los Angeles Times Book Club, and help us get L.A. reading and talking.
You may occasionally receive promotional content from the Los Angeles Times.