Amazon delaying shipments of books from Hachette, publisher says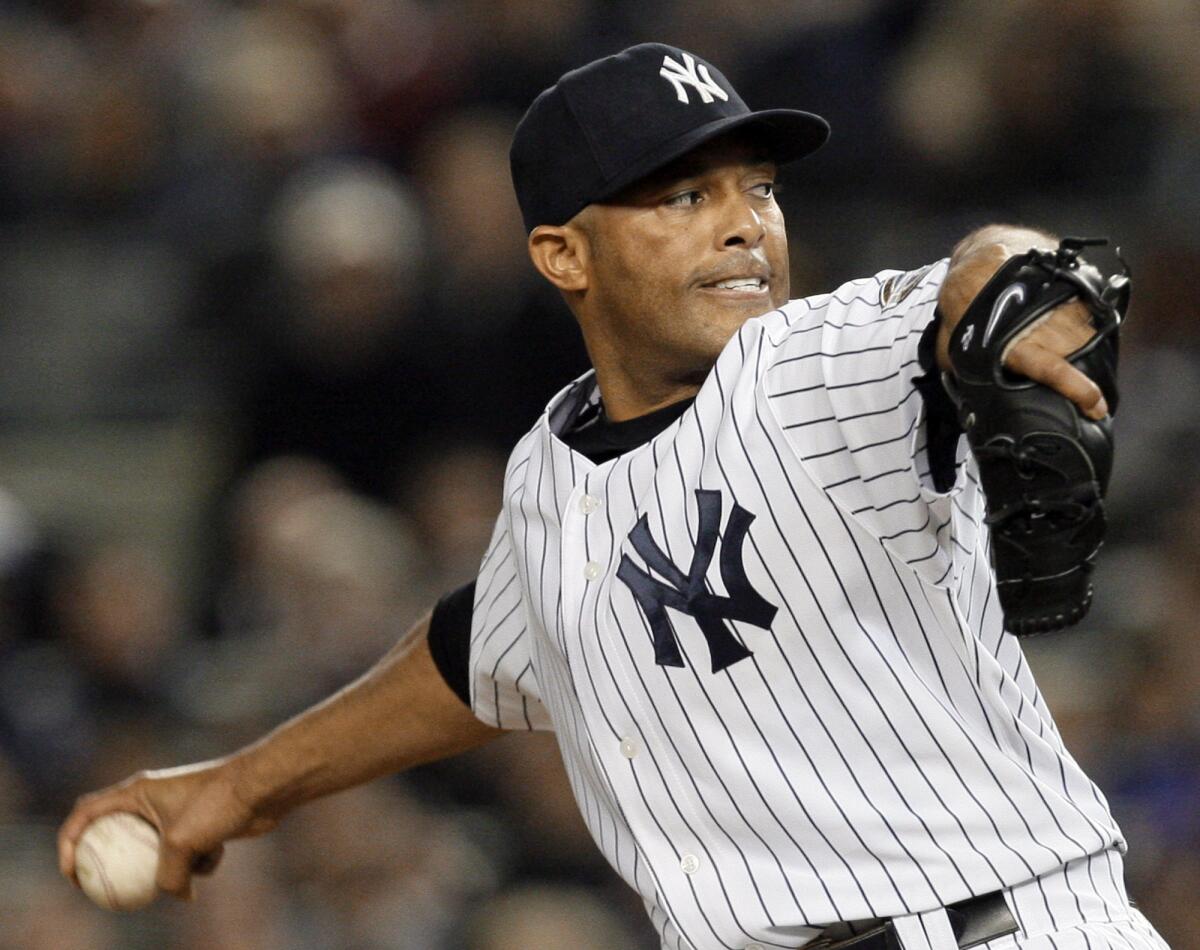 Mariano Rivera can throw a 90 mph fastball, but his brand new memoir "The Closer" is moving much slower for Amazon shoppers. It will take Amazon two to five weeks to ship his book, which was published Tuesday. Yet local retailers have it in stock and readers shopping elsewhere online can get it right away; Barnes and Noble ships it in 24 hours.
Why is Amazon taking so long? Rivera's publisher Little, Brown is part of Hachette Book Group, which says Amazon is delaying shipment of its books.
"It is our normal policy not to comment on negotiations underway with any retailer," said HBG publicist Sophie Cottrell in a statement. "However, we have been asked legitimate questions about why many of our books are at present marked out of stock with relatively long estimated shipping times on the Amazon website, in contrast to immediate availability on other websites and in stores."
So far, their questions have gone unanswered. Amazon has not replied to other requests for comment, including from the Los Angeles Times.
In addition to Rivera's memoir, books affected by the delay include "Alex Cross, Run" by James Patterson and the Nebula award-winning "2312" by Kim Stanley Robinson (both in the mass market paperback editions), and the special reprint edition of Mitch Albom's bestseller "The Five People You Meet in Heaven."
"We are satisfying all Amazon's orders promptly," HBG explained further. "Amazon is holding minimal stock and restocking some of HBG's books slowly, causing 'available 2-4 weeks' messages, for reasons of their own."
The statement marks a rare public pushback by a major publisher against Amazon's business practices. "Privately, we berate Amazon," a publishing marketing executive told George Packer in a February New Yorker story. "Yet we're always trying to figure out how to work with them."
According to Packer's report, Amazon purchases constitute a third of one major publishing house's retail sales in a given week. With that kind of volume, publishers are reluctant to alienate the online retailer.
Which appears to be the case for Hachette Book Group. Today, HBG Chief Executive Michael Pietsch made clear that the company is trying to work with Amazon in an email to HBG authors obtained by The Times. After sharing the public statement, Pietsch added, "HBG has a long history of successful partnership with Amazon, and we are counting on the goodwill we have established over many years as we try to resolve this impasse."
Sign up for our Book Club newsletter
Get the latest news, events and more from the Los Angeles Times Book Club, and help us get L.A. reading and talking.
You may occasionally receive promotional content from the Los Angeles Times.